Fab 15! Scots land Olympic selection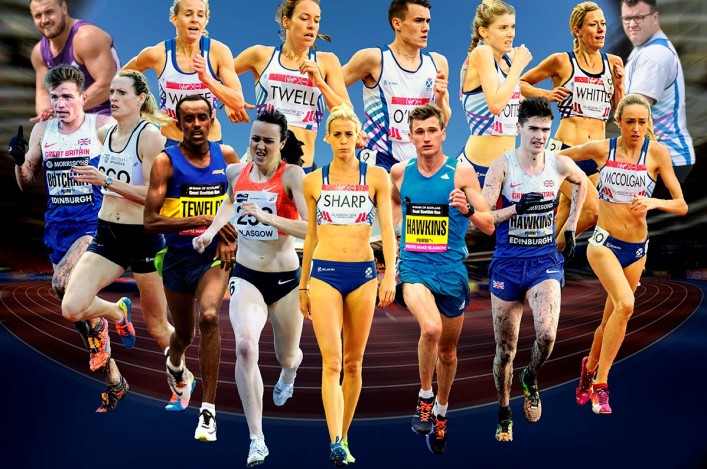 Rio-bound: Photographer Bobby Gavin created this montage of the Scots selected
British Athletics announcement with full team
Scottish athletes will form a huge part of Team GB and NI as no fewer than 15 were selected for the Olympic Games in Rio.
It is effectively the biggest representation ever for Scots on a British team for track and field with the figure out-stripping all tallies for the past 100 years and the 17 selected in 1908 not a like-for-like comparison as there was no 'three-per-event' restriction for the London Games at that time.
What a moment for athletes and coaches, and their clubs, with athletics in Scotland savouring a remarkable moment with the 15 number three times as many as the five who competed at London 2012.
Scots at Olympics on scotstats.net website (click Olympic Games icon)
It was five women for that Olympics with the gender balance now eight women and seven men with athletes selected across endurance, hurdles and throws.
And the 15 figure from a total GB and NI team of 80 athletes represents almost 19 percent – with around eight percent usually regarded as population appropriate for Scotland in UK teams.
Here are the #SALfab15 for Rio
Callum Hawkins Marathon; Tsegai Tewelde Marathon; Derek Hawkins Marathon
Beth Potter 10,000m
Andrew Butchart 5000m
Eilidh Doyle 400m Hurdles; 4 x 400m Relay
Lennie Waite 3000m Steeplechase
Laura Muir 1500m
Chris O'Hare 1500m
Lynsey Sharp 800m
Steph Twell 5000m; Eilish McColgan 5000m; Laura Whittle 5000m
Chris Bennett Hammer; Mark Dry Hammer
A dozen were automatic picks following the London Marathon and the British Champs/Trials at Birmingham on June 25/26 – and then came confirmation that Laura Whittle will join Steph Twell and Eilish McColgan in the 5000m and Chris Bennett and Mark Dry picked for the Men's Hammer.
British Athletics, via the British Olympic Association, named a team of 80 athletes in all for the event in Brazil.
'We're absolutely delighted with the Scottish representation on the GB and NI team for Rio,' said Rodger Harkins, scottishathletics Director of Coaching.
'First and foremost, of course, it is terrific for the athletes involved and all the credit should go to them and their coaches for putting in the years of hard work that's required to reach Olympic selection.
'We firmly congratulate all of them and the clubs involved in developing these athletes over many years. We talk a lot about 'Perform When It Counts' and these 15 athletes have certainly done that over recent weeks and months.
'There was a figure within the sport that set the target at six Scots to be selected for Rio. To be more than double that number is remarkable and I'd stress again that the qualifying standards set the bar pretty high.
'When they were released some 18 months ago, nobody was saying at that stage that anyone would have it easy to get to Rio.
'So that's why I'm thrilled so many have made it. I spoke the other week about a groundswell of self-belief and this number backs that up.
'I'm told that it hasn't been matched for more than 100 years of Olympics and even then, in 1908, the Games in London had a very big team with no restriction on the number of athletes picked for each event which now stands at three.
'At the European Championships last week, seven Scots competed in finals and all of them came up with top ten finishes. Three or four of those were disappointed they didn't get closer to the medals and that was also a sign of a good attitude – we've athletes who now believe they can be really competitive at a high level.
'I wish them well for Rio. I've experienced the Olympics myself when coaching and each time the scale of the event blows your mind a wee bit. It will be an amazing experience for the Scots in Rio and I doubt it will be like anything they have been through before.
'But the good thing is almost every one of them was at Glasgow 2014 and that was a major event for them competing in a home Games.'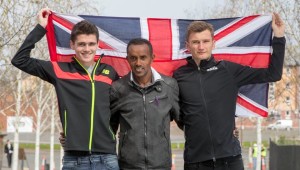 #TrioforRio – Marathon selections Callum Hawkins, Tsegai Tewelde and Derek Hawkins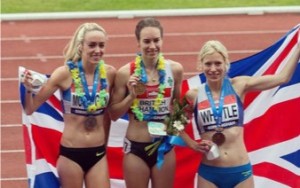 #TrioforRio2 – 5000m selections Eilish McColgan, Steph Twell and Laura Whittle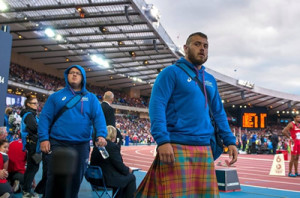 #DuoforRio – Hammer selections Chris Bennett and Mark Dry
Tags: Brazil, Olympic Games, Rio, Rio 2016, Rodger Harkins