ENTER 10-Mile Champs; Round the Houses 10K; Steeplechase; Sichel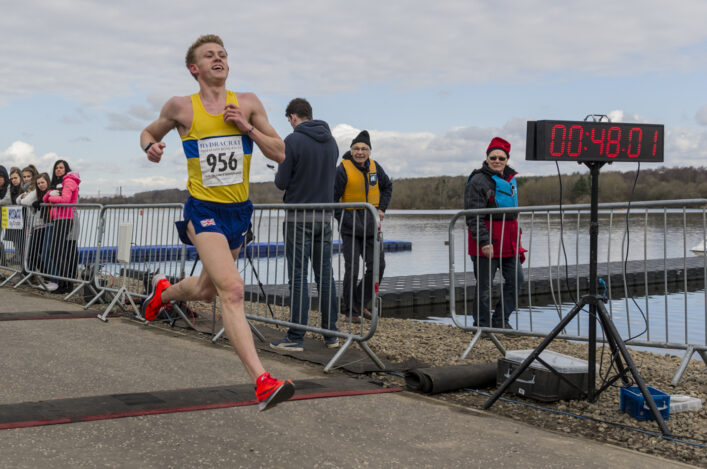 Luke Traynor makes the finish line in a fine win at the Scottish 10-Mile Champs last year (photo by Bobby Gavin)
Enter the Scottish 10-Mile Champs
The 57th Tom Scott Memorial Road Races on Sunday 31 March will once again see hundreds from far and wide travel to Strathclyde Park to take part in the 10 Mile Road Race, a race which has become synonymous with distance running in Scotland.
The 10-Mile race has in previous years played as host to the Scottish 10 Mile Championships, as well as the West District 10 Mile Championships – guaranteeing yet another tremendous field in a truly national race.
The course is extremely flat and fast, making PBs as probable as they will ever be!
Full event information is available on the event website tomscottroadraces.com
Entries close on March 27.
+++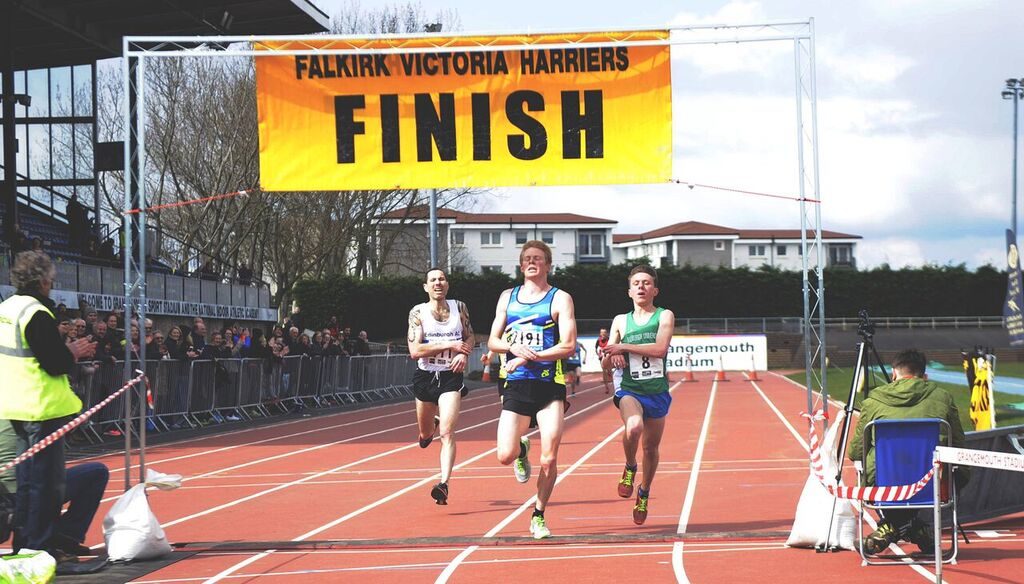 The Round The Houses 10K is coming up in Grangemouth on Sunday 14 April.
Once again the race is hosting the East of Scotland  and Scottish Students 10k Championships. The event is organised by Falkirk Victoria Harriers.
The race has a dedicated website www.roundthehouses.org.uk and entries are being taken through that site up until April 10.
It's a fast, flat circular course which is well-regarded in terms of offering an opportunity for good times.
+++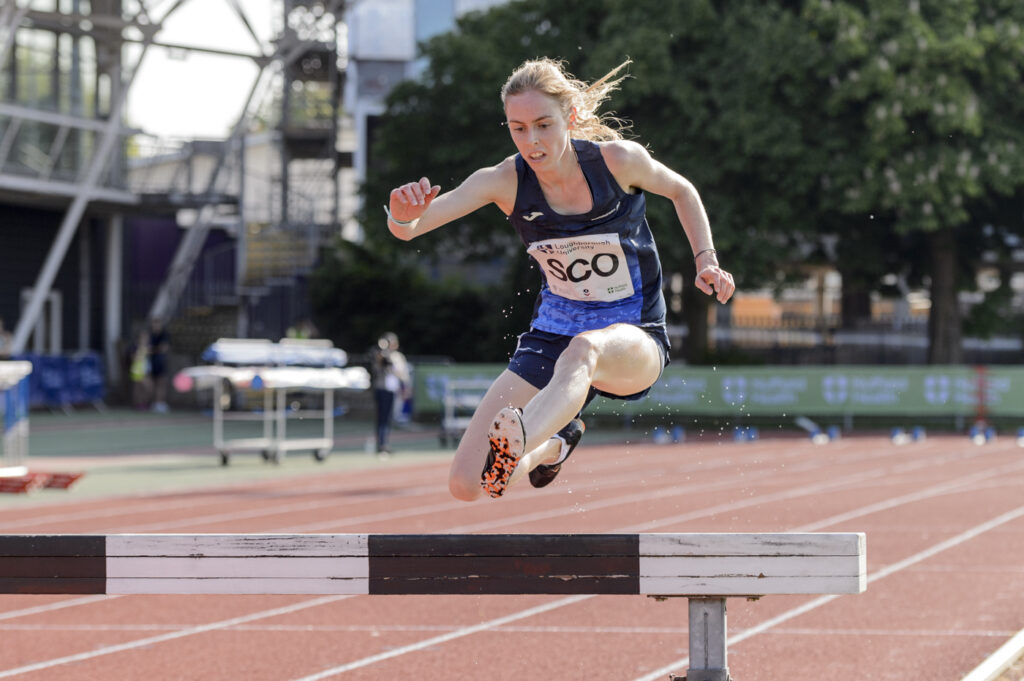 Looking to give the steeplechase a go but not willing to jump in feet first?
The Glasgow Athletics Association is really pleased to announce it's first steeplechase development session will take place at Nethercraigs on Saturday 13 April.
This session aims to remove some of the myths about the event and encourage more athletes to give the steeplechase a go.
The session will be led by Mike Johnston and will be over hurdles. Athletes should be warmed up and ready to starts drills at 10.30am.
If this takes your fancy, please register your interest by email  glasgowathleticsassociation@gmail.com
+++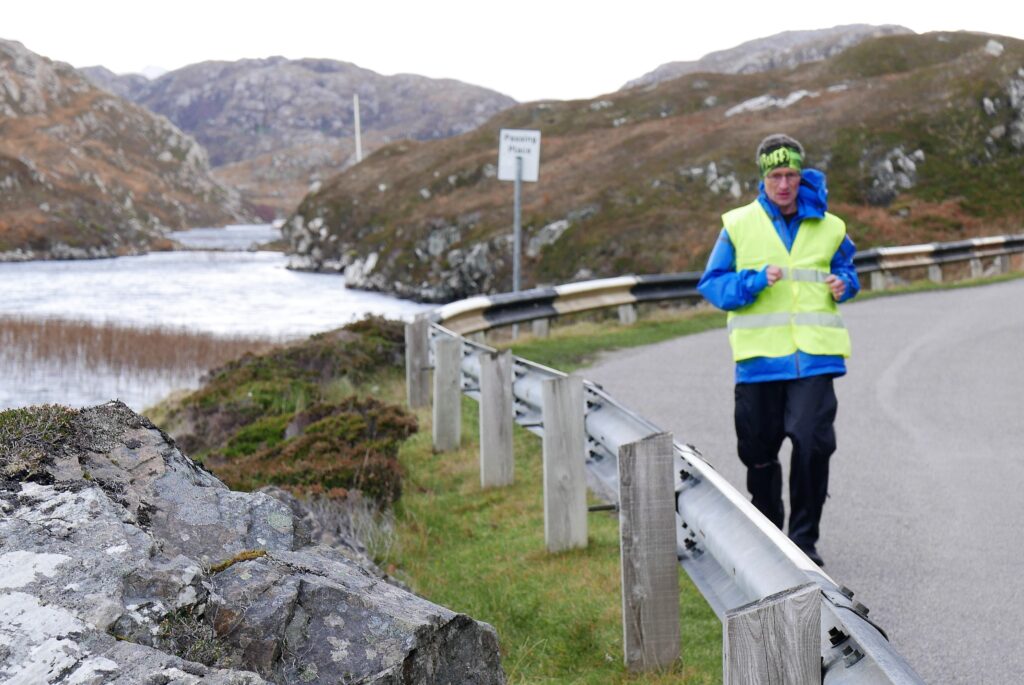 Orkney-based ultra marathon runner, William Sichel, has just completed his own 'boot camp' in readiness for an attempt to set a fastest known time (FKT) on the North Coast 500 mile tourist route in northern Scotland.
Starting at Inverness Castle on Saturday 13 April 13 at 7am, William will attempt to run this iconic route, solo, in 8 days or less.  He has assembled an experienced support crew of four full timers plus a possible two additional crew.
'I completed a recce run on the whole course in November last year when I was driven around the whole route, which is actually 518.7 miles and ran for up to 3 hours a day to get a feel for the area,' said William. 'Following that experience I decided to have a go at running the whole thing.'
William, who has completed 107 ultra marathons since 1994, last competed in the summer of last year, when he ran 2904 miles of the Self Transcendence 3,100 Mile race in New York – the world's longest certified footrace.
+++
Tags: Glasgow Athletics Association, Mike Johnston, Round the Houses, Scottish 10-Mile Champs, Steeplechase, Tom Scott Road Races, William Sichel