Enter now for Scottish 5K Champs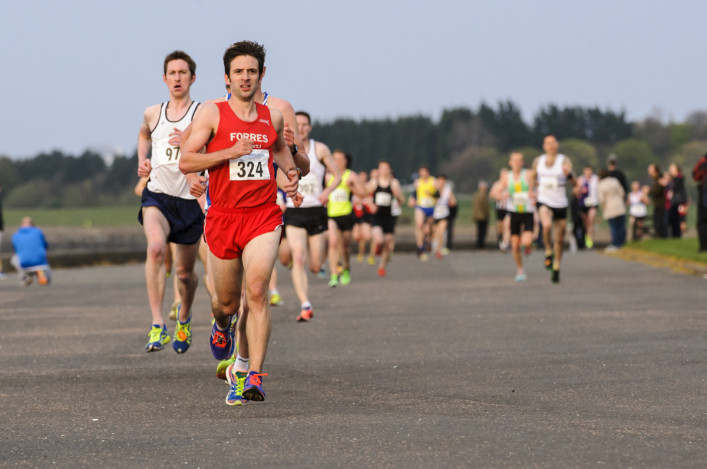 Scotland international Mark Mitchell on his way to the win last year at Silverknowes (photo by Bobby Gavin)
The Scottish 5K Champs are being held in Edinburgh early in May at the Run and Become Self Transcendence race.
Silverknowes on the Forth coastline is the venue once again for an event which has a reputation for a flat course and helping deliver a number of PB performances.
This year, the event is on a Friday evening in early May – Friday 5 May  – and it will host the Scottish 5K Champs with medals up for grabs for teams, U20s and Masters athletes.
Entries are open and already starting to fill up so please make sure you take the opportunity to compete in what is always a very popular event.
The race is part of the Scottish Road Race Grand Prix series, where performances in five events can land athletes A or B shares of a prize pot if they run under certain time standards.
GB cross country international Maddie Murray broke the Scottish 5K Champs course record at Silverknowes  last year and Mark Mitchell won his first road race title, to add to others in track and cross country.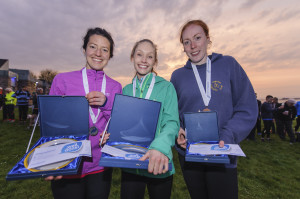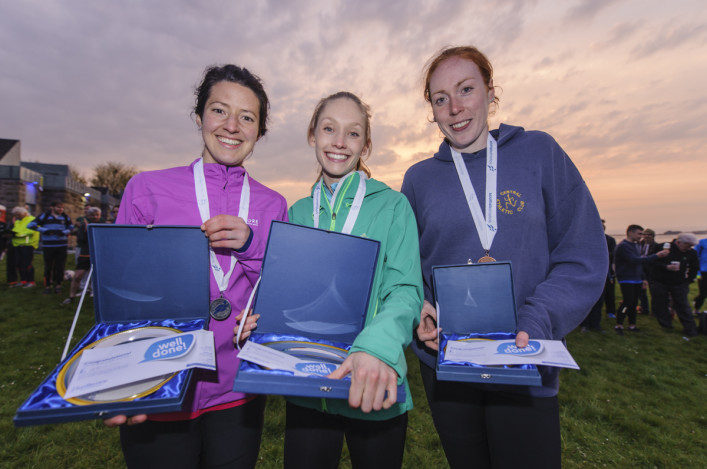 Maddie Murray (centre) was last year's Women's winner, pictured with Morag MacLarty and Jenn Wetton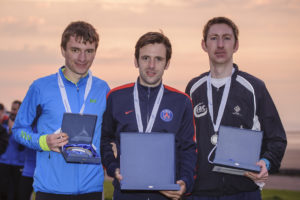 Mark Mitchell (centre) was first home in the Men's race in 2016, with Cameron Milne and Dermot Cummins
Tags: Maddie Murray, Mark Mitchell, Road Race Grand Prix 2017, Run and Become, Scottish 5k Champs, Silverknowes