ENTER NOW for FPSG Seniors and U17 Champs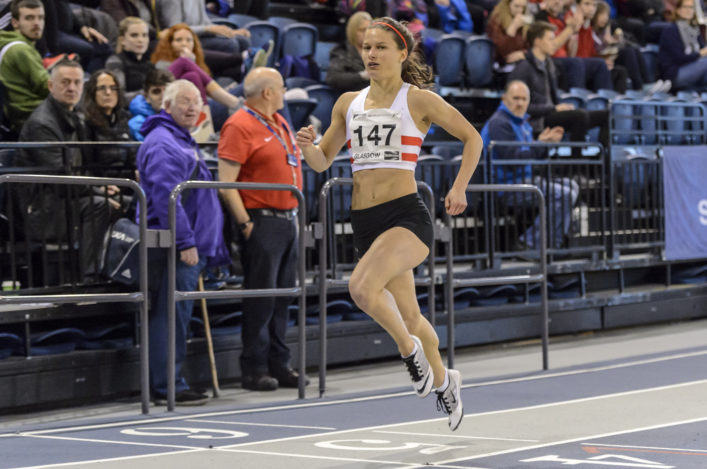 Zoey Clark set a National Record for 200m indoors at the FPSG Senior Champs in 2017 (photo by Bobby Gavin)
ENTER for FPSG Senior and U17 Champs
The FPSG Indoor Season for 2019 is fast approaching – with the Emirates Arena in Glasgow soon to be the perfect stage for key championships.
And one of the most prominent of those events will be on Saturday 26 January when we stage the FPSG Indoor Senior Champs and the FPSG Indoor U17 Champs.
Once again this year we are combining the national championships at U17 level with the Senior Indoors – with Scottish national championship medals up for grabs in both age-groups that day at the Emirates Arena in Glasgow.
The Seniors was a popular event back in January 2018 and the highlights includes a series of National Records for Heather Paton, Zoey Clark and Laura Muir.
Online entry opened a few weeks ago and the ENTRY DEADLINE will be at midnight on Thursday 10 January.
Laura and Zoey set National Records at FPSG Seniors
ENTER for FPSG Senior and U17 Champs
Individual Entries
Can only be submitted online. NO individual entries will be accepted by post or by email.
When entering online you will receive two email confirmations, one from scottishathletics and one from the payment provider Sagepay. If you only receive one or neither, please contact scottishathletics otherwise you may not be registered.
Club Entries
Club entry forms are available from events@scottishathletics.org.uk, these must be completed and returned by email with payment details before the closing date.
If you are experiencing difficulties with entering online, please make sure that your membership is activated. You can check this by contacting scottishathletics on 0131 476 7321 or email: membership@scottishathletics.org.uk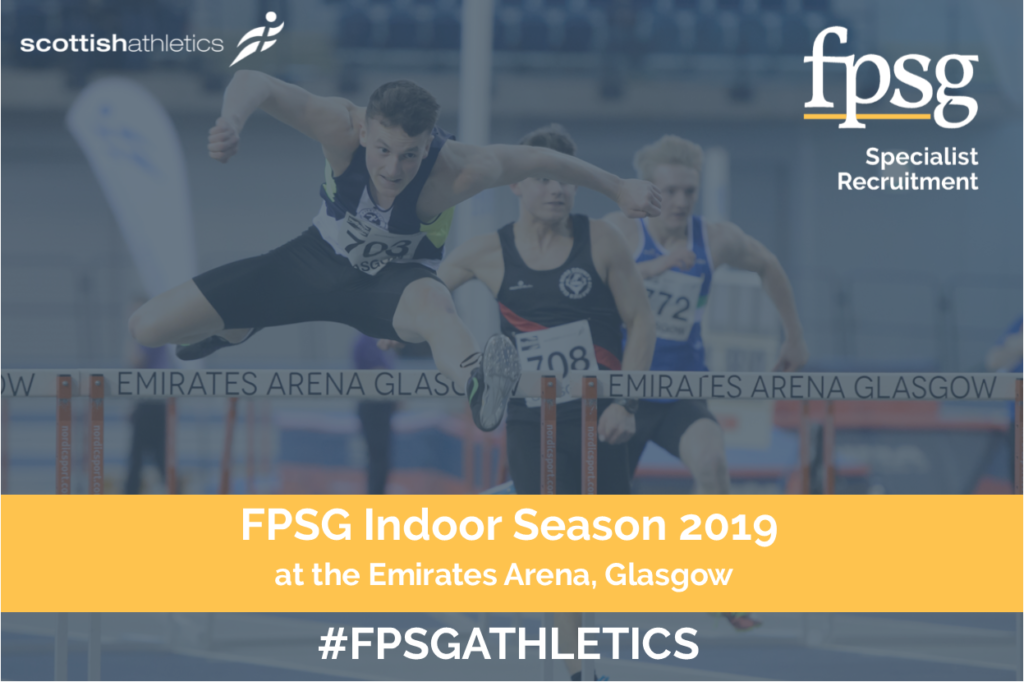 Tags: Emirates Arena, FPSG Indoor Season, FPSG Seniors and U17s, Heather Paton, Laura Muir, Zoey Clark