Enter now for Scottish 10-Mile Champs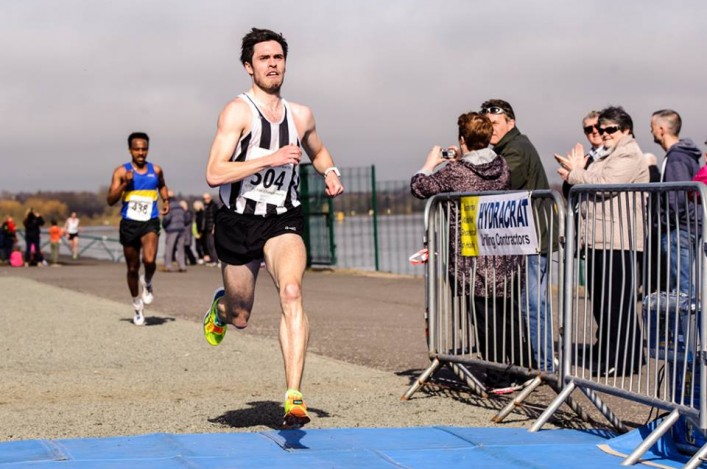 Craig Ruddy took the title last year in close finish with Tewolde Mengisteab
Tom Scott Road Race photos 2015 by Bobby Gavin
The historic Tom Scott Memorial Road Races, which incorporate the Scottish and West District 10 Mile Championships, are set for another significant year with entries once again approaching record figures.
Now in its 54th year, the popular event takes place this year on Sunday 10 April at Strathclyde Park in Motherwell, with online entry closing at midnight on Tuesday 5 April.
With less than three weeks remaining, athletes are encouraged to enter the 10 Mile and the Round the Loch 6k races very quickly, with an entry limit of 400 for the 10 Mile and 100 for the 6k. The 10-Miler is the first of the Scottish Road Race Grand Prix events for 2016.
Exactly 300 have entered the 10 Mile to date, and with entries expected to come in fast over the last weeks the main race is well on target to better the record entry figure of 380 set last year.
Just under 50 have also so far entered the 'Round the Loch 6k', which offers athletes the ideal opportunity to complete their race and watch the conclusion to the 10 Mile race, if the longer distance is not for them.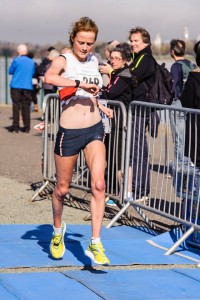 Megan Crawford – women's winner last year
A host of well-known athletes, including defending champions Craig Ruddy of Inverclyde AC and Megan Crawford of Fife AC, will battle for the titles on offer and full details of participants will be confirmed in the days prior to the races.
The Tom Scott Memorial 10 Mile race has enjoyed a rich history in Scottish distance running and offers athletes the chance to join the illustrious list of names such as Lachie Stewart, Ian McCafferty and Nat Muir which adorn the Tom Scott Memorial Trophy, with Yvonne Murray a past winner of the Granville Trophy for first feamle.
It promises to be another great day and with a course which is fast and flat, it bodes very well for those aiming for a PB. Indeed, a quick glance at results from last year will add credibility to that claim, with a significant number bettering their previous best time.
The Tom Scott Road Races committee are grateful to Hydracrat for their continued assistance, and to Tunnock's and Co-Op Funeralcare for their invaluable supplies. For more information on the Tom Scott Memorial Road Races, visit the event website
With thanks to Bobby Hill
Note: Minimum Age for 10 Mile is 17, and 13 for Round the Loch 6k (age on day of the race)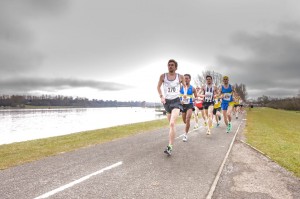 Strathclyde Park provides a great backdrop for both races
Tags: Craig Ruddy, Megan Crawford, Scottish 5kChamps; Tom Scott Road Race; Loch Ness Marathon, Scottish Road Race Grand Prix, Strathclyde Park