Eilish half debut; Jemma, Jake win New York; Adam PB; Charlotte success in Spain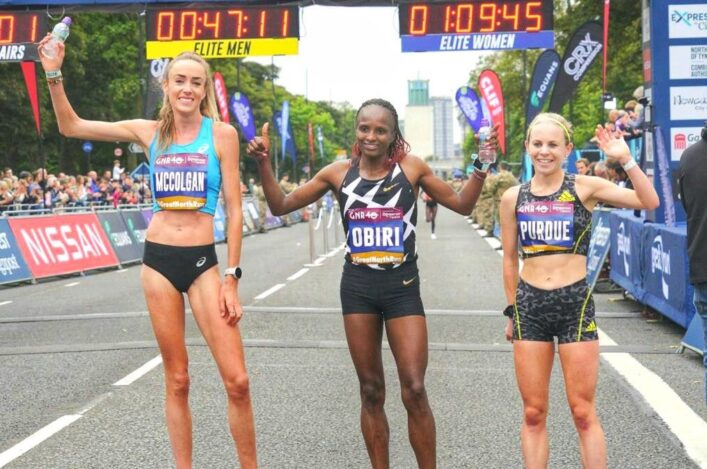 Photo via Twitter
Eilish McColgan made her half marathon debut at the 40th anniversary  Great North Run on Sunday and came up with a superb performance to finish second to Hellen Obiri.
The British 5,000m record holder – whose mother Liz won the race three times in the 1990s – finished six seconds behind Obiri in 67:48.
That's the third fastest time ever by a British woman with only Paula Radcliffe and Liz McColgan having run faster for the half marathon.
'I can't ask for any more than that from today,' said Eilish, who of course competed at her third Olympics in Tokyo.
'I wanted to be competitive and I'm quite proud of myself of not mentally giving in.'
Traditionally the race ends in South Shields but this year the route was redesigned with runners crossing the famous Tyne Bridge twice.
+++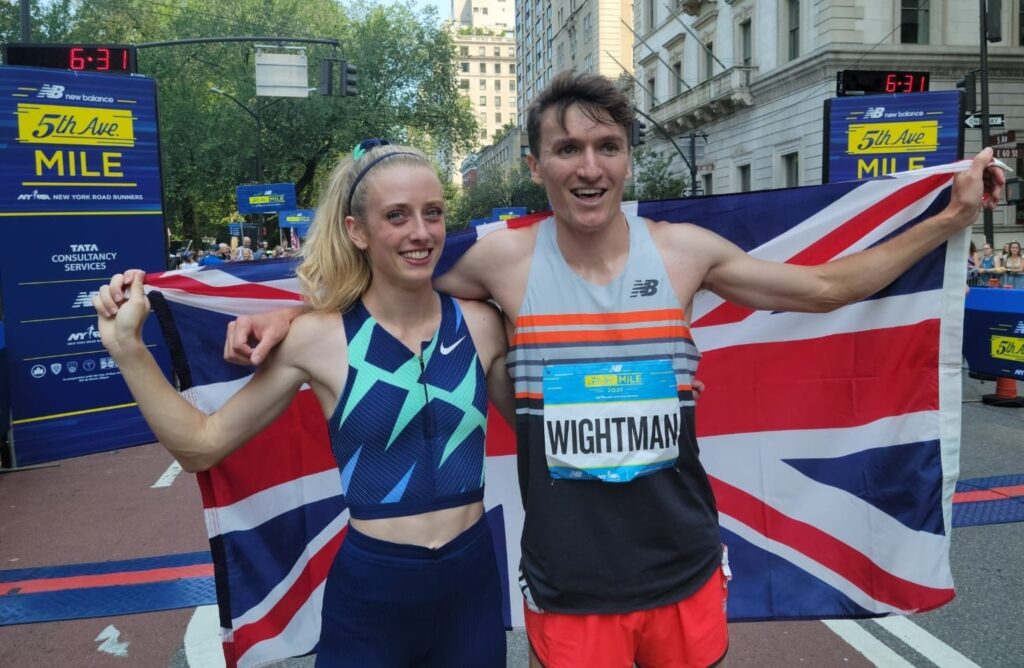 Photo via Andy Young
From Newcastle to New York . . .
A few hours after Eilish's great run at the Great North Run, news emerged of further superb road running performances across the Atlantic.
Jemma Reekie won the Women's 5th Avenue Mile in 4:21.6 and Jake Wightman quickly followed that up as he claimed victory in the Men's race in a fine 3:49.6.
The race is a highly prestigious one but the Scots topped the podium as our Olympians ended memorable seasons on a high a few weeks on from Tokyo. Jake had won it in 2018 and repeated that but with a quicker time.
Well done to Jemma and Jake and their coaches Andy Young and Geoff Wightman.
+++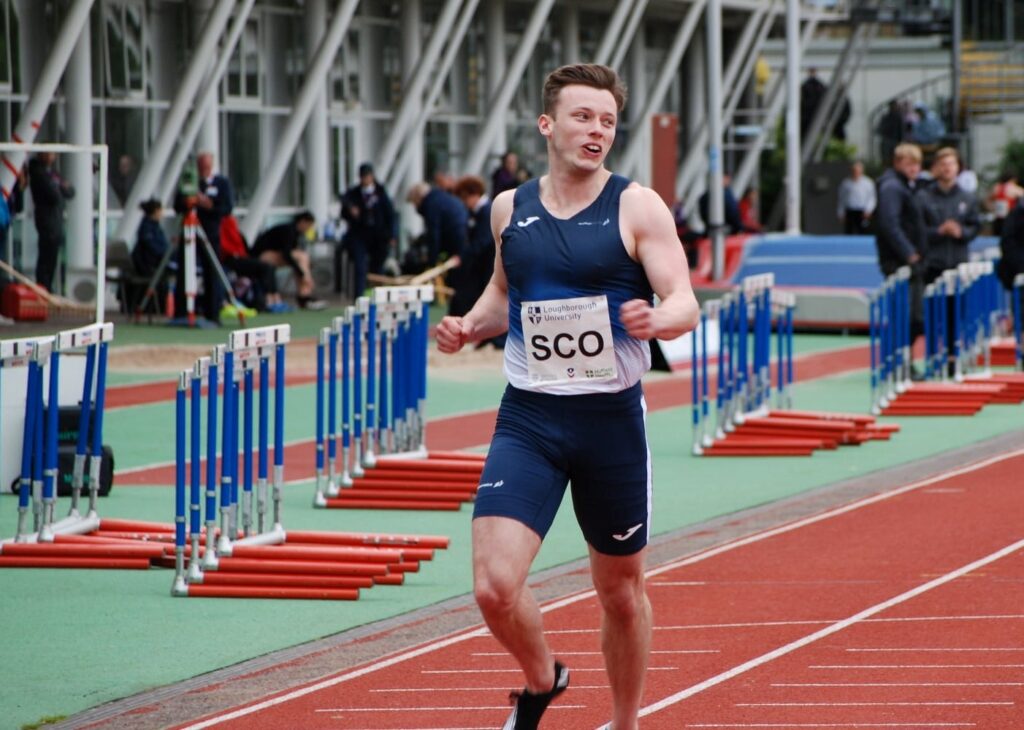 Photo from Loughborough by John Patton
From Newcastle to New York to Newham . . .
Adam Thomas has moved to third in the Scottish men's all-time list for 100m.
Adam clocked a new PB of 10.18 yesterday at Newham to get inside the qualifying standard for the Commonwealth Games next summer.
Allan Wells leads the list with 10.11 with Ian Mackie second at 10.17. But Adam's run was the best by a Scot since 1996 and took him above the trio of Jamie Henderson, Elliot Bunney and Cameron Sharp.
Congratulations to Adam and his coach, Laurance Kingsbury.
+++
HILL RUNNING
Scotland's Charlotte Morgan continues to impress in the WMRA World Cup series.
Charlotte won the Canfranc race in Spain over the weekend, a 45k event with 4000m ascent/descent. Charlotte finished first in 6.38.09 from France's Olivia Magnone (6.57.14).
+++
Tags: 5th Avenue Mile, Adam Thomas, Charlotte Morgan, Eilish McColgan, Great North Run, Jake Wightman, Jemma Reekie, New York