East District XC Champs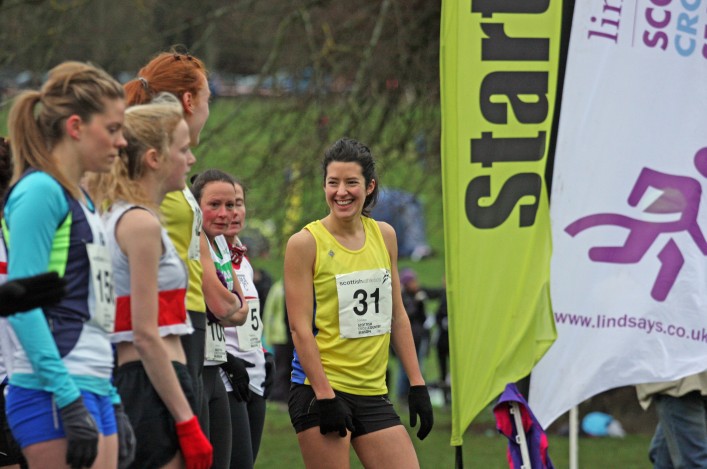 Photo: By Steve Adam
Murray Strain and Morag MacLarty are no strangers to the top of the podium at the East District Champs – and they were champions once again on an overcast but dry day back at last year's venue at Camperdown Park, Dundee.
After the first of three laps in the Men's race Alex Hendry (Central) was leading closely followed by Strain (HBT). Strain took over the lead on lap two to win his third Senior East title in four years with Hendry second and Douglas Selman taking the bronze medal as he did in 2013.
Central packed six athletes in the top 15 places to win their 11 team title in 12 years with past East Champions Alastair Hay and Robert Russell in the scoring six. Corstorphine, last year's champions,  were second with 72 points, as Hunters Bog Trotters took the bronzes in the latest instalment of the Lindsays Cross Country season.
Corstorphine retained the Masters team title with Keith Hood (Corstorphine) again first Master as he was in 2013 from Gordon Barrie (Dundee HH) and Gordon Clarke (Corstorphine). 1st over 50 was Michael McQuaid (Falkirk VH) .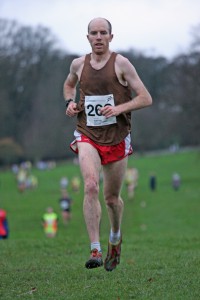 Murray Strain: East champion again
In the latest instalment in the Lindsays Cross Country Season, the Women's championship holder MacLarty dominated the race from the start and had a winning margin of 49 seconds at the finish.
Jennifer Wetton(nee Emsley)and Lyndsay Morrison completed a 1-2-3 of the individuals medals for Central AC but, with their fourth counter in 41st, they were beaten to the team gold medals by Hunters Bog Trotters who packed four in 15 for 42 points to Central's 47. Fife AC were third with 55 points.
Megan Wright (HBT) won the Masters title from Megan Mowbray (HBT) and Jennifer McLean (EAC) with Beryl Junnier (FVH) retaining the O50 title.  Gala Harriers, last year's winners, retained the Masters team title.
The U20 woman's race winner was Stephanie Pennycook(Edinburgh University) with Rachael Dunn (EAC) taking silver and Mhairi MacLennan (Edin Univ) in third.  Edinburgh University (8) won the team race from Edinburgh AC (20).
The top two places in U20 Men's race were a turnaround from 2013 with Michael Ferguson (Aberdeen AAC) winning gold this time and Dale Colley (Central AC) the silver. Aidan Thompson (Central) was third.
Team race went to Central AC 11 from Edinburgh 21 and Edinburgh University (24).
Down the age-groups, the individual champions were as follows: Alex Carcas (Edinburgh Ac) and Hannah Addison (Corstorphine AAC) won the 17s; Adam Scott (Fife AC) and Eloise Walker (Edinburgh AC) won the U15s; Harry Hall (Aberdeen AAC) and Sarah Coutts (Pitreavie AAC) won the U13 golds.
Many thanks to Dundee Hawkhill Harriers for hosting an East District Cross Country Championships for four years in a row, with two East Relays and two East Championships: a tremendous commitment to the sport from that particular club.
East District teams for the Inter-Districts at Holyrood Park on January 10 will be selected off the Dundee performance with 120 athletes to be informed of selection in due course.
With thanks to Alex Jackson for this report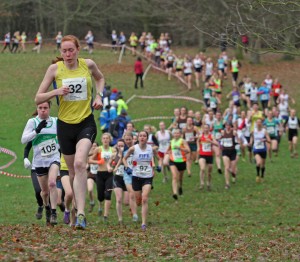 Record entry field for 2014
Tags: East District XC Champs, Lindsays Cross Country Season, Morag MacLarty, Murray Strain