Double joy for record-breaker Butchart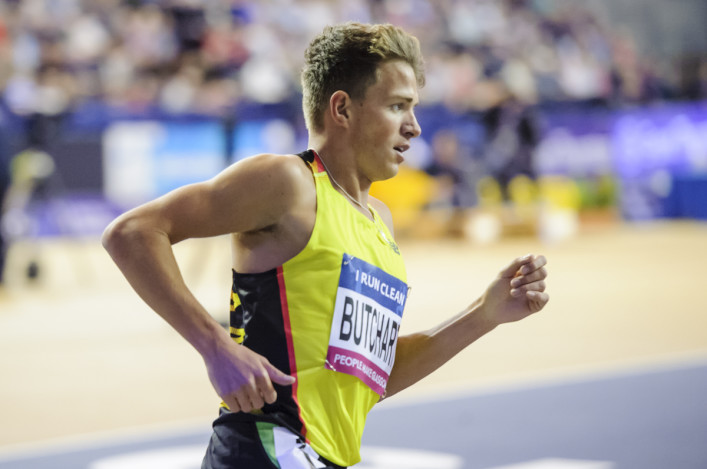 It is becoming apparent on a weekly basis that we live in remarkable times for Scottish athletes. Or make that, bearing witness to remarkable times by Scottish athletes.
Ian Stewart. Linsey Macdonald. Liz McColgan. Allister Hutton. Already in the opening weeks of 2017, these icons of the sport in Scotland have seen marks of the past over-taken by the current generation.
Stewart is the latest, with his Scottish two-mile best indoors of 8.28.4 from as long ago as 1973 emphatically wiped away by Andy Butchart at the Millrose Games in the United States late on Saturday night (our time).
The Olympian and National XC champion, now proving world class on the track, clocked a new Scottish best of 8.12.63 for third place in the Millrose race.
It gives you some idea of the depth of quality that Matt Centrowitz, the Rio gold medallist at 1500m, was some nine seconds adrift of the Scot.
And, en route to that time, Andy was timed at 7.41.05 for the 3000m and that is just over a second quicker than his recent new Scottish indoor record for the distance.
Subject to the ratification processes for all Scottish records, Butchart is likely to emerge from this weekend with a new Scottish indoor 3000m record and a new Scottish best performance for two-miles indoors.
Many congratulation to Andy, coach Derek Easton, his family and all at Central AC involved in his development over the years and motivated by his inspirational performances.
Incidentally, it should be stressed that the performances by medal-winners like Stewart, Macdonald, McColgan and Hutton are not in any way diminished by new records and bests.
It's just helpful to the sport in Scotland today that there role models reaching such heights in the here and now.
At the same meet, Lynsey Sharp took third in the Women's 800m race with a run of 2.01.14.
Tags: Andy Butchart, Lynsey Sharp