CYG Samoa 2015 – selection policy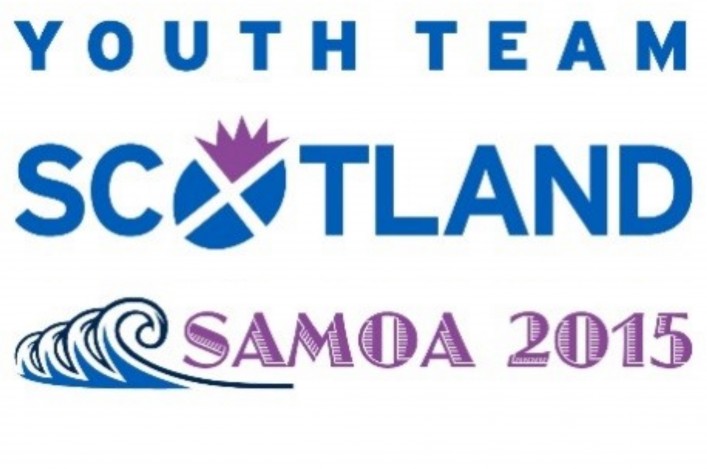 Commonwealth Youth Games Selection Policy SAMOA 2015
Commonwealth Games Scotland will send a team to Samoa next September for the Commonwealth Youth Games.
And up to six places will be available for track and field athletes, should they meet the required standards.
Those standards have now been finalised and are available for perusal on this website with the event open to athletes born in 1998 and 1999 – boys and girls who will be 16 and 17 at the time of the event.
Mark Pollard has been appointed as Team Manager/Coach for the Commonwealth Youth Games, which run from September 5 to 12 in Samoa.
The selection policy has been scottishathletics and Commonwealth Games Scotland (CGS) and includes the Commonwealth Youth Games Nomination Standards.
It provides detail on the process by which scottishathletics will arrive at its nominations for selection of athletes within the Scottish Team in Samoa 2015 which will be submitted to CGS for consideration.
In all cases, selection by scottishathletics represents a nomination to CGS for ratification. The final decision in selection to the 2015 Youth Games lies with CGS. Achievement of the selection criteria therefore represents eligibility for nomination, not selection or even nomination.
scottishathletics will nominate only those athletes that have qualified under the selection criteria stated in this policy.
The aim of the selection policy is listed as: 'To select a team of athletes capable of competing with distinction for Scotland at the 2015 Commonwealth Youth Games and who have the potential to win medals for Scotland at future Commonwealth Games.'
We believe there are already more than a dozen teenager Scottish athletes who are 'in the ballpark' for the stated standards and we would urge clubs and coaches to use the standards as applicable when setting targets for 2015.
The period for qualification runs from January 1 until June 21 with the nominations to be forwarded to CGS by June 23.
Contact mark.pollard@scottishathletics.org.uk for more information if required.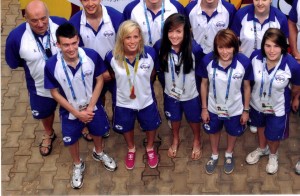 *Scotland has a good record of athletics medallists at the Commonwealth Youth Games and also a decent percentage of those selected making progress later as senior athletes.
Looking back at the roll of honour on the ScotStats website, we make it seven medals earned by five athletes who represented Team Scotland at the Commonwealth Games in Glasgow – James Campbell (2004), Gemma Nicol (two medals in 2004), Lynsey Sharp (2008) Kimberley Reed (2011), Nick Percy (two medals in 2011).
At the last but one Youth Games, in Pune in India, the squad featured five athletes who subsequently appeared at Glasgow 2014 – Chris O'Hare, Lynsey Sharp, Eilish McColgan, Beth Potter, Myra Perkins (pictured above).
In fact, the Youth Games has featured future Olympians among the Scotland athletics contingent, with Freya Murray (now Ross) having been involved in Edinburgh in 2000 and then making it to London 2012 (alongside Sharp and McColgan).