Olympians add class to Cumbernauld field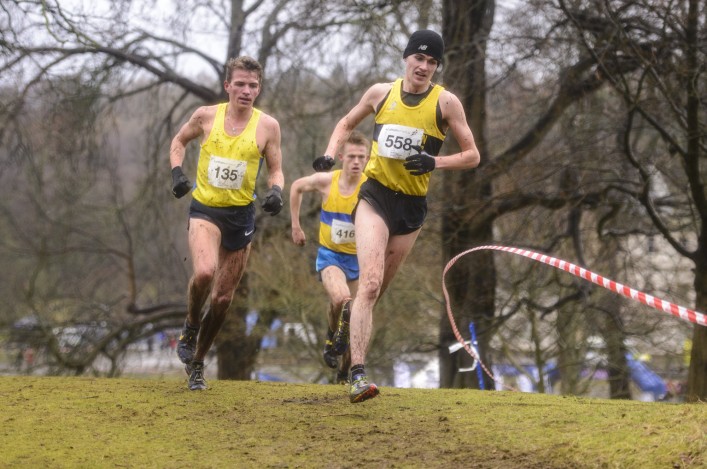 Record entries for National XC Relays
Olympians Callum Hawkins and Andy Butchart are ready to add their star dust to the Cumbernauld mud at the National XC Relays.
The first event of the Lindsays Cross Country Season – and the first since we agreed a new four-year sponsorship with the legal firm – has become a firm favourite on the athletics calendar in Scotland.
So much so, in fact, that once more we are looking at record entry numbers across the four races cumulatively for what will be the 24th edition of combined champs for men and women.
North Lanarkshire Leisure play host to the National XC Relays again with the first race taking place at 12 noon, when the Young Females set off with one athlete each from U13, U15 and U17 age-groups.
The Senior Men's races this year begins at 2.45pm and with an incredible 195 teams entered by clubs it will be one busy start-line! We ask athletes to exercise a common sense approach, (in terms of the positioning of their own A team runner for example).
Central AC are looking to defend their title once again but look sure to face competition from West champions Shettleston Harriers, Edinburgh Uni Hare and Hounds, a Kilbarchan team bolstered by Hawkins and, perhaps depending on selection issues, the likes of Corstorphine AAC, Cambuslang, Inverclyde, Aberdeen AAC  and VP-Glasgow. Inverness Harriers, as champions, lead the challenge from the North.
Butchart and Hawkins both raced at Cumbernauld two years ago with Andy's 12.20 the fastest lap that day with Callum at 12.23 that afternoon in October 2014. Butchart was second fastest last year as he guided Central to victory (with Tsegai Tewelde fastest for Shettleston), with Callum focusing at that time on his first marathon on Germany.
East champions Central AC look hard to beat in the Senior Women's race with the trio of Jennifer Wetton, Fiona Thompson and Morag MacLarty having won at Livingston. But this year there will be a new element to that race with Senior Women's teams having four to count – bringing it into line with the Men's race.
In the Women's Masters and Women's V50s championships, it is teams of three to count.
Mark Munro was appointed as our new Chief Executive a week ago and one of his first 'assignments' in post will be at Cumbernauld on Saturday before then attending the Officials Conference in Dunfermline on Sunday.
Mark has been speaking about the excitement which the National XC Relays generates and why he is delighted by the way clubs have been galvanised to compete.
Tags: Andy Butchart, Callum Hawkins, Cumbernauld, Lindsays Cross Country Season, National XC Relays, North Lanarkshire Leisure