Record entries for National XC relays – again!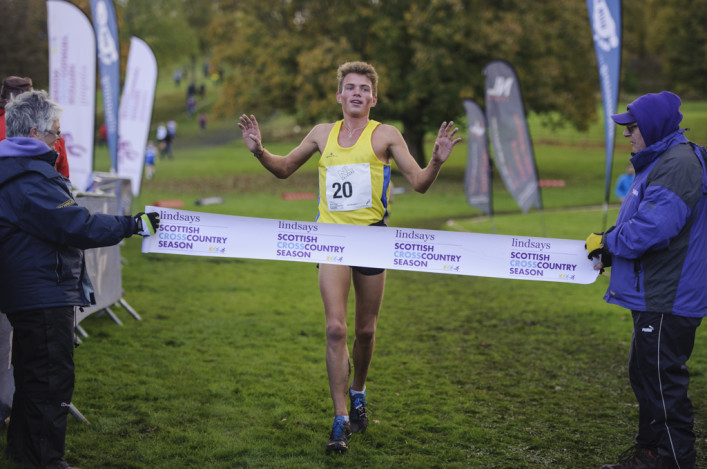 Andrew Butchart leads Central AC home to victory in the Senior Men's race last year
Cumbernauld entry lists on the Events page
Thanks! Once again.
There has been a huge response to entries for the National XC Relays event at Cumbernauld on Saturday 22 October, which marks the start of the Lindsays Cross Country Season.
We've no fewer than 2390 names on the start-list with the 553 full teams entered, which is up by 15 on the 538 teams who were entered for the event a year ago.
It really is marvellous to see clubs, athletes and coaches making this kind of commitment to competition – and these entry numbers are the best in 24 editions of the National XC Relays as a combined championships featuring men and women.
The Senior Men's race has seen a big rise with 195 teams entered for 2016 as compared to 171 this time last year. Five years ago, it was 156 teams entered for the Senior Men's race. The number of Women's teams has dropped from 114 to 102 – but that is actually more athletes, with four per team this year for Senior Women.
You can check out all the numbers for entries and finishers on the Archive section of the excellent Road Running and Cross Country Commission website.
And the good news for everyone making plans to attend is that we understand Olympians Andrew Butchart and Callum Hawkins will race for Central AC and Kilbarchan AAC to add star quality to what always feels like a great gathering of the athletics family in Scotland.
Please note that the first race is off earlier this year than in previous years – it is at 12 noon this time around as the Young Females set off on their three legs.
The other change for 2016 is in the U20/Senior Women's race where it will be four legs rather than three. This brings the U20/Senior Women's race into line with the U20/Senior Men's race.
In the Women's Masters and Women's V50s championships, it is teams of three to count.
Key details about the event are online on the Events page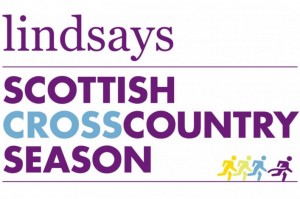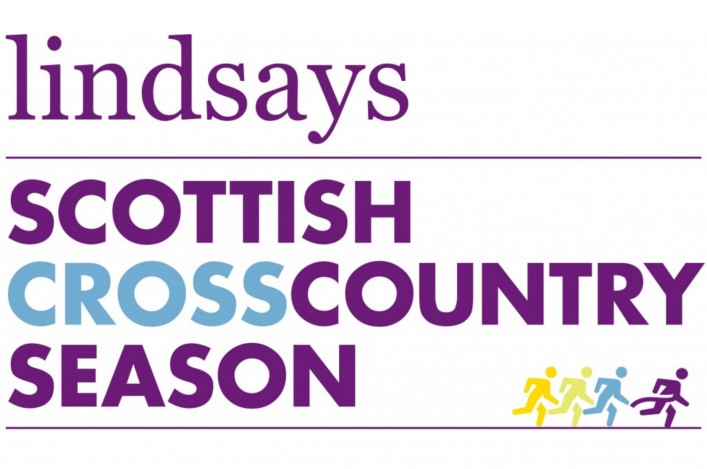 Spot the Olympians and GB internationals!
Check out our video highlights package from last year at Cumbernauld with a number of GB internationals in action for various clubs including Andy Butchart (Central AC) and Laura Muir (Glasgow Uni) en roue to Rio and London 2012 marathon runner Freya Ross (Edinburgh AC) and a host more from track, hill, ultra, and U20 age groups.
Tags: Andrew Butchart, Callum Hawkins, Cumbernauld, Freya Ross, Laura Muir, National XC Relays, Vinco Sport