Coach Development Roadshows
On Twitter #SALCoach
At the end of last month scottishathletics launched the new National Coach Development Programme at the Coaching Conference.
As part of the programme, scottishathletics are hosting a series of Roadshows across the country to give coaches and clubs the opportunity to find out more about the programme and how it can benefit them.
Coaches will also have the opportunity to input into the programme; for example, input to frequency of coach development opportunities, what content they would like to see delivered, etc.
The confirmed dates and venues are now as follows:
4 November – Emirates Arena, Glasgow – 7pm to 8pm
11 November – Caledonia House, South Gyle, Edinburgh – 7pm to 8pm
18 November – Grangemouth Sports Stadium, Falkirk – 6.30pm to 7.30pm
25 November – Inverness College – 7pm to 8pm (This roadshow will be broadcasted via video conference to the Islands) 
4 December – Aberdeen Sports Village – 7pm to 8pm (This date has been updated)
These are open to all scottishathletics coaches at all levels and are FREE. It is recommended that coaches familiarise themselves with the new coach development programme elsewhere on our website.
To sign up to the Roadshows, please email Performanceteam@scottishathletics.org.uk to confirm your place
+++
As part of the new programme,  scottishathletics are pleased to confirm the following courses coming up before Christmas.
Technical Development I
The course offers a practical introduction to technical development for coaches with athletes in the fundamental skill development phase.
This workshop is specifically design for anyone who has completed the Coaching Assistant Award (or previous level 1 course) or for those working towards or have completed the Athletics Coach Award (or previous level 2 courses), who are looking for an introduction to coaching the events.
The dates, venues and booking codes for each of the technical development workshops are as follows:
21 November: Grangemouth
Sprints and Hurdles
Throws
22 November: Grangemouth
Jumps
Endurance
The technical workshops costs £20 per day for scottishathletics Coach Members  To sign-up for these development opportunities please complete and return the booking form to performanceteam@scottishathletics.org.uk
National Coach Development Course Booking Form
For more information please check out the National Coach Development Programme section on this website or email Darren Ritchie  darren.ritchie@scottishathletics.org.uk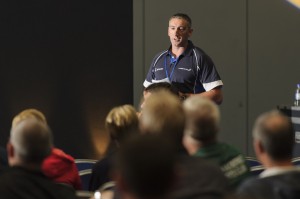 Darren Ritchie
Tags: Darren Ritchie, National Coach Development Programme, Roadshows