Supporting athletes and coaches through whole pathway is our priority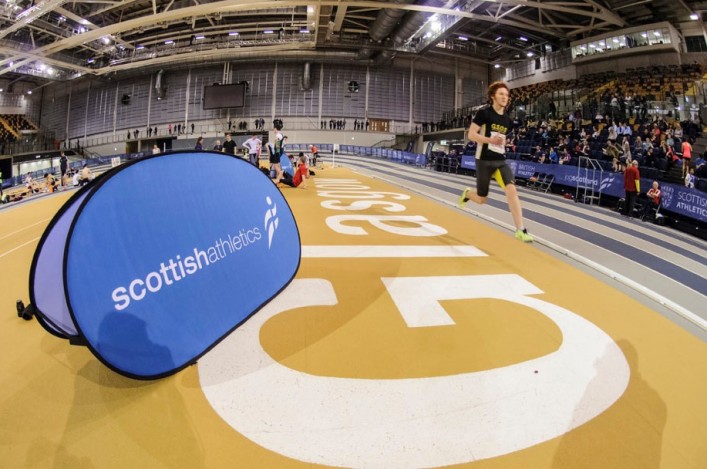 Let's Aim High – Stephen Maguire appointment story
Stephen Maguire is now almost eight months into his role at scottishathletics as our new Director of Performance and Coaching.
Following Stephen's return, gradual changes have been taking place in respect of the performance and coaching strategies, operational plans and priorities as well as the various as well as staff roles and responsibilities.
The key strategic priorities that Stephen and his team are working to deliver include:
*Deliver a clear and consistent Coach Education (qualifications) and Development (CPD) programme that is fit for purpose. Designed to ensure that Scottish coaches have the skills necessary to support our athletes in performing at each stage of the athlete pathway as well as to the highest level
*Enhance and support the coach or coaches involved with any athlete on the programme. Where appropriate, identify relevant education/ development opportunities.
*Identify the athletes and coaches who are transitioning to podium level. Aligning support, education and development to each individual athlete's needs.
*Development of event specific 'training groups or hubs' which ultimately help create World Class training environments in Scotland.
*In partnership with CGS, ensure that all athletes receive the support necessary to perform in Birmingham in 2022.
*Facilitate a National Academy which provides targeted athletes, their coaches and parents, with opportunities to access the tools needed to progress towards senior level.
*Development of appropriate competition pathways for each event group.
*Ensure that the appropriate facilities are available and accessible to develop each event group in Scotland.
*Ensure regular communication and appropriate support to athletes, and their coaches, based outside Scotland.
*Development of 'special projects' to enhance/highlight the development of Paralympic and Marathon athletes.
WATCH Stephen Maguire interviews on You Tube channel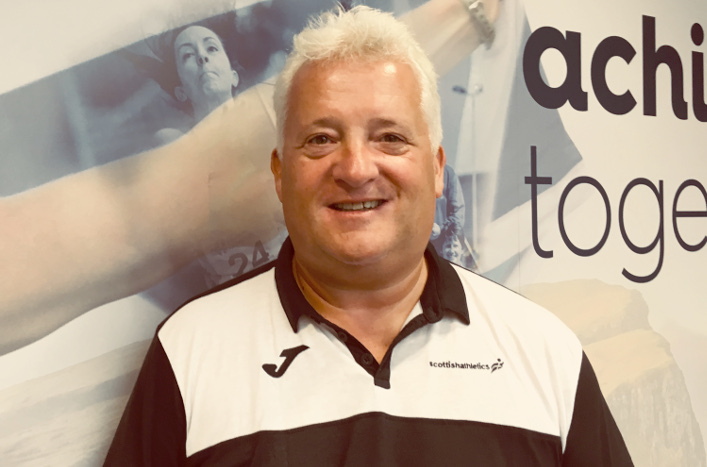 With these principles in mind, it has become apparent that as well as supporting athletes and coaches working at Commonwealth Games and GB and NI team level, it is important that the performance and coaching team staff invests in coaches and athletes across the pathway more effectively.
As such, there have been some changes in roles as well as some recent additions to the team to reflect more of an event group support and co-ordination role.
The staff team now includes a number of event group co-ordinators and event leads to drive forward that programme of support.
Stephen Maguire: Director of Performance & Coaching
Mark Pollard: National Endurance Manager
Allan Scott: National Manager – Sprints, Hurdles & Relays
Julie Mollison: National Academy and Team Logistics Manager
Angie Sutherland: Coaching and Welfare Administrator
Alison Grey: Coaching Co-ordinator + Throws Co-ordinator (part-time)
Gillian Cooke: Jumps Co-ordinator (part-time)
Pole Vault: on-going and TBC
Ian Mirfin: Event Lead – Paralympic Athletes (part-time)
Robert Hawkins: National Lead Officer – Marathon Project (part-time)
Angela Mudge: National Lead – Hill and Mountain Running (part-time)
'The nature of our sport is that it is always evolving,' said Stephen.
'I have taken some considerable time, after my arrival, to look at things in Scotland and assess our needs and priorities.
'My objective has been to create a staff structure, with part-time support, which means we are fluid enough operationally to help make things happen for coaches and athletes. across the disciplines.
'After lengthy discussions, I am now comfortable with the way that has progressed and how the roles and responsibilities look for the future.'
It is also worth noting that our Head of Coach Development, Darren Ritchie, has decided to move on to pastures new.
Darren, the National Record holder in the long jump, has been with scottishathletics for an 11-year period and filled a number of roles.
'We're very grateful for Darren for his contribution to the work of the governing body over a lengthy period and of course prior to that in his time in the sport, said Mark Munro, chief executive.
'Darren has delivered across a number of roles during that period and contributed significantly to a wide range of projects – many of which are on-going and will be taken forward in the new structure.
'We want to wish him all the best for the future.'
Darren said: 'I have thoroughly enjoyed working at scottishathletics and really proud of my achievements over the past 11 years.
'I would like to thank all the athletes, coaches, Officials, clubs and staff that I have worked with over the years for making my time at scottishathletics so enjoyable and memorable.
'I'm really pleased to have contributed to the development of the sport and now looking forward to new challenges.'

Tags: Darren Ritchie, Director of Performance and Coaching, Mark Munro, scottishathletics, Stephen Maguire