Club athletes flock to Scottish 10K Champs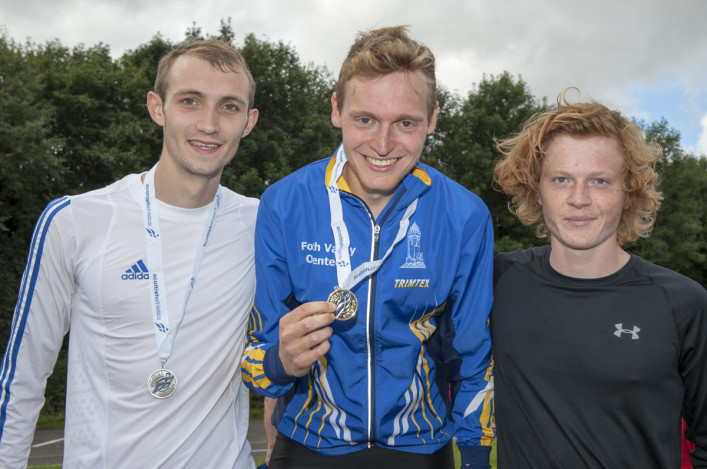 Kris Jones celebrates his win at the 2016 Scottish 10K with fellow medallists Ben Stevenson and Logan Rees (photo by Bobby Gavin)
The scenic streets of Stirling are once again the backdrop for the Scottish 10K Championships on Sunday morning.
And there's more compelling evidence of club athletes being galvanised to compete at National Championship events with more than half of the 1000-strong field on start-lists coming from clubs affiliated to scottishathletics.
Both the 10K race itself and the 2K Fun Run were sold out earlier this week at their limits of 1000 and 100 respectively and that response is great to see.
National medals are up for grabs for individuals and teams for an event which is kindly hosted on an annual basis by Central AC. This is the eighth successive year the venue has been Stirling.
It is also the fourth event in the five-race scottishathletics Road Race Grand Prix series which distributes £4000 in prize-money at the end of the season via a system with 'shares' allocated according to times achieved by athletes.
With the flat course renowned for being conducive to athletes delivering PBs, there will be excitement right through the field come Sunday following 10.15am start in Stirling. The 10K race is preceded at 9.30am by the 2K Fun Run.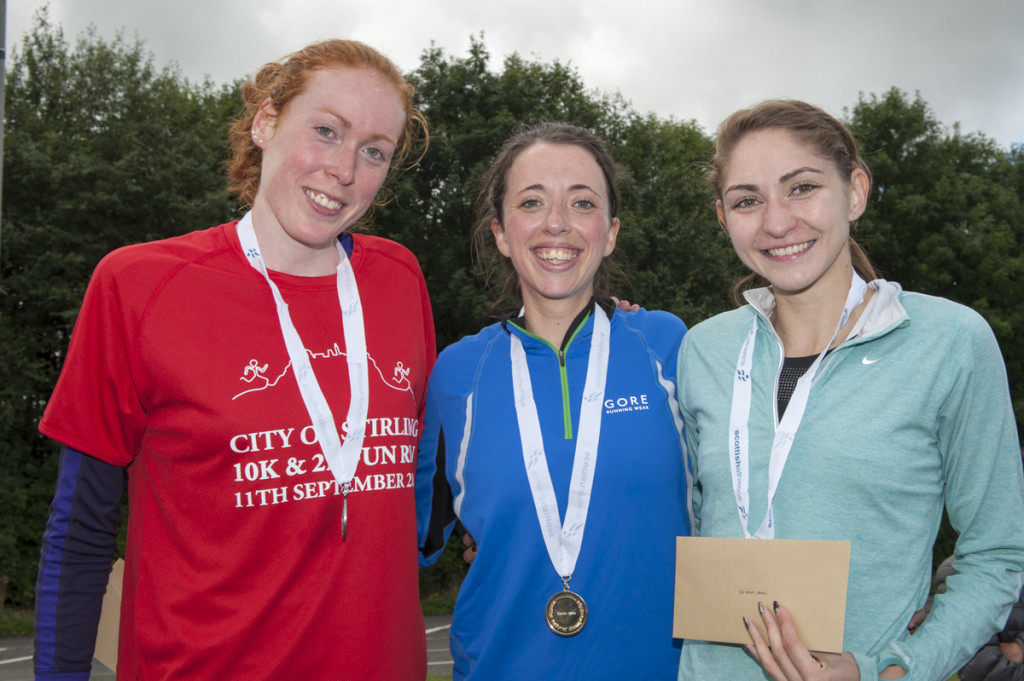 The Women's 1-2-3 at Stirling a year ago
In the Men's race, there has been a different winner in each of the past six years with that list including the likes of Ross Houston and Andrew Butchart. Welshman Kris Jones of Swansea Harriers/Dundee Hawkhill won it last year from Ben Stevenson and Logan Rees.
Fionnuala Ross of Shettleston took the Women's gold last year, and led her club to the team golds, with Jenn Wetton and Josephine Moultrie taking silver and bronze.
Hosts Central AC took the men's race once again last year and they look strong again this year with entries from the likes of Cameron Milne, Alastair Hay, Dale Colley and Michael Wright, to name but four.
Other names we are seeing who could be competitive towards the top end of the men's race would include the likes of Tewolde Mengisteab, Lachlan Oates, Paul Sorrie, Neil Renault, Euan Gillham, Dougie Selman, Grant Sheldon and Iain Reid.
In the women's race, prominent entrants include Nicola Gauld, Lyndsay Morrison, Kate Gallagher, Michelle Sandison, Jenny Bannerman, Sharon Muir, Katie Jones, Halina Rees, Fanni Gyurko and Fiona Brian.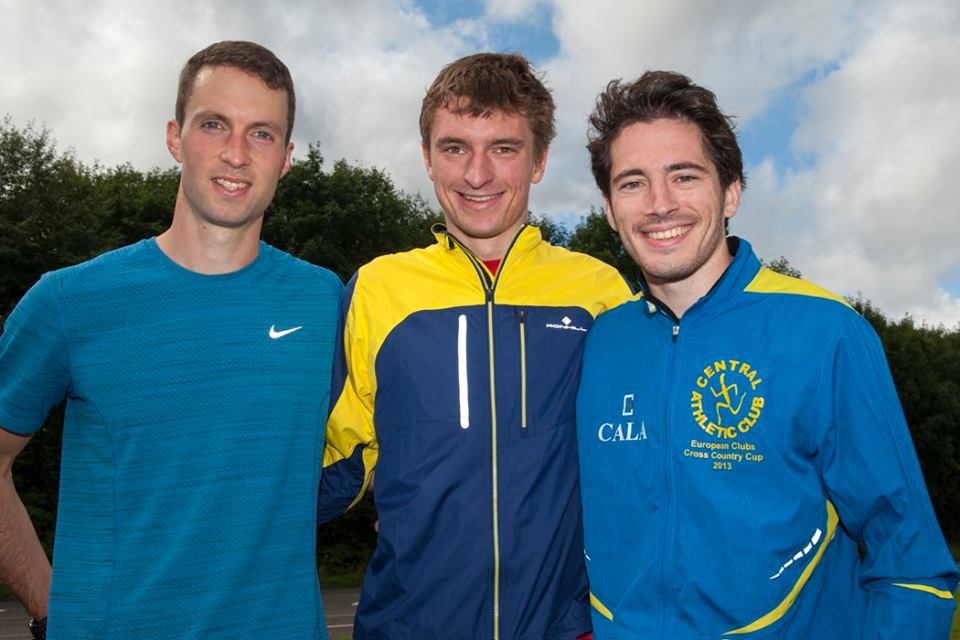 Central AC – have won the Men's team title at Scottish 10K Champs for past three years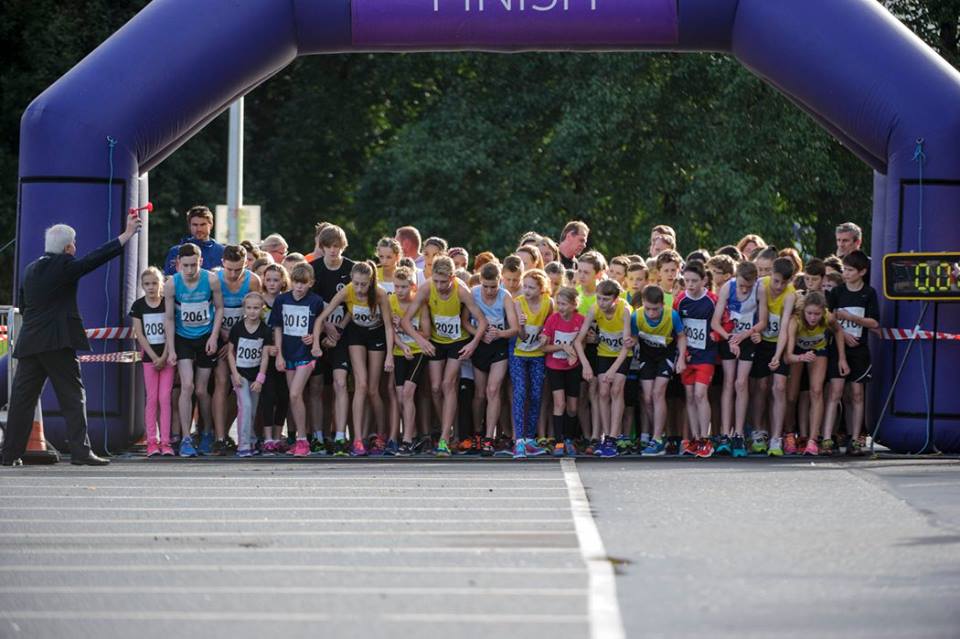 The popular 2K Fun Run starts in 2016
Tags: Central AC, Fionnuala Ross, Kris Jones, Scottish 10K Champs, Stirling