Age Groups Champs – important info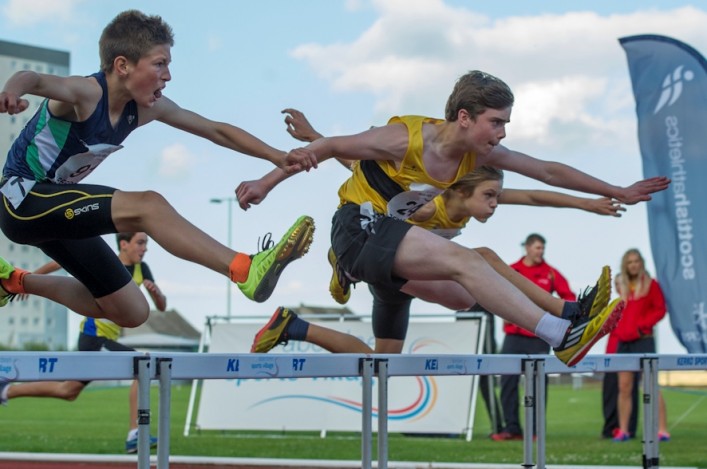 And seven lucky entrants win autographed magazines
The Age Group Championships – #SALAgeGroups for those on Twitter – are at the Aberdeen Sports Village on Saturday and Sunday and we want to thank athletes, coaches, parents and clubs for all the entries received.
With big numbers to be involved, there are a number of important points which everyone headed for Aberdeen should bear in mind.
Declarations: These will be open from 8.15am on Saturday for the U13 and U17 athletes and close at 4.15pm. The desk will open again at 8.15am on Sunday and be open until 4pm for U15 and U20 athletes.
Getting there and parking: Aberdeen Sports Village is the venue, Linksfield Road, Aberdeen. For those of you who use satnav, the postcode is AB24 5RU, There will be limited car parking available at the venue, offered on a first come first served basis.
There is a map on the fixture page (see Athlete Information) which highlights parking areas at the ASV.
Entries: Please note that UKA Rules state that U13 and U15 athletes CANNOT compete in an 800m and 1500m on the same day. Athletes can also only compete in THREE individual events on the same day.
Callroom: Track athletes should be advised that they should report to Callroom for no later than 20 minutes before their scheduled event. For throws and horizontal jumps 40 minutes, high jump 50 minutes and pole vault 60 minutes.
All athletes should be reminded that coaches and/or parents are not permitted in Callroom.
Timetable: Timetables are available online and are sent out along with athlete information. They will also posted at the event. If not enough athletes declare for heats then the event will take place as a final which will go at the timetabled heat time. If semi-finals are not required finals will be contested at semi-final time.
A, B and C Finals: Due to the excellent entry numbers we will be running heats with progression to A, B and in some cases C Finals – in certain events.
Progression to the Finals will be based on times posted in the Heats with the fastest eight going in the A final, next eight in the B Final and next eight in the C final –  if numbers require it. Medals will be awarded to 1st, 2nd & 3rd in the A Final only.
Please check the timetable for your day's events to see if there are A, B and C finals scheduled for your event.
Spectators: All are welcome – it is £3 entry for adults; U16s are free and scottishathletics coaches are free.
*Here are the start-lists for the U13s on Saturday
*Here are the start lists for the U17s on Saturday
*Here are the start-lists for the U15s on Sunday
*Here are the start-lists for the U20s on Sunday
Seven lucky Age Group Champs entrants have won copies of PB magazine signed by a selection of athletics stars. The winners were drawn at random from the entry lists, and are as follows:
Anthony Addison – David Rudisha and Shelly-Ann Fraser-Price
Leanne Findlay – David Rudisha and Shelly-Ann Fraser-Price
Fraser Lipp – David Rudisha
Cameron Richardson – Yohan Blake
Roisin Smith – Yohan Blake
Emily Wilson Pearce – Chris O'Hare, Eilidh Child and Eilish McColgan
Daniel Winning – Chris O'Hare, Eilidh Child and Eilish McColgan
Tags: Aberdeen, Age Group champs