Age Group Champs preview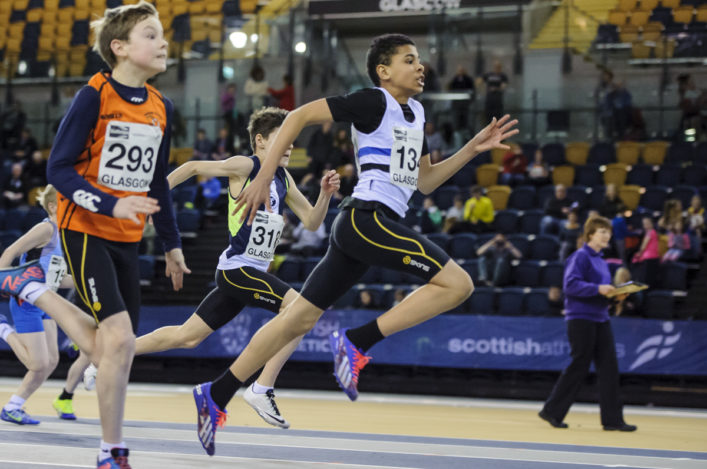 Age Group Champs entries up by 24 percent
Follow the conversation on Twitter #SALAgeGroups
All roads lead to the Emirates Arena this weekend for hundreds of Scotland's younger athletes.
It's an eagerly-awaited weekend of Age Group Champs taking place in Glasgow over both Saturday and Sunday.
And with almost 800 names of the start-lists it should be an exciting and hectic weekend before National medallists are confirmed at the U20, U15 and U13 age brackets for the 2017 Indoor Season.
Start-lists and timetables (Live Results once event begins)
More information on the Event page
On Saturday, the U13s are centre stage from just before 10am through to 5pm with the U15s in action on the Sunday with a similar timetable. The schedule for U20 events is spread over the two days.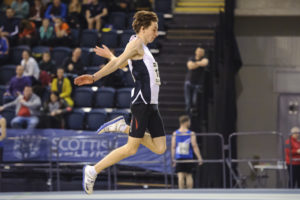 GB and NI age group internationals like Holly McArthur and Alisha Rees are on the list for the U20s and there will be a number of Scotland internationals and National Academy athletes competing, too.
Within the U20 age group, there are also some of our Commonwealth Youth Games contenders like long jumpers Calum Henderson and Alessandro Schenini (pictured above competing at the 2016 Age Groups) as well as Adam Scott, Fraser Angus, Lauren Greig and Bethany McAndrew in other events.
Erin Wallace, who has standards at three distances already for the Bahamas, is listed for the 1500m.
Entry to the event on Saturday and Sunday costs £5 for adults (with programme). Competing athletes and coaches are free as well spectators U16. Programmes cost £2.
Declarations:  Level 3 Concourse:
Friday 10 February: 6pm to 7pm for Saturday Events only
Saturday 11 February:  from 8.30am for Saturday Events only
Saturday 11 February: from 3pm for Sunday Events
Sunday 12th February: from 8.30am for Sunday Events Only
Tags: Age Group champs, Alisha Rees, Commonwealth Youth Games, Emirates Arena, Holly McArthur