Age Groups entries up by 24 percent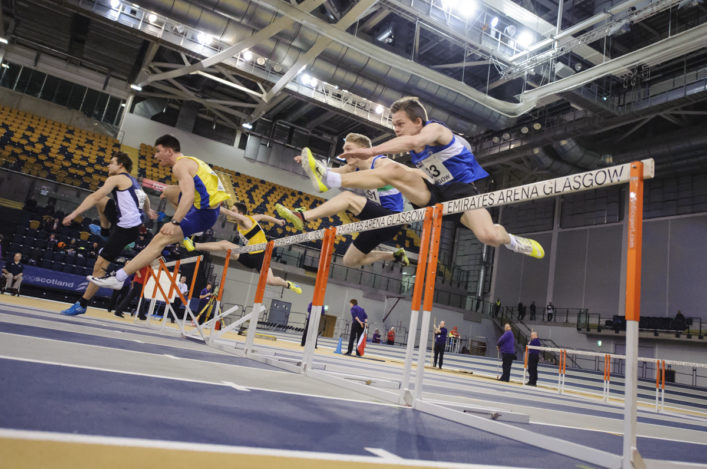 Action from the Age Groups last year (photo by Bobby Gavin)
The Age Group Champs have proved as popular as ever with hundreds of athletes committed to the event on the weekend of February 11/12.
We make it a total of 781 athletes entered across that U20, U15 and U13 age groups for the action at the Emirates Arena on Saturday and Sunday that weekend.
That's a rise of 24 percent on the figure for 2016 for the Age Group Champs in the Indoor Season – up from 630 in those three age brackets 12 months ago.
And the really encouraging number is the rise in the U20 Champs with that entry having risen from 114 athletes in 2016 to well over double that number with 247 this year!
This is good because scottishathletics is firmly committed to trying to win the 'retention' battle with athletes in their late teens often prone to dropping out of the sport.
With 295 entries for the U17s this year, there's definitely some evidence (in terms of National championship entries) that more athletes in those two elder age brackets are remaining committed to competition.
Here are the entry list tallies for the Age Groups from 2016 and this year:
U20 Up from 114 to 247
U15 Down from 323 to 319
U13 Up from 193 to 215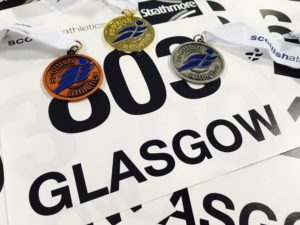 We are absolutely clear that credit for these rises lies with clubs being galvanised to compete – and athletes, coaches and parents taking the step to actually do so. Thanks.
The Indoor Season is now structured in such a way that U20 athletes can compete at the National Open and the Seniors before their own Champs and, similarly, U17s essentially have three opportunities.
Scanning the entry list for the U20s, we make it only around 25 U17s who are stepping up a level on February 11/12, so it definitely does seem the rise is attributable to U20 athletes themselves and that's to be welcomed and encouraged.
Good to see U13s number going up, also, as that's young athletes coming in at the bottom end of the sport – hopefully with experience of the SUPERteams having whetted the appetite.
*Club 4 x 200m Relays, Combined Events and Masters Champs take place at the Emirates on the weekend of March 4/5. The Relays are on March 4 and the Masters compete on the Sunday.
Entries close on February 19.
Enter here for Combined Events
Enter here for Masters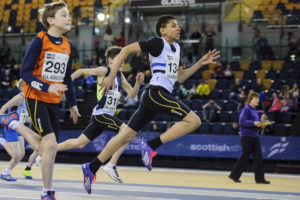 Tags: Age Group champs, Combined Events, Emirates Arena, Mastrers