International ultra running set for Perth as ACP returns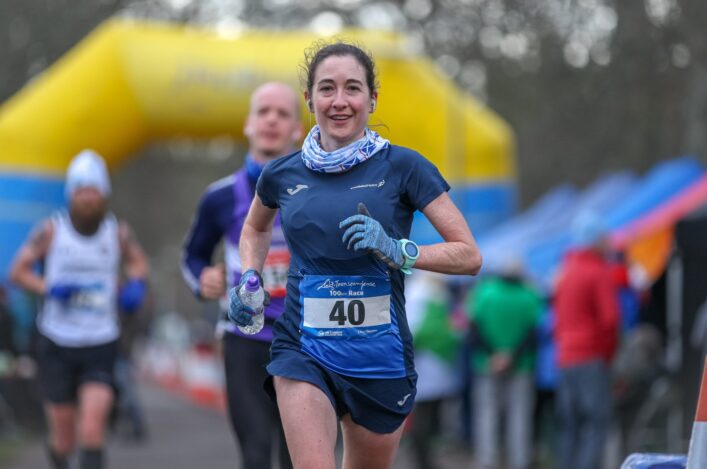 Sophie Mullins on her way to superb PB and victory over 100K in the ACP at Perth in March 2019 (photo by Steve Adam)
International ultra running is returning to Scotland in 2022 with the 100K Home International event, the Anglo Celtic Plate, to be staged in Perth in April.
There is also the chance for open entries at both 100K and 50K for those looking to test themselves at these distances.
The Perth event will happen on Sunday 3 April and the longer distance will feature both the British* and Scottish 100K road championships for 2022. The 50k distance incorporates the Scottish road champs for 2022 at that distance.
As well as featuring some of Britain's leading ultra runners, the event also attracts runners of all standards just keen to challenge themselves over one of the classic ultra distances.
The races, which start at 7am on Sunday April, take place on a traffic-free loop course at the North Inch Park in Perth, on the banks of the River Tay.
The loop has been accurately measured by an IAAF qualified course measurer at 2.381K and offers the perfect opportunity for fast times and PB performances.
Race C0-ordinator Adrian Stott commented: 'The Anglo Celtic Plate venue alternates between the home Nations and Ireland on an annual basis.
'I am delighted the event will be returning to Perth in the Spring and look forward to our own Sri Chinmoy club working with the Scottish Athletics events team and the wider Scottish ultra community to put on another great event.
'Participation in ultra events is still very much on the rise and the ACP held as it is on a loop course at the North Inch in Perth is a superb venue to showcase ultra running.
Entries are coming in already for the open races and available at ENTRY CENTRAL
Recognising the historical quality of performances and the excellent organisation, the event has received Silver Label status from the International Association of Ultrarunners.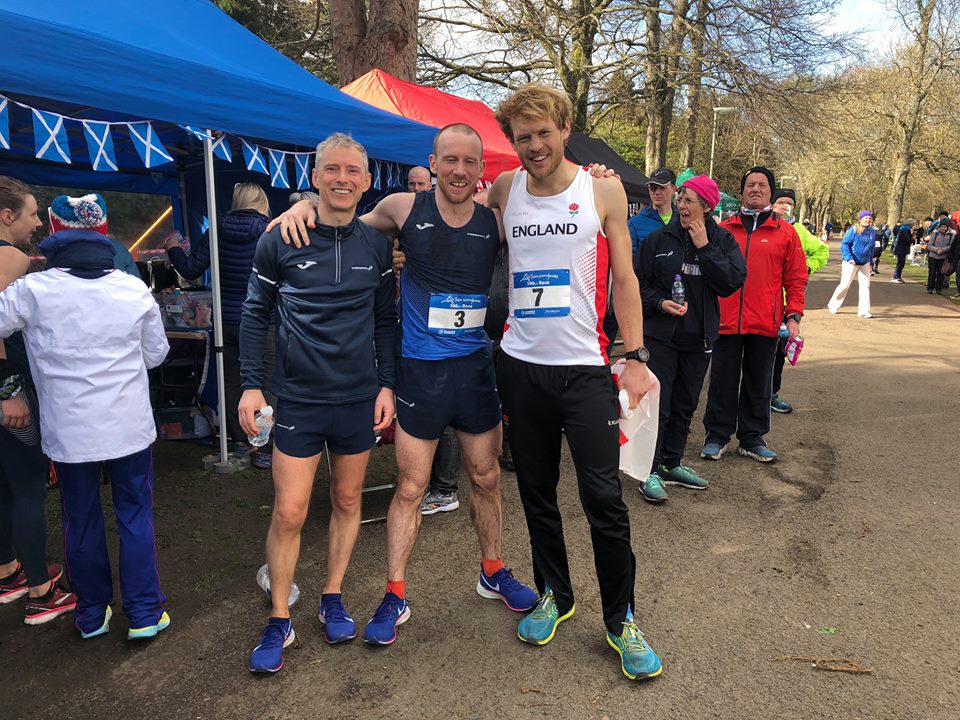 Charlie Harpur is joined by Rob Turner (left) and Kyle Greig at the finish in 2019 (photo by Debbie Martin-Consani)
Tags: Anglo-Celtic Plate, Perth, Ultra running