Blast from the past . . . archive photos from Bobby Gavin from 2010-2012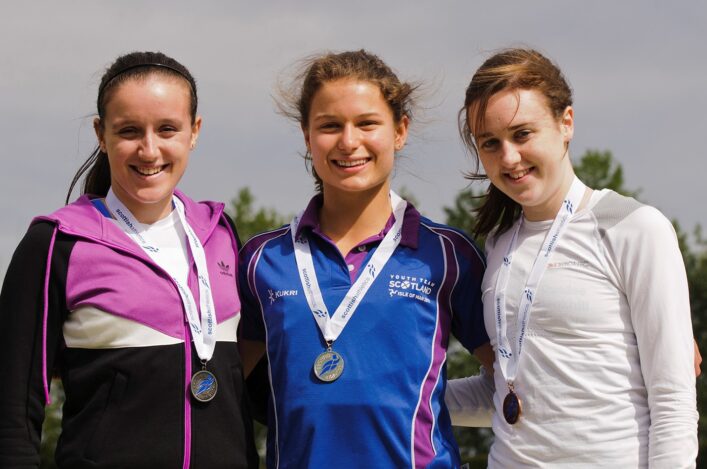 Who says nostalgia isn't what it used to be?
Photographer Bobby Gavin has dipped into his Archives on behalf of scottishathletics this week and he's come up with a series of gems.
Bobby looked first at the period from 2010 to 2012 when he attended athletics events for the first time and started covering them (initially on behalf of Scottish Unis and Colleges Athletics and then – from mid-2012 – for ourselves).
The photos are mainly track and field plus a few from district and national XC from the autumn of 2012.
In looking through his Archives, Bobby has sought to focus athletes still prominent in the sport and there's a lot of fun to be had trying to identify those in each image.
Here are three 'competitions' to help while away some time during lockdown (just for bit of fun):
How many current members of Scottish Athletics staff can you spot? Let's include part-time staff (stadium announcer, for example, plus Officials?
How many current coaches can you spot? 
How many GB and NI international athletes, across any discipline, feature in total in the 43 photos in the album?
View the album on YouTube here and you can leave any answers to the above in the comments on our Facebook page.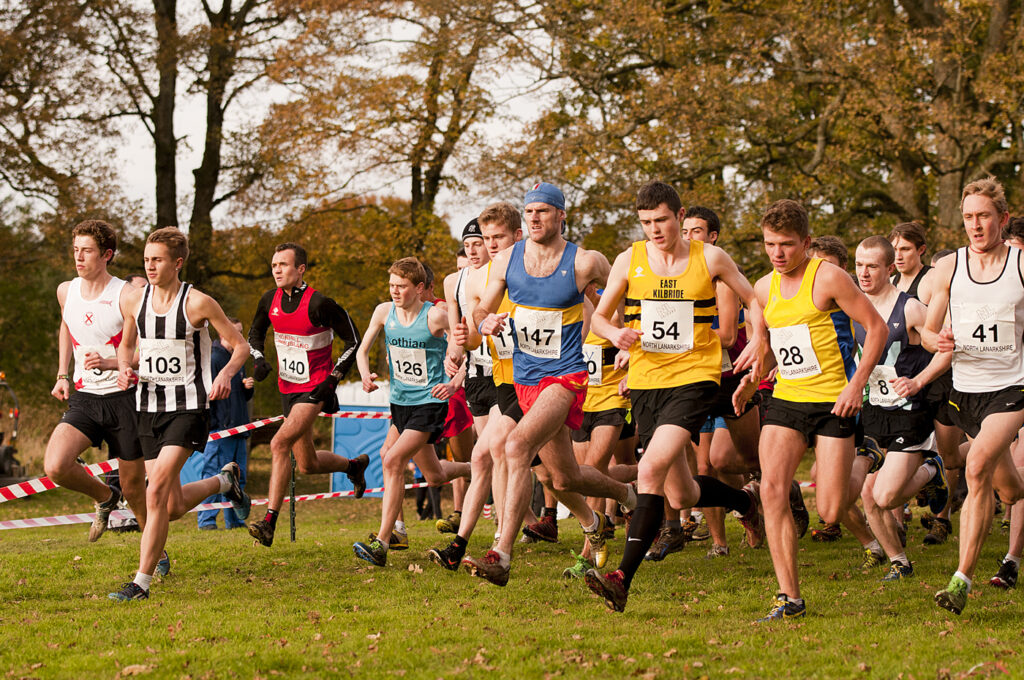 This is the first leg of the National XC Relays at Cumbernauld in October 2012 (photo by Bobby Gavin)
Four of the top six finishers are prominent in this photo – (L-R) Stuart Gibson (Cambuslang Harriers), Paul Sorrie (Shettleston Harriers), Andrew Butchart (Central AC) and Dougie Selman (Corstorphine AAC).
Results online here on Power of 10

Tags: