RJT Indoor Triathlon offers event opportunity for U11s and U13s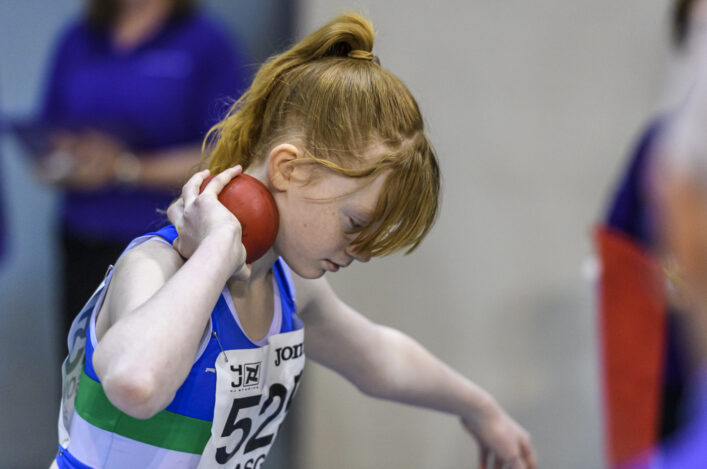 RJT Indoor Triathlon information – Event section page
(Entries to open in late January)
The scottishathletics U12s SUPERteams event is an extremely popular fixture in the annual competition calendar and we know that athletes within this age group are eager to continue competing and training despite current restrictions.
Now, for the 2021 4J Studios Indoor Season,  in a change to the usual SUPERteams format, our Indoor RJT Triathlon event will offer an individual multi-event competition opportunity for athletes aged 9-12.
The event, which is scheduled for Sunday 7 February at the Emirates Arena in Glasgow (entries not yet open), will thus be for U11 and U13 athletes at our clubs.
The age bracket for traditional SUPERteams is currently from 9 on the day of the competition to under 12 on the 31 August of the competition year.
With limited opportunities for athletes in the U13 age group last summer, however, many athletes now in their second year of this age group could lack the competition experience of previous second-year U13s.
For this reason this event will be open to both U11 and U13 athletes in two separate age groups, with a minimum age of 9 on the day.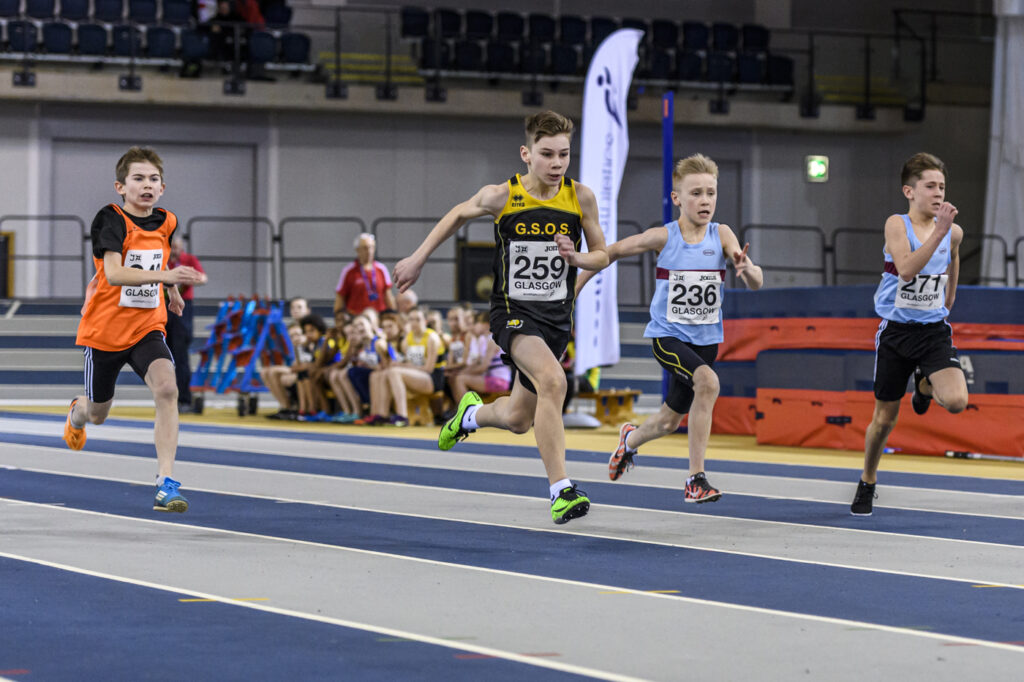 Whilst some U13 athletes will also have the opportunity to compete in the Indoor Open Series, this event caters to athletes new to competing who may require some support in their first athletics event.
It is not expected that the same U13 athletes competing in the Open Series will also compete in the RJT-triathlon: athletes/clubs should choose the competition most-suited to their ability and experience.
All athletes taking part will complete a triathlon made up of one running event, one jumping event and one throwing event (RJT).
Events are as follows 60m or 600m; long jump; shot put.
Points will be awarded based on performance in each of the three events, with the combined points totals determining the male and female winner in each of the U11 and U13 age groups. It is an individual event with no team element.
The event will be held in two sessions, with half of the participants competing in the morning and the other half in the afternoon.
This means that athletes would not be expected to attend for a full day, nor remain in the venue over lunchtime. Each session is timetabled to last three hours (with a warm-up beforehand).
Restrictions in place at the Emirates Arena unfortunately mean that no spectators are permitted to attend this event. However, chaperones will be sought to supervise groups of athletes as they take part in the RJT triathlon.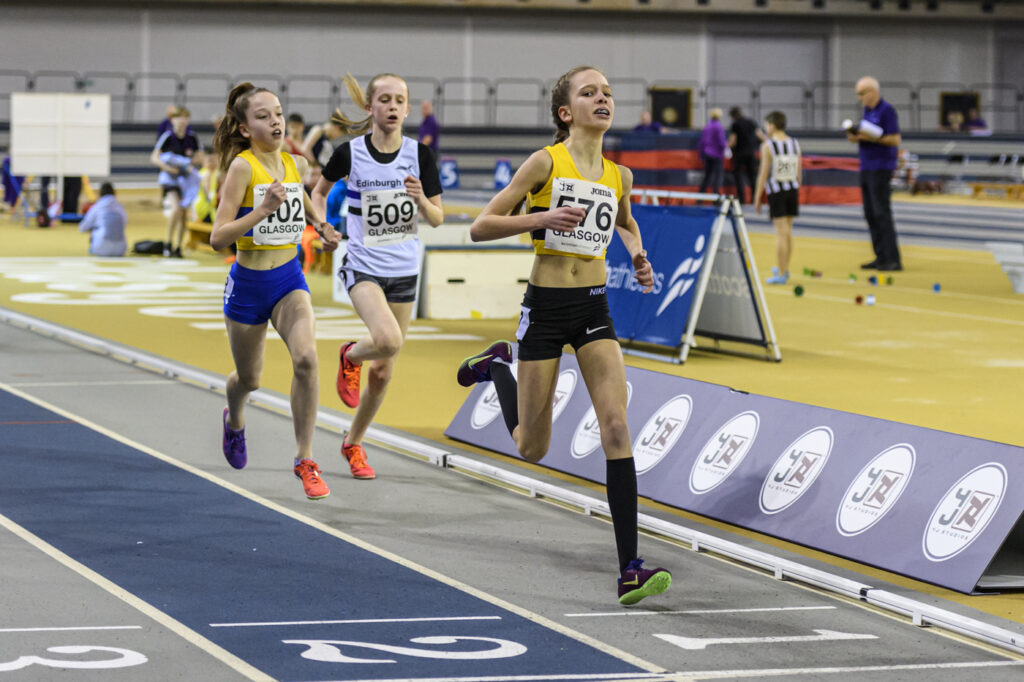 Photos by Bobby Gavin