Enter now for Lindsays Virtual 3k Challenge – with XC qualification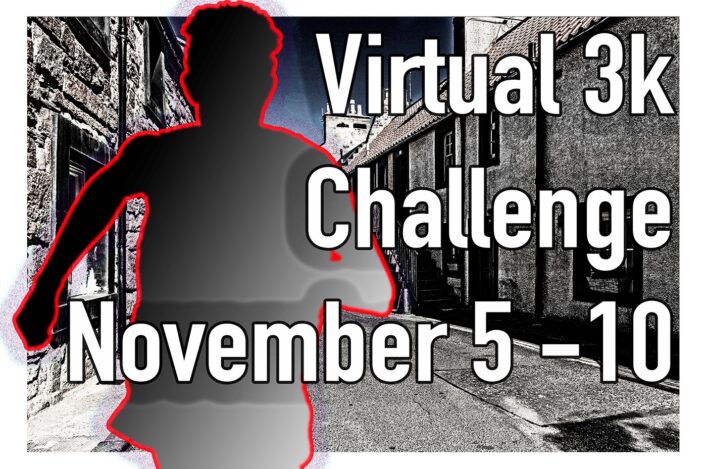 Enter online via our Events section page
Entries have opened for the scottishathletics Lindsays Virtual 3k Challenge – which takes place the weekend after next.
This event offers the 'qualifying route' into the Lindsays National Short Course XC event due to take place on December 5/6 (venue TBC).
A number of places in various age groups have been allocated for the Short Course XC via the Virtual 3k Road Challenge (see more details on the event page).
The competition window for the Lindsays Virtual 3k Challenge is from Thursday 5 November through to 11.59pm on Tuesday 10 November.
Results must be submitted by noon on Wednesday 11 November and a number of rules apply as they did for our previous virtual road challenge events.
For the first time since we introduced virtual events some six months ago, the cost is £2 per runner for scottishathletics members.
This is to help us cover admin costs and we would really appreciate your support on this.
Entries close at midnight on Wednesday 4 November.
Here are more details as follows:
Entry
*Registration is through the scottishathletics online club or individual portal
*Entry is £2 for scottishathletics affiliated members; Club Entries are £2 per athlete. Open to scottishathletics members only
*Entry is open to athletes in the U11, U13, U15, U17, U20, Senior and Masters age groups.
*Age groups are based on the current 2020-21 Cross Country competition year.
*It's 1k for U11 athletes and 1.5k for the U13s.
Results
*Performances should be submitted online to scottishathletics by the athlete taking part and state time elapsed.
*Athletes in the U15 age group and above are expected to provide a Garmin/Strava link to their run as proof of their performance. Athletes in the U11 and U13 age groups do not need to provide this.
*Athletes must make their runs PUBLIC on their Garmin/Strava profile to allow results scrutiny.
*Performances submitted that do not comply with the rules set out will be marked as non-scoring in the final results and will not be eligible as qualifying performances.
Short Course Qualification
*This virtual challenge will act as a qualifying event for athletes U15 and over to have the opportunity to enter the Lindsays National Short Course XC on December 5/6.
*For U11 and U13 athletes, this virtual event provides a competition opportunity only as these age groups do not compete in the Short Course Championships in usual years.
More details on the Short Course Qualification on the Events section page