Sending our sympathy: John McKinlay (Troon Tortoises); Jen Jackson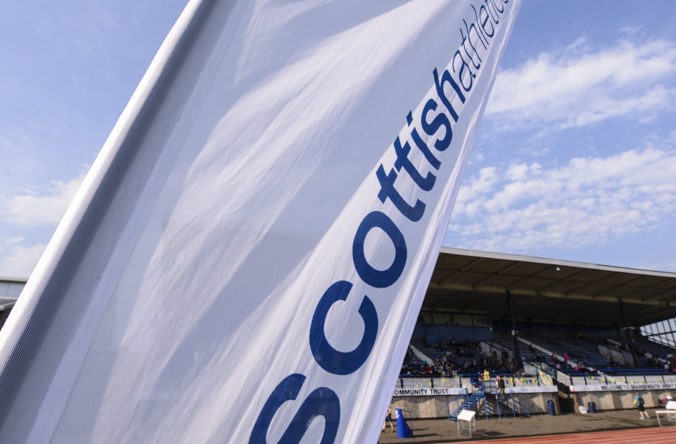 It is with deep sadness and regret, we wish to announce the passing of a Troon Tortoises legend, John McKinlay.
John was one of the founding members of Troon Tortoises, secretary for 33 years and lately Honorary Member.
Without John and his tireless work, the Troon Tortoises 10k, from inception in 1985, would not have grown in reputation to now having 1400 runners and being a sell-out event year after year.
John was a keen and excellent runner. His first marathon was at Inverclyde, his furthest away was 'The Seven Sisters' in Eastbourne. 
He once ran the Benbecula marathon and London marathon within 24 hours of each other. He won the Benbecula marathon the following year. John's fastest marathon time was 2.47 in Glasgow.
He ran his 70th marathon on his 70th birthday in London, quite an amazing achievement.
He is survived by his wife Margaret, his children Morris, Kirsty and Martin and his grand-daughters Toni, Eilidh and Maisie. He will be greatly missed by all his family, friends and fellow runners both past and present.
John's funeral will take place on Friday 30 October. The cortege will leave 6 Solway Place, Troon, around 11am. 
Due to present restrictions, if you wish to pay respects, please meet in Solway Place or Deveron Road to pay respects to this local running legend.
All at scottishathletics send our condolences to John's family and many friends across the sport.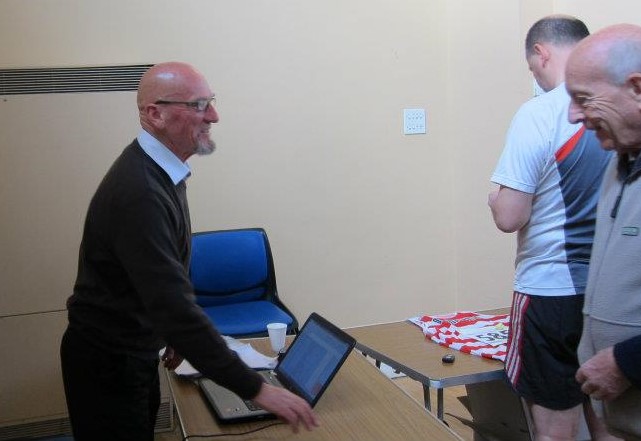 John pictured via the club's Facebook page – a familiar face at event declarations for the likes of the Troon 10k
+++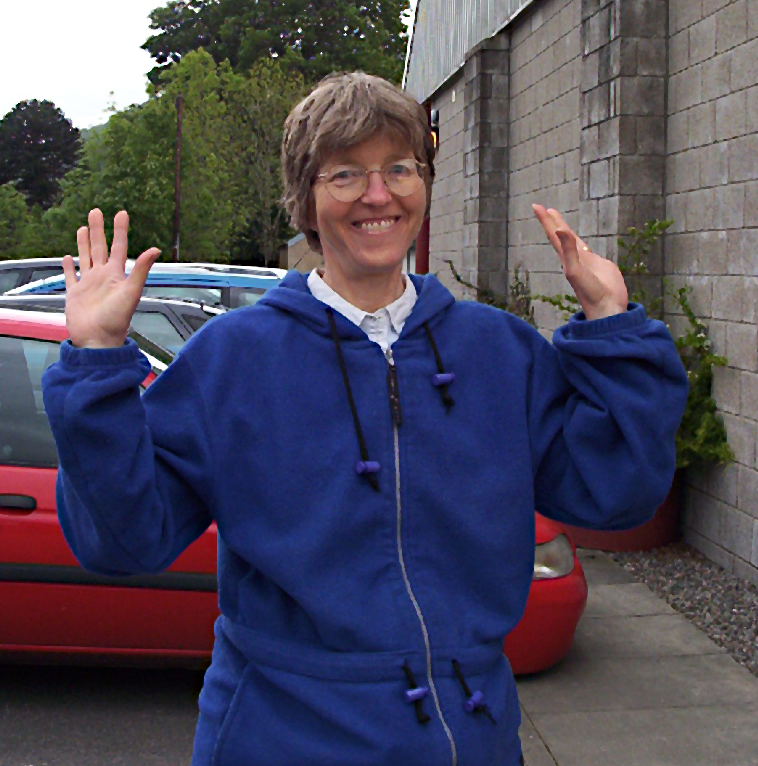 Jen pictured at the Skye Half Marathon around 2008 – an event that was a regular for the Jackson family. Naturally, Jen and Alex did the results while they were there .  . .
We are very sad to also report that Jen Jackson, wife of well-known cross country administrator Alex, has passed away.
Alex was recognised for his vast contribution to athletics in Scotland with the award of the MBE in 2018.
And, as is often the case in our sport, behind that vast contribution from a volunteer was another vast contribution – by Jen, his wife for 40 years.
We understand that for many years Jen was heavily involved in sorting through race entries for key cross country fixtures on the athletics calendar, taking the time to process quite literally thousands upon thousands of written entries, often received through the post, for the likes of East League and National XC events.
It is this kind of support within families which makes the sport happen.
'Jen and and her children son Peter and Heather were a constant at cross country championships taking entries and producing the best results service I have seen anywhere,' said our President, Ron Morrison.
'In recognition of this the whole family were presented with the Tom Stillie Sword for services to Scottish Athletics in 2003.
'Jen also had a key role in the World XC Champs in Edinburgh in 2008 when she worked in the Call Room.'
A private funeral will be held on Wednesday (28 October) at 11.30am and the family have asked those of you who know them to think of Jen at that time.
Here's a few ideas to help (from Jen's daughter Heather):
*Listen to a few songs/pieces that she liked (and bring together some of her interests):
The Archers theme tune; The Wimbledon theme tune; Blaydon Races (to represent my mum's Geordie roots); Chariots of Fire; Loch Lomond by Runrig
*Go for a walk or run
*Have a drink of red grape juice
*Have a bowl of fruit salad
*Plant some spring bulbs
All at scottishathletics send our deepest condolences and support at this time to Alex, Peter and Heather.
Tags: Alex Jackson, Jen Jackson, John McKinlay, Troon Tortoises