'Wins and fast times in 2020 helped restore my confidence' – Laura Muir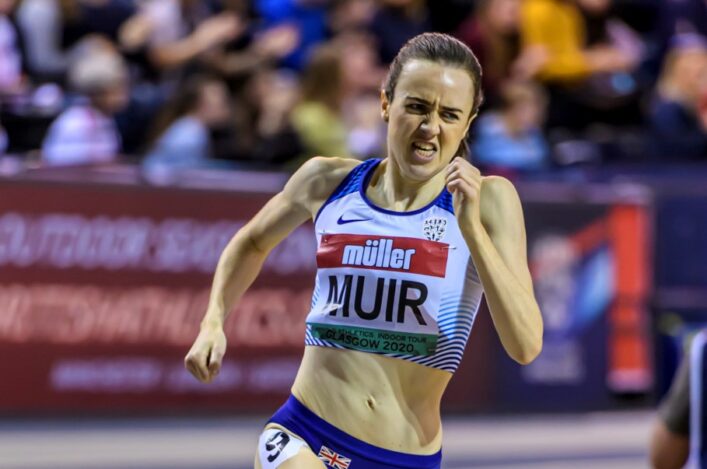 Game face . . . Bobby Gavin brilliantly captures the effort, the determination, the power as Laura competes at the Muller GP in Glasgow back in February
'We're very lucky to have Laura, Jemma and Jake' – Stephen Maguire
Laura Muir has revealed how a short 2020 season helped rebuild her confidence after an injury-affected previous year.
The five-times European champion was jointly named 4J Studios Performer of the Year alongside Jemma Reekie and Jake Wightman in our YouTube awards show last Saturday night.
And, in the first of a series of video interviews with the talented and hard-working trio, Muir candidly revealed that that three victories and fast times over 1500m this year was the perfect tonic after a troubled second-half of 2019 and then the postponement of the Olympics.
Laura will end the year with a World Lead for her event following a 3:57.40 run in Berlin and also won in Stockholm and Chrozow.
'It was a really big confidence booster to get those 1500m wins and the times I ran,' she told us.
'A lot of 2019 was disrupted with injury issues and a difficult countdown to Doha. I missed a lot of racing that summer and there wasn't really the consistency you want in training and
'So to come out this season, a wee bit belatedly too, and perform well is a boost. To get three 1500m runs and all be sub four minutes and all victories then I was thinking 'Yeah, that's better'.
'To get into a rhythm of running that fast and at that pace in racing was a real positive for me to take into next year.
'It has helped my confidence a lot. I lost quite a bit of confidence last year with injury and even though I performed well in Doha at the back end of the season, it was hard. So I think now that 2020 has been really helpful to me in that sense.'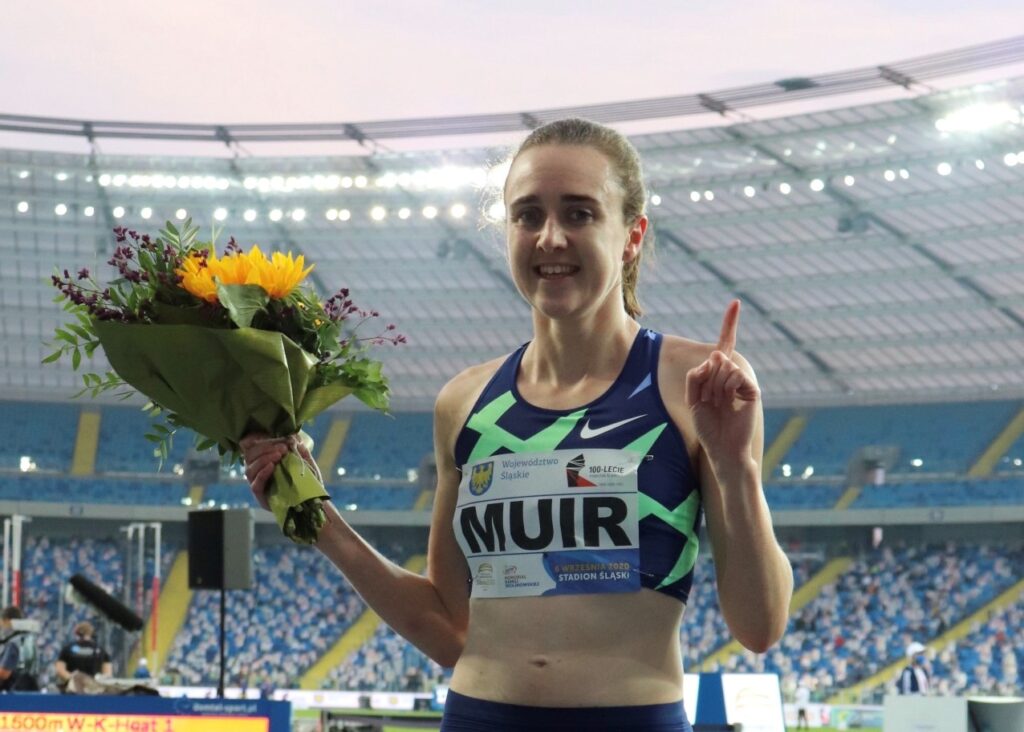 Laura pictured after her win in Chorzow, Poland (photo by James Rhodes)
Laura has won our Athlete of the Year award three times in the past outright – 2018, 2016 and 2015 – but was more than happy with the shared decision.
'Watching the Awards – which I thought you all did a great job with, by the way – I honestly could not call it,' she revealed.
'I couldn't see how it would go. I think some years you have a pretty good idea of who might be the outstanding contender for Athlete of the Year. You get a feeling in advance.
'So I was watching it and thinking it might be Jemma or it might be Jake so then when it was announced as 'jointly . . . '  I just thought 'that's a really nice and fair decision.
'I feel the three of us performed so well but in different ways. Whether it was 800m or 1500m or both distances, there were some great performances and it is good to share it with two athletes who worked really hard this year.'
Stephen Maguire, our Director of Coaching and Performance, told us in an earlier video interview that he felt Laura looked more carefree when competing this year.
'Was I running without a worry in the world? I guess in some senses yes and in some senses no,' she said, when asked about Stephen's comment.
'There was no major championships so you didn't have the pressure of having to peak at a certain time. You could run, experiment with a few races, and see how it went.
'At the same time, there's been an awful lot going on in the rest of the world in 2020 and I think everyone has been affected by that in whatever way.
'There was a lot of stress around events being cancelled and postponed. But it was nice to run at times without any real expectation around each event.
It was hard because I had set everything (in my life) on hold really to focus on Olympics this year. My whole life was revolving around that goal, to be honest. I had no other plans.
'When that went there was that sinking feeling of 'Oh no, what now?'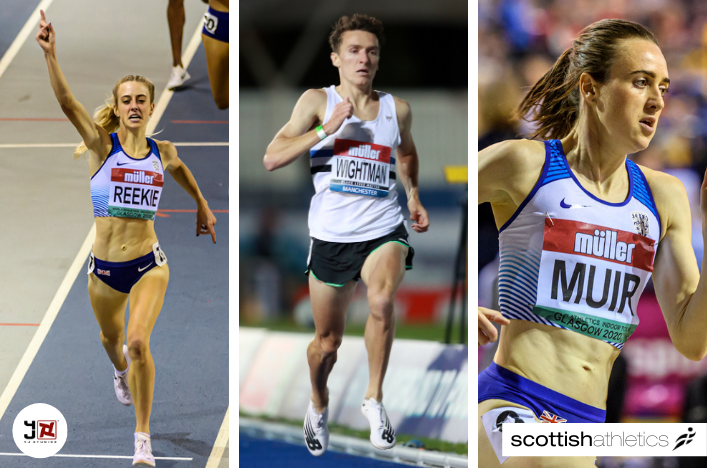 'Then we had the Europeans still on just for a while and then they were cancelled, not even postponed.
'It was gutting because the Olympics only come around once every four years and it was something I was really looking to perform well at.
'At the same time, around March time I could see the way Covid-19 was developing around the world and I wasn't going to be surprised by a postponement.
'I'm just glad it wasn't cancelled but was put back to next year. Hopefully it can go ahead in 2021 as is now planned.'
Tags: 4J Studios Annual Awards, 4J Studios Performer of the Year, Jake Wightman, Jemma Reekie, Laura Muir