#4Jawards: Laura, Jemma and Jake share our Performer of Year title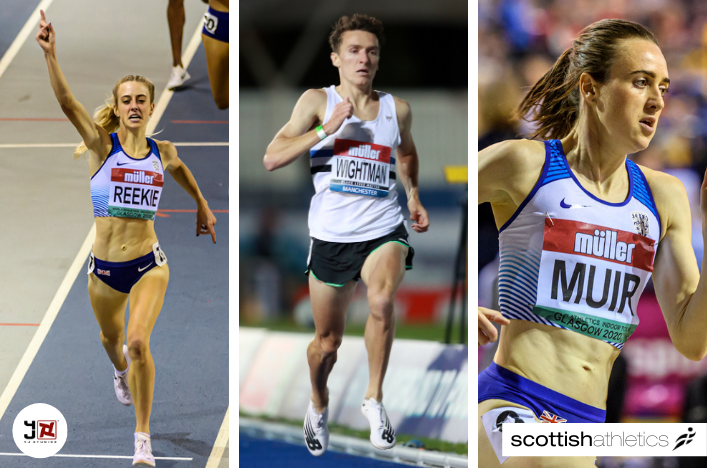 WATCH: the full 4J Studios Annual Awards broadcast
A trio of top Scottish athletes have shared the ultimate individual accolade by landing our 4J Studios Performer of the Year title.
The unprecedented joint award for Laura Muir, Jemma Reekie and Jake Wightman reflects on world class performances all three over the past few months.
And, in a very different year from usual for obvious reasons, it was felt a tied outcome was the most suitable verdict when assessing the contenders.
Eight athletes in all were short-listed this year and, as it transpired, the three winners were middle distances runners Laura, Jemma and Jake.
Scottish, British and British U23 Records fell in their wake and there were a host of World Lead and Meeting Record performances, too, despite the limited opportunities of a short season.
Inverness Harriers athlete Megan Keith was crowned as our U20 Performer of the Year for some excellent cross country performances with Anna Hedley of Fife AC taking the U17 award.
Ultra runner Joasia Zakrzewski had been among those eight names short-listed for the main award and was recognised as our Masters Athlete of the Year for 2020 after breaking a series of track records while in Australia. Joasia previously won the Masters title in 2015.
Andy Young, who coaches Laura Muir and Jemma Reekie, was named our Performance Coach of the Year after being short-listed with Geoff Wightman.
All at scottishathletics send our congratulations to our athletes winners and their coaches on their success as well as Andy in the Performance Coach of the Year category.
All our winners in various categorieshttps://www.youtube.com/watch?v=O4VxTvNZcRE&feature=youtu.be&t=175
+++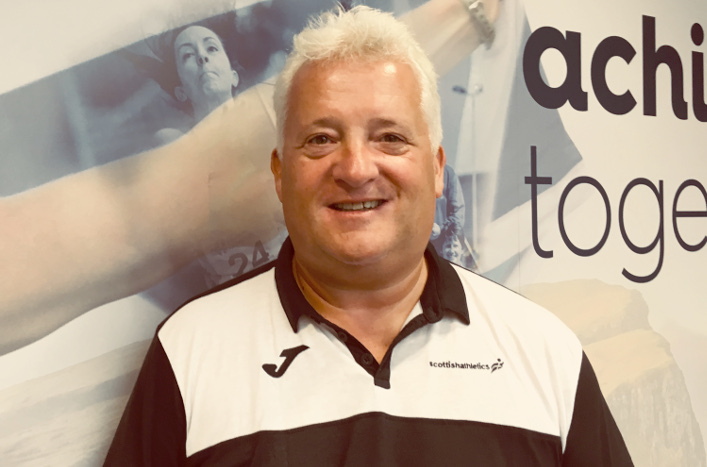 Stephen Maguire, Director of Performance and Coaching
'I'd like to congratulate all our athlete winners in the 4J Studios Annual Awards and their coaches,' said Stephen Maguire.
'It has been a strange year, of course, and a tough year for so many people in our sport. But we still witnessed Scottish athletes starring on the global stage and the level of some of the performances really was remarkable.
'In the end, after a lot of discussions, our Awards Selection Panel felt they simply could not split the achievements of Laura, Jemma and Jake. It was felt that a joint award was the most suitable and fitting outcome and I'm hoping not too many people will disagree with that.
'There is always a matter of opinion at play when you try and assess performances up against other performances; who was in the event, what were the conditions like; was it a championship or a paced race and so on.
'But the bottom line is that these three athletes delivered real quality despite long periods without competition.
'Jemma had a very fine indoor season even before excellent performances in the summer; Laura went sub four minutes for the 1500m on three occasions and has the World Lead; Jake's Scottish Record for the 1500m took our men's under three minutes 30 for the first time and went No 2 on a stellar British all-time list.
'So they all had very strong claims indeed and that's why we couldn't separate them in the photo-finish!'
Short-lists for Performer of Year and Performance Coach of Year awards
4J Studios Performer of the Year:
 Laura Muir, Jemma Reekie, Jake Wightman
U20 Performer of the Year:
Megan Keith (Inverness Harriers)
U17 Performer of the Year:
Anna Hedley (Fife AC)
Masters Performer of the Year:
Joasia Zakrzewski

Tags: 4J Studios Annual Awards, Jake Wightman, Jemma Reekie, Laura Muir, Stephen Maguire