Jamie 28:48 for second at Podium 10k and Mhairi fourth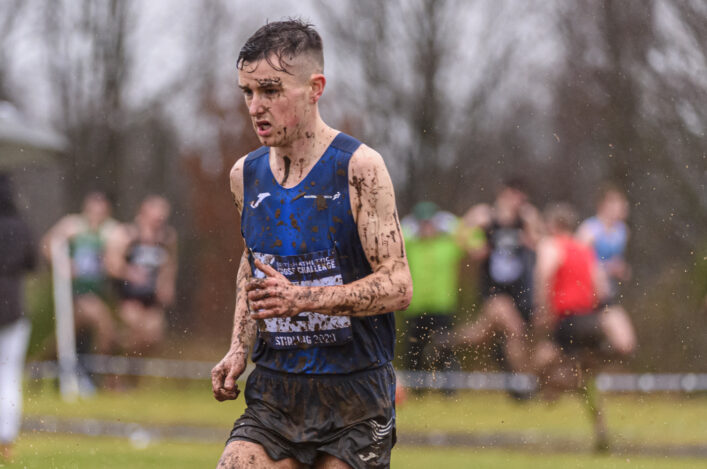 Jamie Crowe in action the Home Countries XC at Stirling back in January (photo by Bobby Gavin)
Jamie Crowe clocked a 4:06 mile time on the track in Stirling on Friday night at the Monument Mile Classic.
And some 24 hours later he followed that with the best performance of his career so far on the road to take second place in the Podium 10k race in Lancashire.
Jamie finished in second place in 28:48 and only two seconds behind race winner Emile Cairess.
It's a performance which ranks the Central AC athlete, the National XC champion in 2020, fifth in the Scottish all-time list for men's 10k on the road.
Kris Jones of Dundee Hawkhill was fifth in 29:20 and there was a top ten place for Freddie Carcas of Edinburgh AC at 30:12 with Max Milarvie of VP Glasgow not far behind at 30:30.
In fact, there were a number of Scots running sub 32 minutes including the likes of Dougie Selman, Fraser Stewart and Mike Deason.
National XC champion Mhairi Maclennan had a good run to finish fourth in the Women's race in 34:57. Shettleston's Avril Mason clocked 36:05.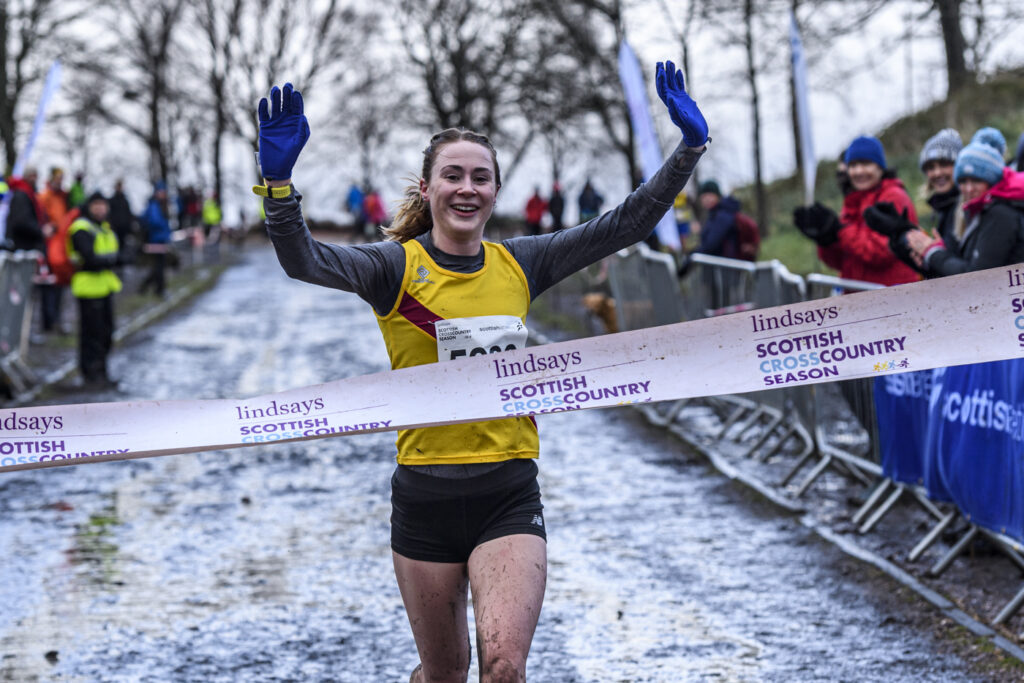 Mhairi Maclennan wins the Lindsays National XC at Falkirk in February (photo by Bobby Gavin)
Tags: Jamie Crowe, Mhairi Maclennan, Podium 10k