'I kept updating my Whereabouts System while in hospital' – Eilidh Doyle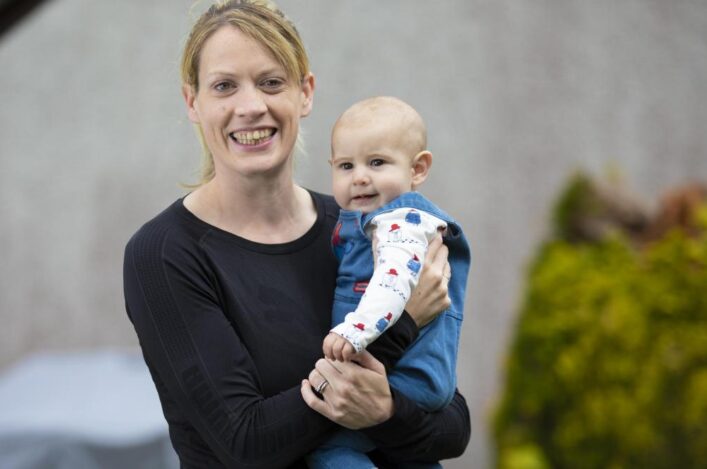 Eilidh Doyle and Campbell . . . photo courtesy of the Times (James Glossop)
Fair Play: the Women in Sport podcast from BBC Scotland
Eilidh Doyle has revealed how she made sure she had updated her anti-doping Whereabouts System in the last couple of days before becoming a mother for the first time.
The double Olympian and multiple major championship medallist gave birth to Campbell back in January.
Eilidh was in hospital for four days at the time and, speaking about her views on testing and doping bans, explained how she made it a priority to fulfil her obligations to UK Anti-Dpoing procedures.
Top athletes are required to regularly update their 'Whereabouts System' to state where they may be at any time for a random test.
'I have been on the drugs whereabouts system for 11 years and I have never missed a test,' Eilidh told BBC Scotland's Heather Dewar for the Fair Play podcast.
'Now I understand that it is easy to miss a test – things can happen and things can change at the last minute.
'But as an athlete it is your responsibility to make sure that whatever happens you are where you are meant to be (according to your whereabouts).'
The issue has been in sharp focus recently, of course, with top American sprinter Christian Coleman facing a ban after being provisionally suspended last month for missing three tests.
Seb Coe then underlined the importance of the Whereabouts System as he insisted 'it's not that complicated'.
Christian Coleman provisionally suspended after three missed tests
Seb Coe – Whereabouts System is 'not that complicated'
'I was giving birth and I was in the hospital for four days because I was being induced and I did not know when that would happen,' explained Eilidh.
'So I was constantly updating my whereabouts because they could have come to drug test me that day. And I would be at the hospital (not at home).
'For me, a lot of athletes work very, very hard to make sure our reputation isn't tarnished and to make sure that our sport is credible. And then there are some who don't care enough about it to do that.
I think it has to come from the very top and the deterrent has to be big enough so that, if, say, there are athletes on the verge of being a cheat then the deterrent is big enough to say to them 'no, if you get caught then what you lose is far too big a risk to take' and I kind of believe in lifetime bans.
'If you take a performance enhancing drug then that's it and you are banned from your sport because it needs to be hard-hitting and with strong credibility.
'We need someone thinking about cheating to definitely don't because I love my sport – I love it as an athlete and I love it as a fan. But when people see an amazing performance they just assume someone is cheating and that is really sad.'
Also in the podcast, Eilidh spoke about making the 400m Hurdles at the Olympics next year a target after initially only setting her sights (for this year's Olympics) on the 4x400m Relay.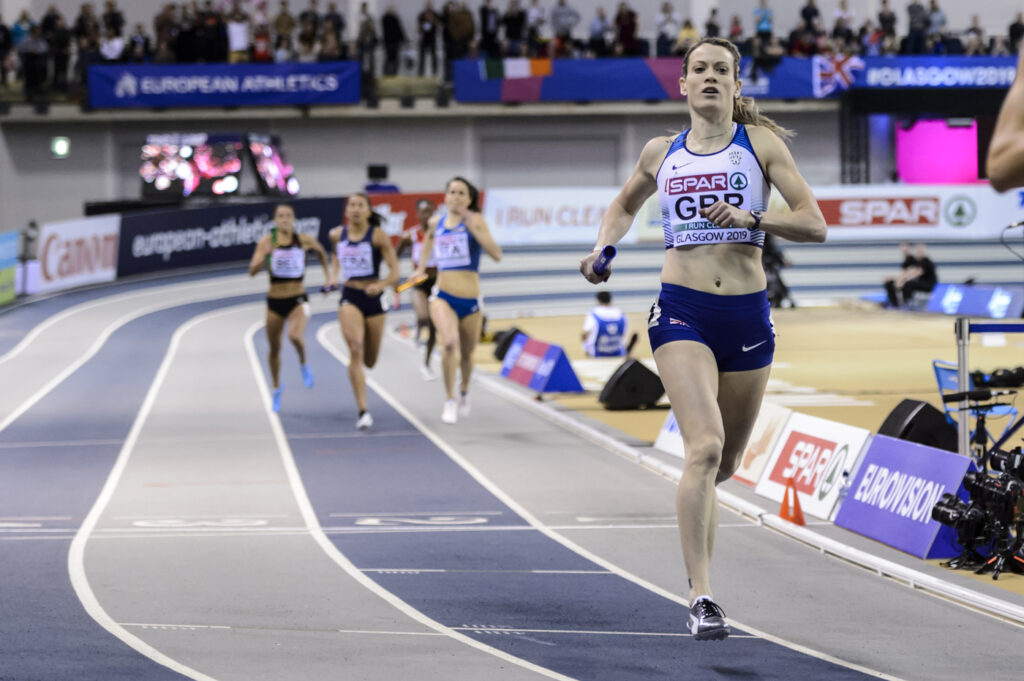 Photo by Bobby Gavin 
WANT TO READ MORE?
Moscow 2013 silver medal? Better late than never
Tokyo delay helps my Olympic hat-trick hopes

Tags: Anti-Doping, Christian Coleman, Eilidh Doyle, Seb Coe