Josh wins 1000m; Mile waiting list; Eilidh hurdles target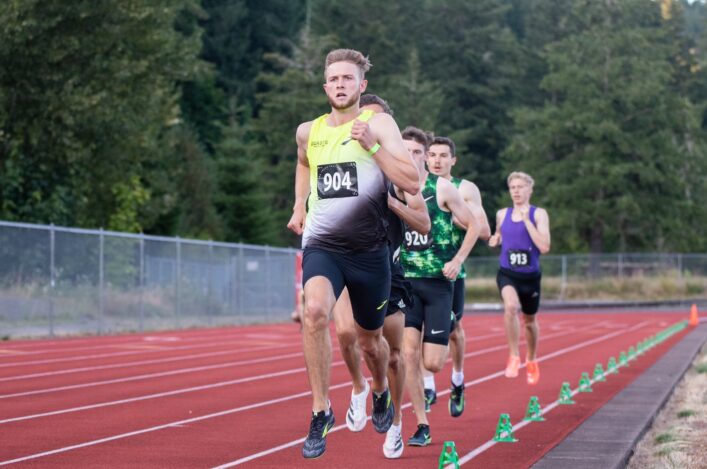 Photo via Twitter
It has been good to see track and field returning in various forms around the world over the past couple of weeks.
And GB international Josh Kerr made his return to in the United States.
Josh won his 1000m race in Portland, Oregon, in a time of 2.17 and looked strong with a performance which bodes well for what, of course, will now be a short 2020 season.
+++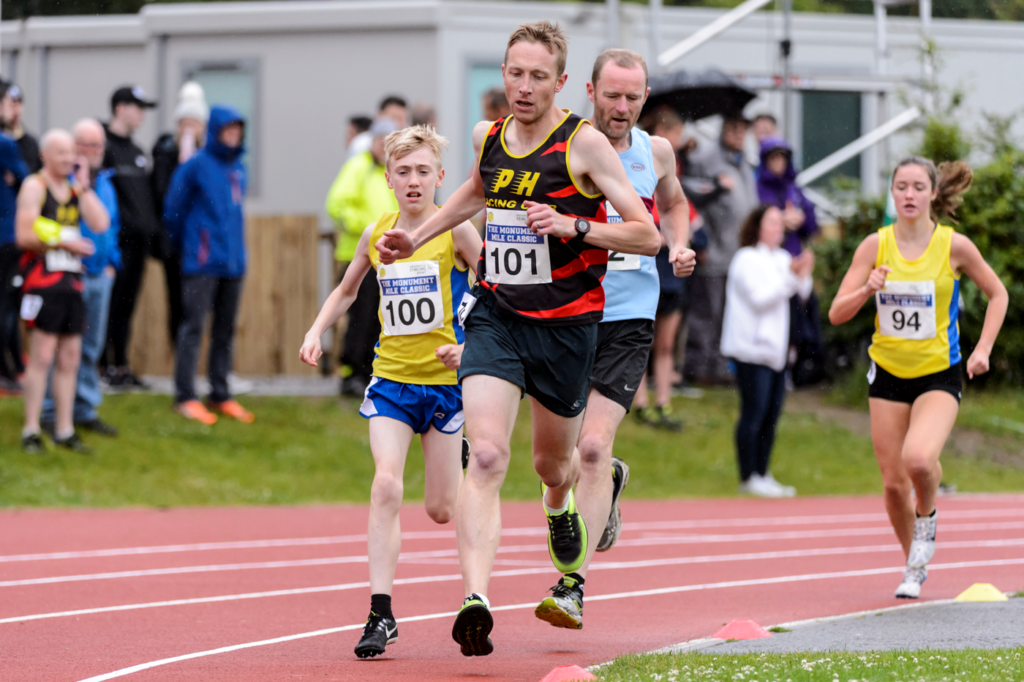 Action from the 2019 Monument Mile Classic at Stirling (photo by Bobby Gavin)
All 220 places have now gone for the rescheduled Monument Mile Classic event organised by Central AC for Friday 18 September.
However, you can join the waiting list to try and run that evening in Stirling.
'We're delighted with the response from the endurance community in Scotland to the Monument Mile Classic,' said Race Director, Michael Wright.
'With a host of male athletes with 1500m PBs in the 3:30s and 3:40s, we consider we have assembled perhaps one of the strongest male middle distance fields on Scottish soil in recent years.'
To apply to join the waiting list see the Entrycentral website.
+++
Eilidh Doyle says the Tokyo Olympics being pushed back a year may give her the chance to win selection for the 400m hurdles.
The Scottish National Record holder in the hurdles event had targeted being part of Great Britain's 4x400m relay team this summer as she worked her way back to fitness after giving birth to son Campbell in January.
But the postponement until July 2021 has prompted a 'rethink' by Eilidh and husband/coach Brian.
'It was virtually impossible to be competitive over hurdles for 2020,' Eilidh told BBC Scotland.
'Now that the Olympics have been postponed, it gives me a lot more time. Maybe I can come back and be a part of the 400m hurdles, which is the event I love.
'It's about being able to take all the positives from what has been a pretty horrendous time for a lot of people.'
+++
Tags: Central AC, Eilidh Doyle, Josh Kerr, Michael Wright, Monument Mile, Monument Mile Classic