'Tireless volunteers are fabric of athletics in Scotland' – Colin Hutchison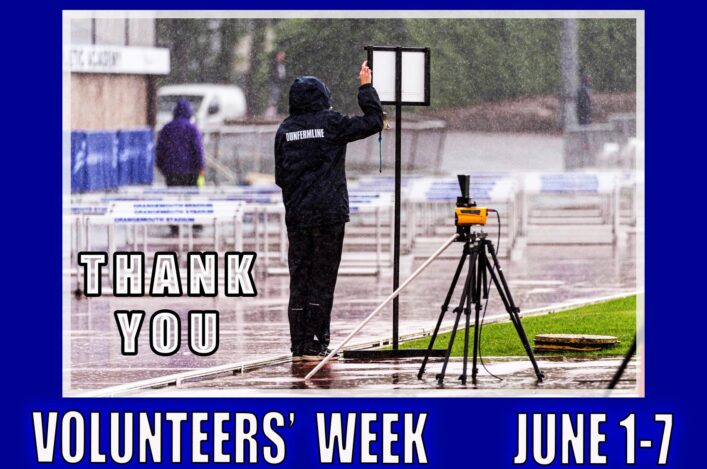 Image created by Bobby Gavin
Officials Catch-up on Saturday (June 6)
It's Volunteers' Week across British sport for the next six days – and there's only one certainty on this issue when it comes to athletics in Scotland: without volunteers, it wouldn't happen!
We're conscious of saying that quite often and make no apologies for that.
The fabric of athletics is centred on volunteer Officials for events; volunteer coaches guiding the pathway for athletes; volunteer helpers leading their clubs and helping to grow the sport.
There are countless examples of this across the scene in Scotland and, this week, we simply say: Thank You!
Even in the current coronavirus crisis – even more so, arguably – we at the governing body are seeing huge contributions from volunteers within clubs stepping up to make athletics at home happen, staying connected with members, getting involved in organising our Virtual Challenges at local level.
'We appreciate and try to recognise the great work from the army of volunteers in our sport throughout the year,' said Colin Hutchison, our Head of Development.
'However, this week provides an opportune moment to highlight the importance of the work these volunteers do for athletics in Scotland.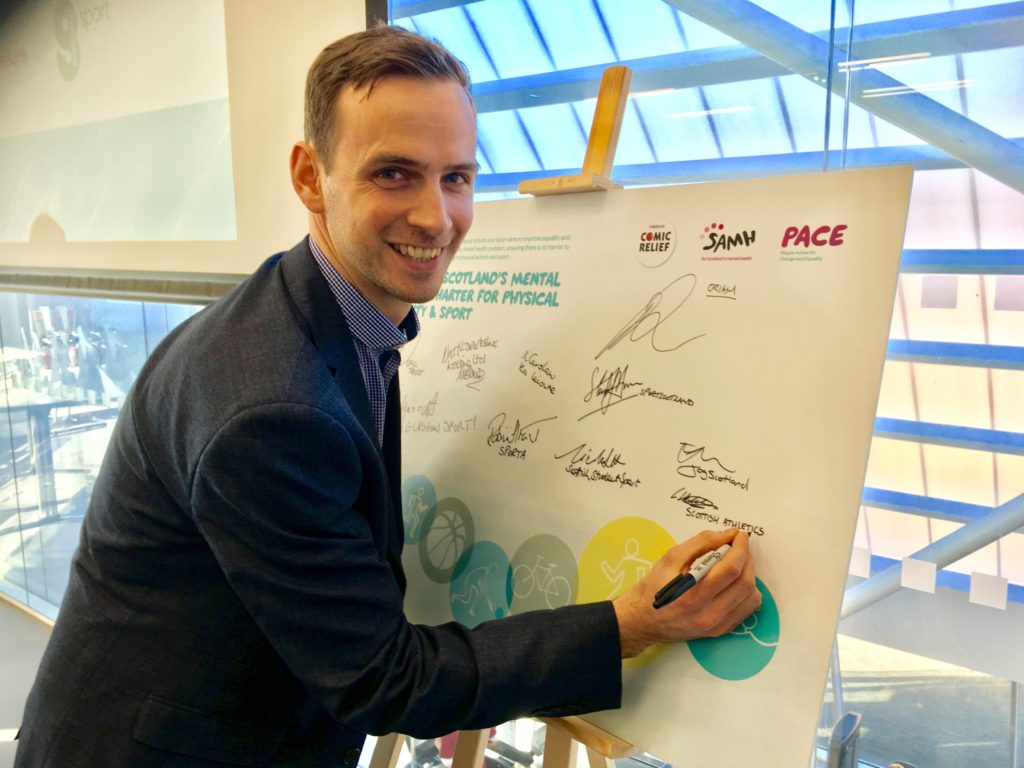 Colin Hutchison – 'the hours of dedicated work given to the sport by volunteers really is incredible' 
'From the administrators that oversee the governance in clubs, to the coaches and parents supporting the development of young people in the sport, and the officials and event organisers who without them we would have no competitions, the hours of dedicated work given to the sport by volunteers really is incredible.
'Our last 'impact of athletics in Scotland' report in 2019 placed the value of volunteering at £8.6m per year. That is an astonishing figure and demonstrates the importance of volunteering to the future of the sport at a national and local level.
'We would like to give a special mention at this stage to all the volunteers that have kept athletics in Scotland alive during the current Covid-19 crisis.
'The work being done by clubs and coaches to continue engaging with their athletes through lockdown has been inspiring.
'In addition, we would like to thank all the parents that have supported their children to keep active and particularly those that have bought into the virtual SUPERteams event which has proven to be a great success.
'In the background, we have also had a team of Officials supporting our staff to scrutinise results from our virtual events.
'All these people combined have put in an incredible amount of effort during this period and we would like to say a massive thank you to all of you who support athletics in Scotland as a volunteer. Without you it wouldn't be possible!'

Want to Read More?
Edinburgh AC coach Alex Macewen is one of our best-known volunteers
'Volunteer led and professionally managed' – Ron Morrison
Tags: Colin Hutchison, Ron Morrison, volunteers