Arnold's Archive – revealing the oldest clubs in Scotland!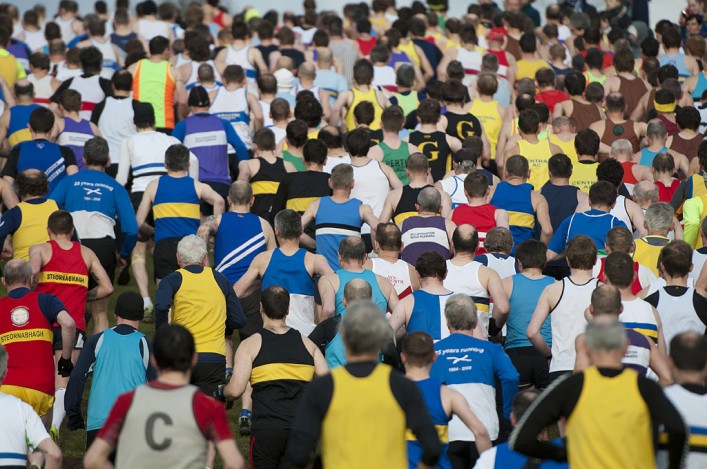 By Arnold Black, scottishathletics Historian
Arnold's Archive: Scotland's athletics clubs – old and proud
With Greenock Glenpark Harriers celebrating their 125th anniversary this year, it is a good time to recognise that many of our clubs are steeped in a long and proud history.
So my latest Arnold's Archive article focuses on the ten oldest clubs in Scotland.
It should be straightforward, I thought  . . . but oh what a minefield it turned out to be!
Clubs go defunct and then a new club is formed some years later with the same name. Clubs merge into other clubs who merge again.
So, in offering up this article, I'll get my thanks, apologies and explanations in first.
Thanks to Hamish Telfer for his help on the history of the early Harriers' clubs. I apologise in advance for anything I've got wrong, any club I've missed, or any club I've offended by not including them.
If you have detail or history on the origin of clubs, please email  historian@scottishathletics.org.uk
*After initial research and consideration, I've decided to consider open clubs only – this removes from the equation university clubs and schools' athletics clubs.
Many of these were a key part of the organisation of the governing body, the Scottish Amateur Athletic Association, in February 1883. A newspaper report of the time records that 'among the clubs who have joined are the Glasgow Academicals, West of Scotland, Edinburgh Academicals, Edinburgh Institution, Wanderers, Fettesian-Lorettonians, Loretto, St Andrews University, Edinburgh University, Royal High School, Collegiate, Watsonians, and BIair Lodge, with several others who have not yet sent in their formal applications.'
Further, in producing this countdown of clubs, I have not included any clubs who still exist by virtue of having merged into a newer club and I have not included clubs who have disbanded and then reformed.
On the Arnold Archive page, we list the clubs in ascending order from No 10 through to No 1.
Here, though, is the 1-2-3 – a sort of virtual podium of the oldest clubs in Scotland (with a number of explanations about some other clubs in the article itself).
1 Clydesdale Harriers (1885)
The daddy of them all is Clydesdale Harriers, formed in May 1885.
The 50-year history of Scottish athletics states: 'Cross country running in Scotland, as we know it today, began with a meeting in Glasgow on 4 May 1885 at which it was decided to form a club to be known as the Clydesdale Harriers.'
Clydesdale popularised athletics in the West of Scotland and was responsible for the development of other clubs – the Greenock section resulted in the formation of Glenpark.
135 years old this month, Clydesdale is indeed old and has a right to be proud!
2 Maryhill Harriers (1888)
The club was founded on 2 November 1888 at Canniesburn Smithy by the local blacksmith Gilbert Thomson, John Smith, Eric Langlands and a medical student Peter Marshall who became the club's first champion and initial winner of the Langlands Trophy in 1890. Maryhill Harriers affiliated to the Scottish Cross Country Union in 1891 and in 1899 won the National Junior Cross-Country Team title, thus enabling them to compete at Senior level. In the same year they finished second in their first Scottish National Championships.
There were two clubs formed in 1887 who are not on this list. Penicuik Harriers was originally formed in 1887 but it appears that they subsequently disbanded and re-formed in 1926. There was then a break around the Second World War until they resumed in 1949.
The Kilmarnock Harriers club was initially formed in 1887 but they also appear to have disbanded in the 1890s, the last reference to them I can find being the calling of a committee meeting in October 1897. There is then no mention of them until an article in The Scottish Referee in November 1913 which refers to Kilmarnock Harriers as the newly-formed club, and another referring to them as Scotland's youngest club.
3 Teviotdale Harriers (1889)
Teviotdale Harriers were formed in 1889 at a meeting in the Round Room of the Tower Hotel on 24 January, its object to be the promotion of athletics especially in the prosecution of cross-country running during the winter months.
By the spring of 1889, membership had grown to 30 and their programme was a weekly run of some eight miles.
Arnold's Archive: Scotland's athletics clubs – old and proud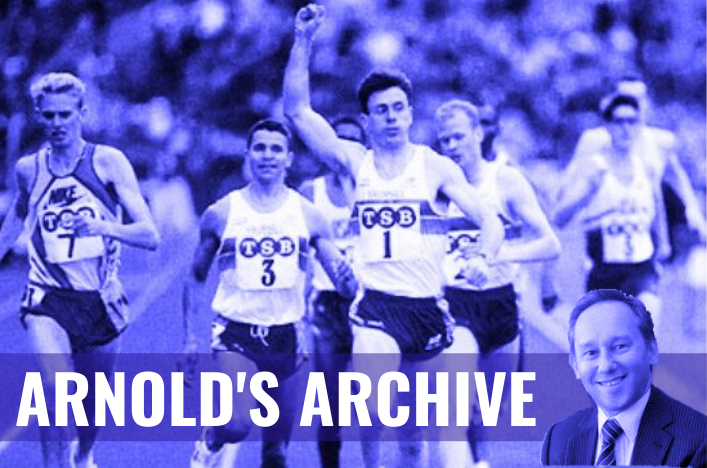 Tags: Arnold Black, Arnold's Archive, Clubs, Clydesdale Harriers, Maryhill Harriers, Teviotdale Harriers