Keep on running . . . Greenock Glenpark Harriers toast 125 years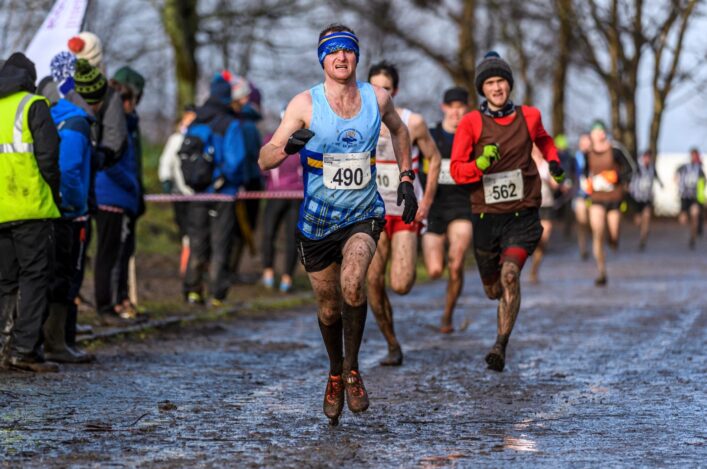 Photo by Bobby Gavin
By Stephen Hanley
Greenock Glenpark Harriers were formed in 1895, making the club 125 years old in 2020.
The club came into being as a district offshoot of Clydesdale Harriers in 1891 but amicably broke away four years later. This means that the club is one of the oldest running clubs in Scotland.
One of the club's biggest highlights occurred in the early years, when they were represented by James Wilson in the 1920 Summer Olympics in Antwerp. James returned home with a bronze medal in the 10,000m and a team silver in the cross country.
There are a number of events planned this year to mark the 125th anniversary. One of these is currently scheduled for August, 100 years almost to the day of Wilson's bronze.
The club will host the Scottish Athletics Masters track 10km event in Greenock. The event will also allow our club members to compete in a track 10km with our special club race.
In the mid-1990s, Glenpark considered an amalgamation with two other local running clubs, but ultimately the club decided to retain its independence and preserve our unbroken history that continues to this day
Shortly after this, the Glenpark clubhouse was upgraded to accommodate a female changing facility. At the time, there were only a handful of females in the club, which has now expanded to over 75 members.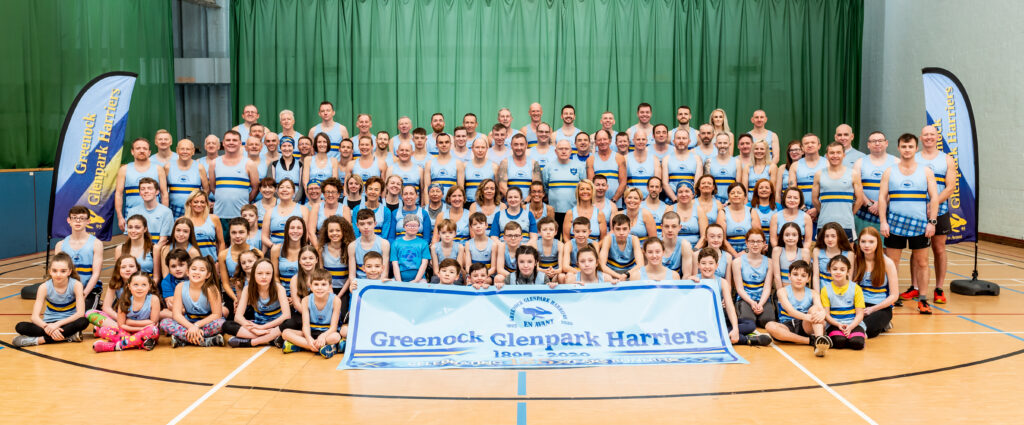 Greenock Glenpark Harriers gather for a special 125th Anniversary Photo
The club continues to pride themselves on the varied membership, which has in recent years taken a big boost. Across Scotland, we are seeing an increase in race numbers and participants in running events.
The welcoming nature of Glenpark has seen membership numbers increase by over 40% in the last 5 years. The introduction of a parkrun in Greenock in 2015 has to take some of the credit. It has served as a great stepping stone from casual running to club running.
It was at Greenock parkrun where one of the club's most decorated athletes recently celebrated his 250th parkrun.
Richard (Dick) Hodelet was a storied runner in his day, setting numerous national records over various track distances in the 60s.
One of these records stands to this day, with his 71.5s time over the admittedly rarely ran 600 yards. Dick celebrated his milestone with another veteran stalwart of the club in Graham McGrattan, one of the team who helped bring parkrun to Greenock.
Dick and Graham are fine advocates of veteran running, and it is in the vets categories that Glenpark continue to compete on a national level. Current members such as Steven Campbell, Paul Monaghan, Chris Mooney and Mick McLoone have had recent Scotland vests for the Masters International XC.
One of their contemporaries, Andrew White has pushed on since hitting the V50 category and has set great times at all distances from 5k to 50km.
In his first year at this category, he won Scottish gold over 50km (3.15), gold at the Tom Scott and was fifth V50 at London Marathon (2.38).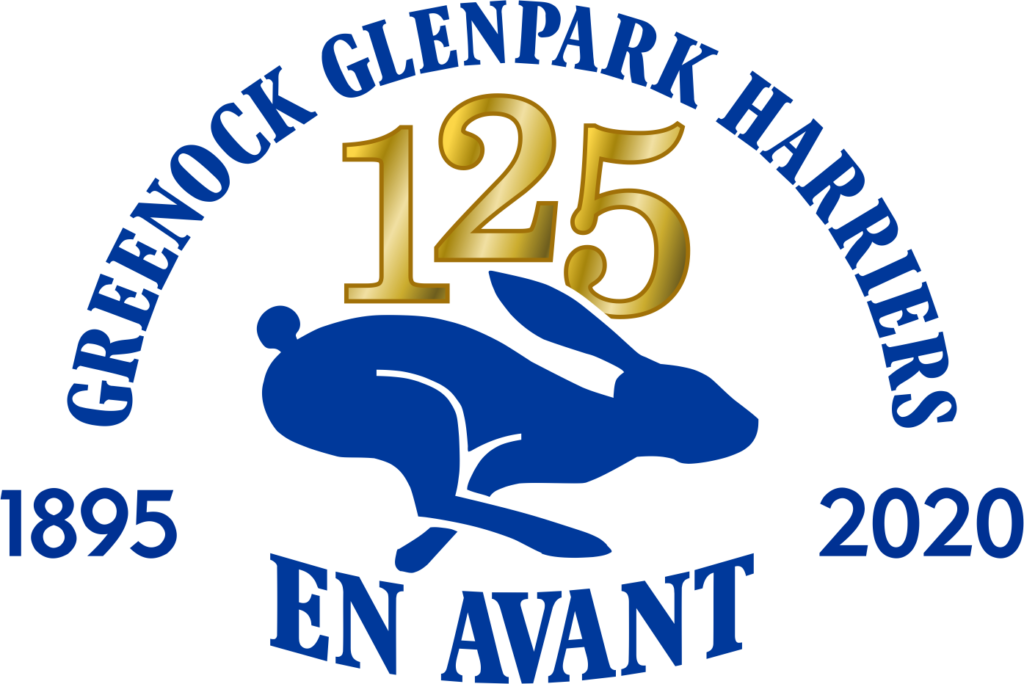 The club still retains a good standard at senior level.
Leading the way in recent years has been Stephen Trainer, who went close to selection for the 2014 Commonwealth games. He ran 68 minutes in three half marathons and 2.26 at the Dublin Marathon. It wasn't quite to be for Scotland selection, but when injury free, Stephen continues to be a threat at a national level.
Grassroots is hugely important to the club – and Glenpark has nurtured a number of quality young athletes who represented Scotland at age group level over the years.
Currently, there has been a steady rise in the young members receiving West District vests for the Inter-District races
The most recent scheme that the club is trying is the Couch to Club Runner programme. A variation on the popular Couch to 5k schemes, this session has taken people with zero running experience, and nurtures them through to a stage where they can take part in the main club training sessions.
The group is free, and there is no obligation to join the club and is run by volunteers from the membership. The volunteers are taking the first steps to become coaches through the scottishathletics Coaching Assistant course.
Our club kit manager has been hard at work over the last year – and has delivered with a new 125th anniversary vest.
It incorporates a tartan in our club colours, which we hope will stand out from the crowd when racing resumes this year.