Duo picked World Half; SAIL final off; Officials course; World Unis off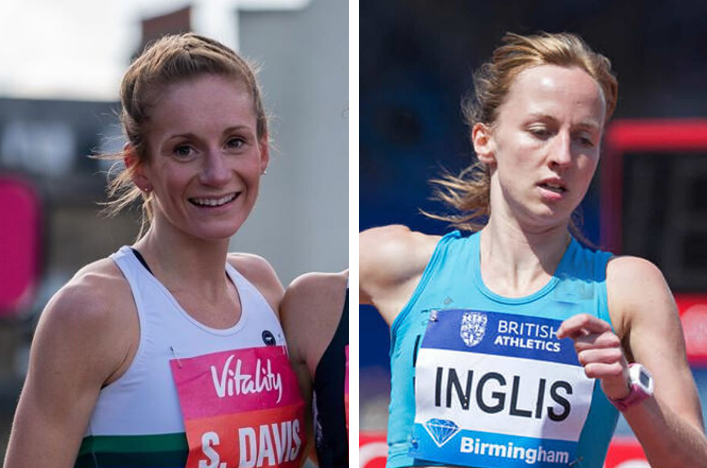 British Athletics website World Half team announcement
Two Scottish athletes will represent GB and NI in a team of 10 at the World Athletics Half Marathon Championships in Gdynia, Poland, on Sunday 29 March.
It is a first GB vest for Steph Davis of Clapham Chasers while Sarah Inglis of Lothian Running Club – now based in Canada – follows up a couple of track appearances last summer with her selection .
Davis, who is coached by Philip Kissi, clocked a personal best of 71:15 in the Big Half in London at the weekend to finish in third place in the British team trial.
Sarah Inglis, who is coached by Mark Bomba, moved 13th on the all-time British list with a strong run in Houston in January and also gains selection.
British team selected for the World Athletics Half Marathon Championships on March 29:
Men: Ben Connor (Derby AC); Mohamud Aadan (Paul Oppe; Thames Valley); Matt Leach (Philip O'Dell; Bedford & County); Jake Smith (James Thie; Cardiff); Chris Thompson (Alan Storey; Aldershot, Farnham & District)
Women: Hayley Carruthers (Daniel Robinson; Birchfield); Stephanie Davis (Phillip Kissi; Clapham Chasers); Samantha Harrison (Vince Wilson; Notts); Sarah Inglis (Mark Bomba; Lothian); Lily Partridge (Alan Storey; Birchfield)
+++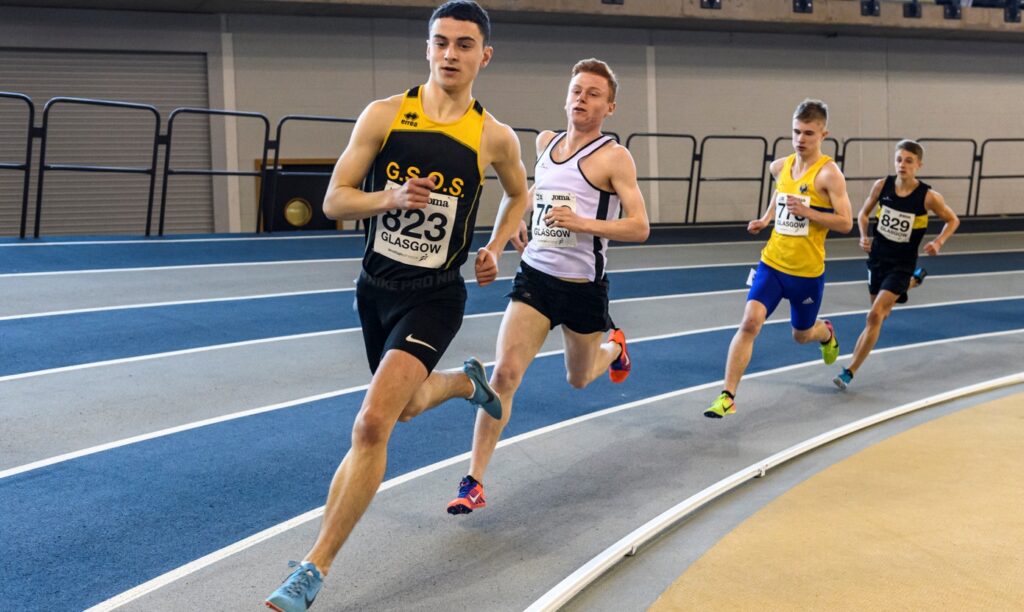 Photo by Bobby Gavin
scottishathletics and the clubs who organise the Scottish Athletics Indoor League (SAIL) have been advised that this weekend's final in Glasgow has been cancelled.
The event had been due to take place at the Emirates Arena on Sunday but unfortunately an engineering fault in the track hydraulics has rendered that impossible.
Our 4J Studios Age Groups only happened last weekend after a manual fix to the problem but we have been advised by Glasgow Life, who own the venue, that the temporary repair cannot be repeated as it would cause further damage.
'We fully appreciate the frustration felt over the SAIL final cancellation and the disappointment for athletes and clubs,' said Mark Munro, chief executive of scottishathletics.
'We have been in contact with the Emirates Arena management for regular updates but the manual fix to the issue last week can't be repeated.
'Unfortunately it is a situation out of our hands. We are in contact with the league organisers and are sympathetic to the situation – but a re-scheduled date may not be possible.'
+++
There is a Field Officials course this weekend in Glasgow and we would love a few more sign-ups.
It is on Saturday 8 March at the Emirates Arena and gives those with no experience whatsoever of officiating a chance to take their first steps.
Volunteers are vital to make the sport happen and thus these Officials Courses are very important to scottishathletics and athletics in Scotland.
+++
Jamie Crowe followed up his Lindsays National XC victory at Falkirk with the fastest leg at the Allan Scally Road Relays in Glasgow last weekend.
It should have been the perfect warm-up for a trip to Africa for the Central AC athlete following selection by British Universities for the World Unis XC event in Morocco.
But unfortunately the event has fallen victim to precautions amid the coronavirus outbreak and will not now take place.
Eloise Walker of Edinburgh AC was the other Scot selected to represent BUCS while Central AC coach Derek Easton had been due to be part of the team management.
Commiserations to all three on the cancellation.
+++
Tags: Derek Easton, Eloise Walker, Jamie Crowe, Officials Course, SAIL final, Sarah Inglis, Steph Davis, World Half Marathon Champs