Five Scots on Futures Academy; Adam sets Telford 10k record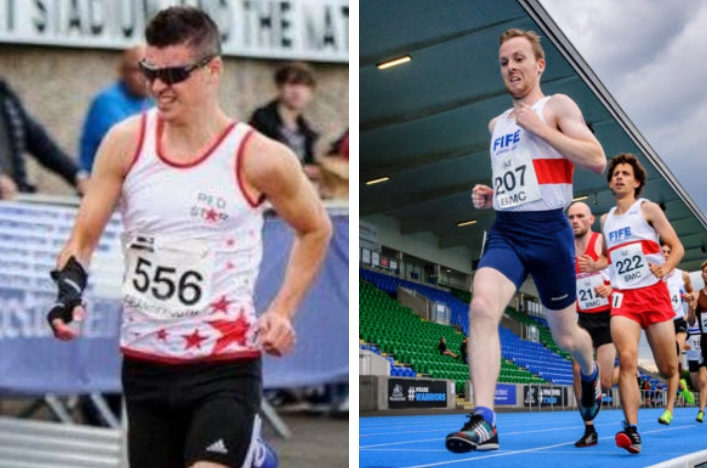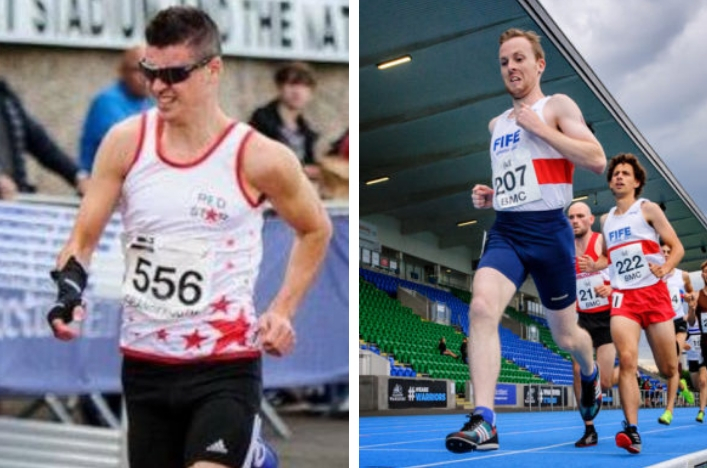 Ross Paterson (left) and Owen Miller are among five Scots named on the British Athletics Olympic and Paralympic Futures Academy
British Athletics website announcement
British Athletics have announced membership of their Olympic and Paralympic Futures Academy – with 46 places offered in total.
And five of those have been awarded to Scottish athletes, with four Para athletes and 1500m runner Erin Wallace on the list.
It's great news for those involved with his kind of support very helpful in developing these athletes to perform on the international stage.
Well done to all five athletes and their coaches, families and support teams – and the clubs who have helped in their development over a number of years.
Paralympic Futures Academy
Year one:
Steven Stone (Laurence Bissett; Falkirk) – T20 Long Jump
Alexander Thomson (Thomas Graham; Whitemoss) – T38 100m & 200m
Year two:
Owen Miller (Steven Doig; Fife) – T20 1500m
Ross Paterson (John Kinder; Red Star) – T38 100m & 200m
Olympics Future Academy
Year two:
Erin Wallace (Andy Young; Giffnock North) – 1500m
+++
Scotland international Adam Craig came up with a superb performance to win the Telford 10K.
Adam clocked a big PB of 28.31 and that is a performance which we understand takes him to third on the Scottish all-time list for the distance on the road – with only Allister Hutton and Andy Butchart having run faster.
It was a Course Record for the Telford event and an improvement on a previous PB of 29.08 for the Inverclyde AC athlete.
Scotland international Jenny Bannerman made the trip from Inverness and came up with a solid run for 35.05.
Well done to Adam, our National XC champion back in February, and to his family and coach . .  .
+++
Sarah Inglis retained her half-marathon title at the Run Barbados Marathon Weekend where over the three days she also won the one mile and finished runner-up in the 10k.
Inglis ended her successful year on a high by completing a hat-trick in the 13.1-mile event on Sunday, adding her win in 82:16 to her joint victory in 2017 and her 2018 triumph.
She also won the women's mile on Friday evening in 5:01 and clocked 36:20 when finishing second to Canadian Natasha Wodak in the 10km on Saturday during the three-day festival of running on the eastern Caribbean island.
'I'm really happy. Tired, but really happy!' said Sarah, who is based in Canada and has improved across the board in 2019 with PBs in events ranging from 4:11.51 for 1500m up to 72:23 for the half-marathon.
+++
Tags: Adam Craig, Alexander Thomson, Erin Wallace, Futures Academy, Jenny Bannerman, Owen Miller, Ross Paterson, Sarah Inglis, Steven Stone, Telford 10k