Four Para athletes to be inducted to Hall of Fame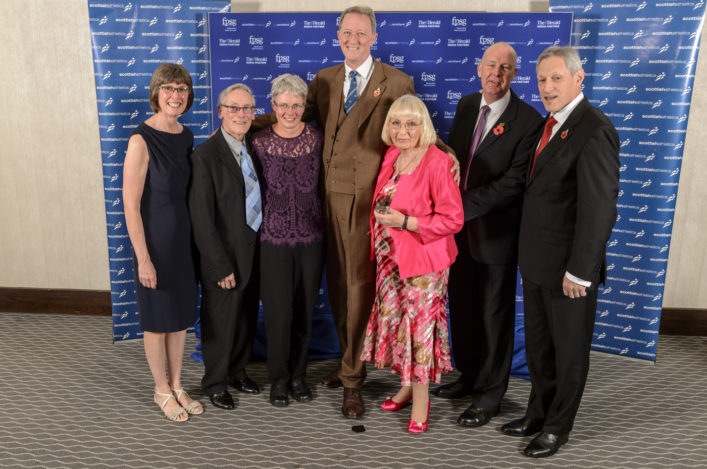 The FPSG Awards Dinner last year featured new inductions to the Hall of Fame
Inductees join our Hall of Fame
scottishathletics last year set in motion work on a project geared to recognise and celebrate the success of Scotland's very best athletes.
The 'Hall of Fame' is a perpetual list of senior Scottish athletes of outstanding achievement and it is intended to review and discuss potential additions each year.
Initially, some years ago, a seven-strong list was created which features Jim Alder, Wyndham Halswelle, Eric Liddell, Liz McColgan, Tom McKean, Yvonne Murray and Allan Wells as the first  inductees.
At the FPSG Awards Dinner last year, a further 15 names were inducted (with some of those posthumous awards) and we were delighted to welcome some of those athletes or family members to the Hilton Hotel in Glasgow.
Now a further four names will be added this year with a focus on the very best Scottish Para athletes down the decades leading to inductions for Barbara Howie, Caroline Baird, Colin Keay and Stephen Payton.
Congratulations to these four athletes and their families and coaches down the years on being inducted to the scottishathletics Hall of Fame.
(With thanks to our Hall of Fame panel for continued hard work on this project)
Buy tickets for the Dinner online here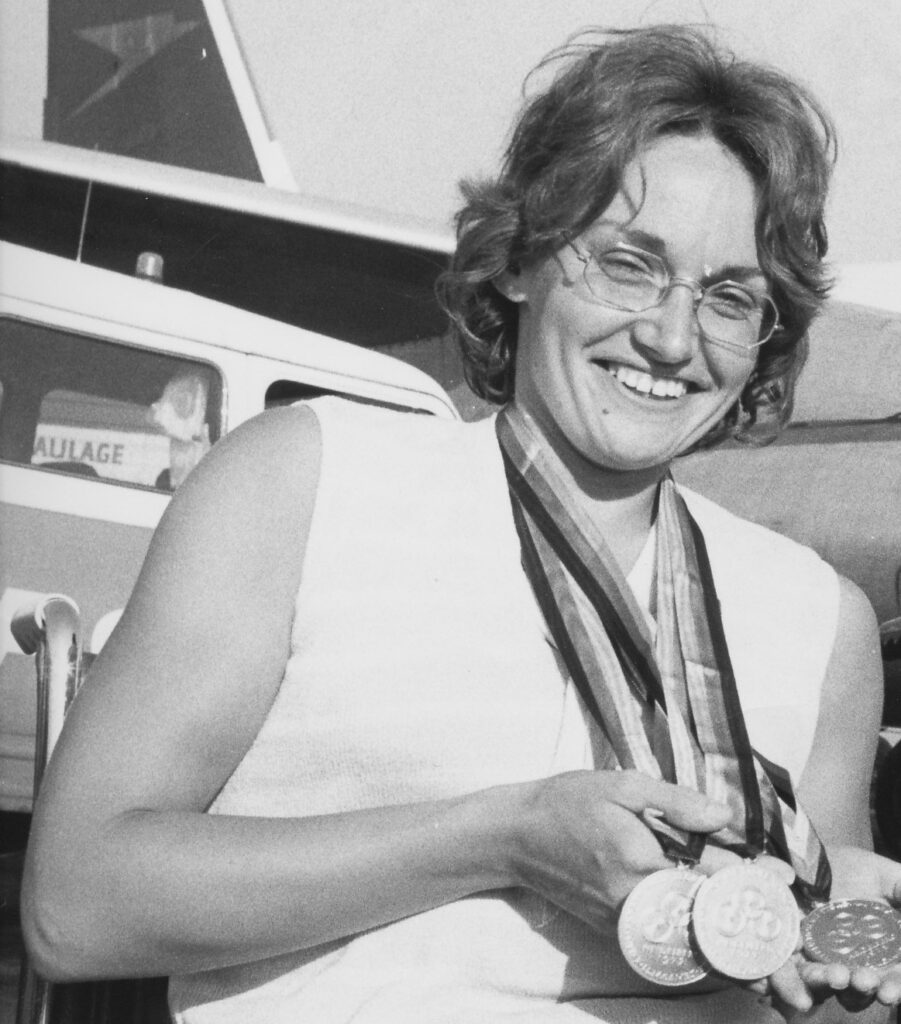 Barbara Howie – wheelchair Paralympian
Barbara Howie made a major impact in her first Paralympic Games in Heidelberg, West Germany in 1972 where she set a world record and won three gold medals – 60m wheelchair, 4×40 Open and slalom 3.
She is Scotland's most successful wheelchair track athletics Paralympian.
In the Games of 1976 in Toronto she followed up her impressive debut with another gold in the 60m wheelchair with a world record to add to her collection. Barbara's final Paralympic Games were in the Netherlands in 1980 where she won her fifth Paralympic medal – a silver in the 60m wheelchair.
Barbara just missed out on all the technological changes that made such an impact on athletics in the years after she retired.
She continued her involvement in athletics in Scotland as an Official and was regularly present at major meets. Her major competition as an Official was the Commonwealth Games in 1986 in Edinburgh.
+++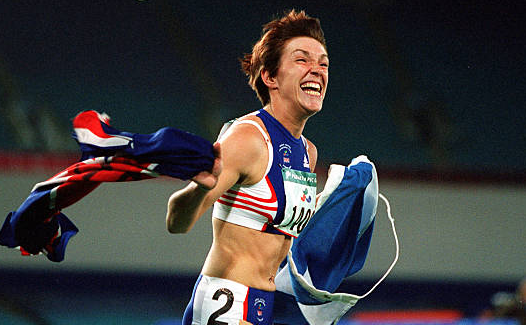 Caroline Baird (nee Innes) MBE
T36 Sprinter
Caroline Innes was born in 1974 in Stirling although lived most of her early life in Cupar, Fife. She began her sporting career as a swimmer but was encouraged to try athletics and very quickly it was evident this was where she would excel.
For over a decade Caroline was recognised as the world's leading sprinter in the T36 Class.
Caroline won five Paralympic medals – gold in Barcelona (1992) 100m as a C5–6 together with a relay bronze, gold in Atlanta (1996) 100m as a T34-7 and gold in Sydney (200) 100m and 200m with a silver in the 100m as a T36.
She also won golds in the 100m and 200m at the IPC World Championships in Berlin in 1994 and golds at the 200m and 400m in Birmingham in 1998. Her time over 400m of 76.65 was a new world record, beating the previous time by nearly six seconds and she achieved times and set standards that had never been envisaged for a T36 athlete with cerebral palsy.
Caroline pushed the boundaries and raised the standards in her class. Scottish Athletics recognised her contribution to disability athletics by awarding her a major mainstream athletics award – the George Dallas Trust award in 2000. In the same year she was awarded an MBE.
+++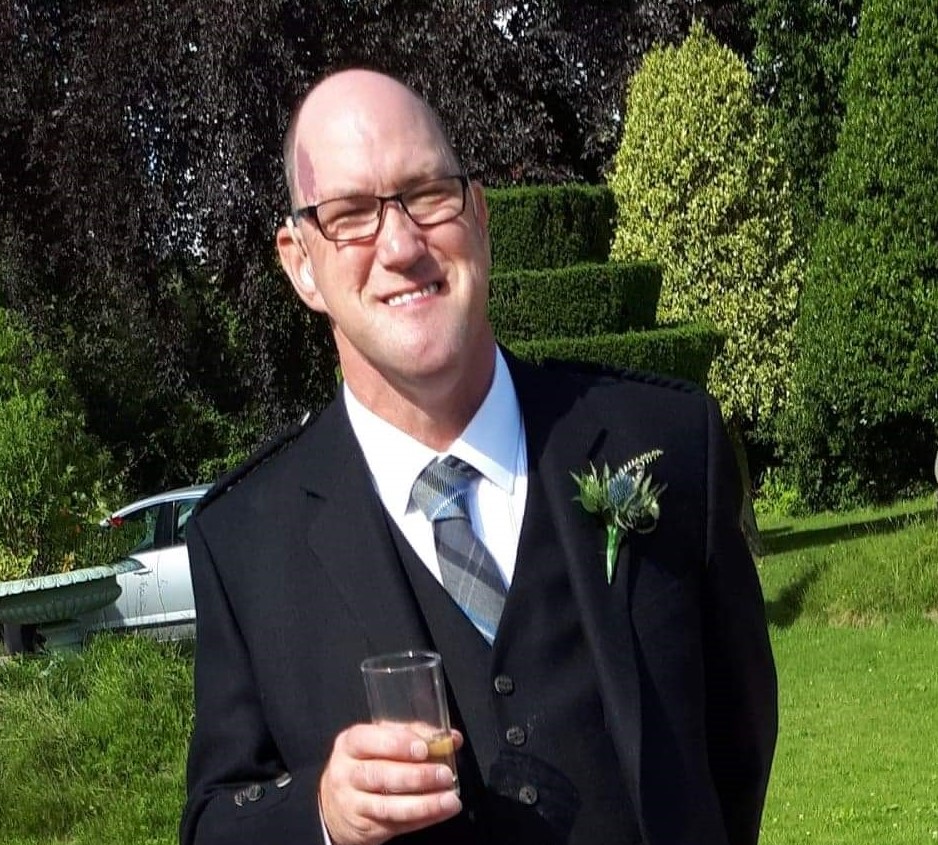 Colin Keay
T36 Sprinter
Colin Keay was born in 1967 in Kirkcaldy and now lives in Perth.
Colin was educated at Queen Anne HS in Dunfermline and introduced to Disability Sport Fife by school support staff.
Colin first made his mark as a swimmer, like so many other young disabled sports people, but it was clear early on that his international future lay in track athletics. Colin's impairment is cerebral palsy but he has secondary sensory challenges of deafness, epilepsy and absence of speech.
During the 1980s, Colin Keay was the outstanding T36 sprinter in the world and an excellent cross country runner. He won 3 gold medals (60m, 400m 1K XC) at the Paralympic Games in New York (1984) and followed that up 4 years later with 2 golds and a silver (200m, 400m and 100m respectively) at Seoul in 1988. Colin also medalled at World and European level.
+++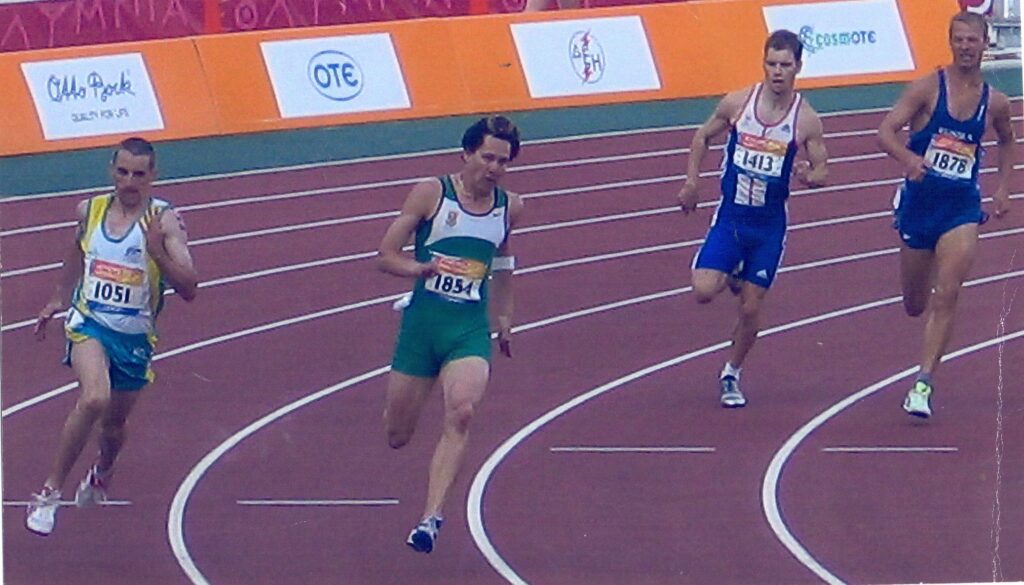 Stephen Payton
T38 Sprinter
From 1994 until he retired, Stephen Payton was consistently Scotland's most successful disability athlete.
Stephen burst on to the scene as a T38 sprinter at the IPC Athletics World Championships in Berlin in 1994 where he won three gold medals (100m, 200m, 400m) and set a world record.
At the Paralympic Games in Atlanta in 1996 he repeated the gold medal results of Berlin as a T37 and added a bronze in the T34–37 4 x 100metres relay. This was the period in which Stephen excelled and at the World Championships in Birmingham in 1998 he had his finest hour with world records in the 100m, 200m, and 400m and another in 4 x 400 metres relay.
Undefeated in the sprints in the T38 class and the world record holder in all three is how Stephen headed towards Sydney in 2000 where he won silver in the 400m, bronze in the 100m and 200m with a further silver in the 4x100m relay.
At the IPC world championships in 2002 in Lille Stephen won two silver medals. In Athens in 2004 he was once again in the medals with a bronze in the 400m. Further successes were recorded at CPISRA World Games and the double gold medal wins at the IPC European Championships in Assen in the Netherlands in 2003 are up there with his finest performances.
Stephen also returned to Assen in 2006 for his final IPC world championships where he won bronze in the 400m. Stephen competed in the 200m and 400m at the Beijing Paralympics in 2008.
For his performances at the 1996 Paralympic Games in Atlanta, Stephen received the British Sports Writers Disabled Athlete of the Year award, the Scottish Athletics Federation Athlete of the Year award, and the Sunday Mail Great Scot Unsung Hero award.

Tags: