4J Studios National Open Series – now at Meadowmill on Aug 22/23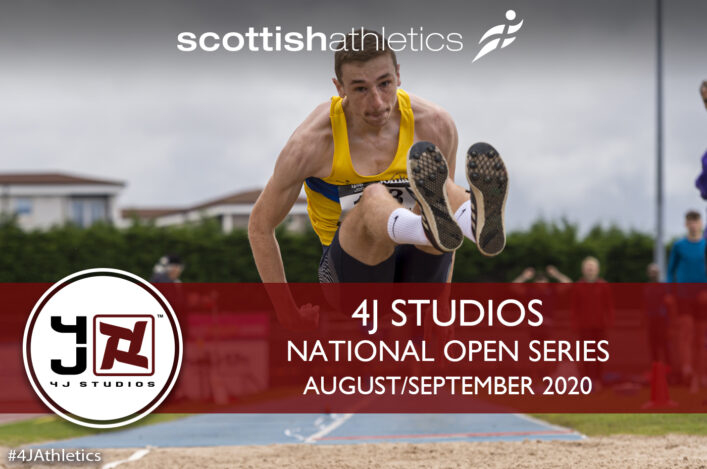 scottishathletics are pleased to confirm the rescheduled opening weekend of the 4J Studios National Open Series will take place on August 22/23.
Meadowmill track in East Lothian is now the venue and we've had the green light from the Scottish Government and sportscotland to stage events (with a series of conditions including no spectators; overall numbers; hygiene processes and social distancing).
We want to stress our thanks to all involved in the track and field community for significant support for our 'scenario planning' and for your continued patience.
It has been a very challenging period indeed for the Events team and other staff and volunteers but above all we have been seeking not to simply write off the prospect of staging late-season 2020 competition.
As we confirmed earlier this week, entries from the original competition opportunity at Grangemouth were 'rolled over' to August 22/23 where that suited athletes.
Following that process, and the issue of refunds where asked, there are now some event spaces available for Meadowmill – and these will be open for entries tomorrow (Friday 7 August) at noon.
These are open for all ages from U13 and above and only to scottishathletics members.
Saturday 22 August: 8 x 60m spaces
Sunday 23 August:  10 x 150m places; 60 x 800m places
The timetabled events for that weekend now looks as follows:
Saturday 22 August: 800m/60m/Long  Jump/Shot Put
Sunday 23 August: 150m/400m/800m/Javelin/Discus
+++
We are working closely with venue operators on additional dates in the 4J Studios National Open Series for the remainder of a short season.
As things stand, these would be August 29/30; a single day of Sunday 6 September; and then September 12/13.
We will open these events as and when further assurances have been received around facilities and will, of course, flag-up those entries opening.