'New Stirling race can spark our marathon running' – Callum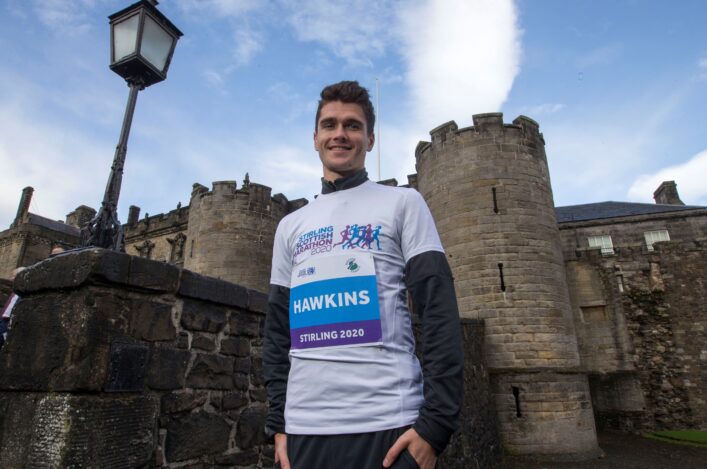 Callum Hawkins helps launch the new Stirling Scottish Marathon (photos by Jeff Holmes)
BBC Scotland website – Tokyo will be tough
Callum Hawkins hopes the return of the Stirling Scottish Marathon in a year's time will give marathon running in Scotland another 'spark'.
Stirling Council have teamed up with the Classic Run Events for the new event on Sunday 11 October next year – with £7000 in prize-money on offer.
A full weekend of running events will take place in Stirling, including an Expo and a 5k, Junior 3k and Family Mile on the Saturday, with the race being revived after collapsing earlier this year when Great Run pulled out.
'It's great to see another big marathon event coming here and maybe it can spark Scottish marathon running even more,' said Callum, only just back in the country after that superb fourth place in the IAAF World Champs in Doha.
'Scotland needs events like this and I think it will appeal to all sorts of people – from the first time marathon runners to those nearer the elite end.
'When you are younger, it is seeing elite athletes take on races like this which helps inspire you to push on your own running and hopefully that happens.'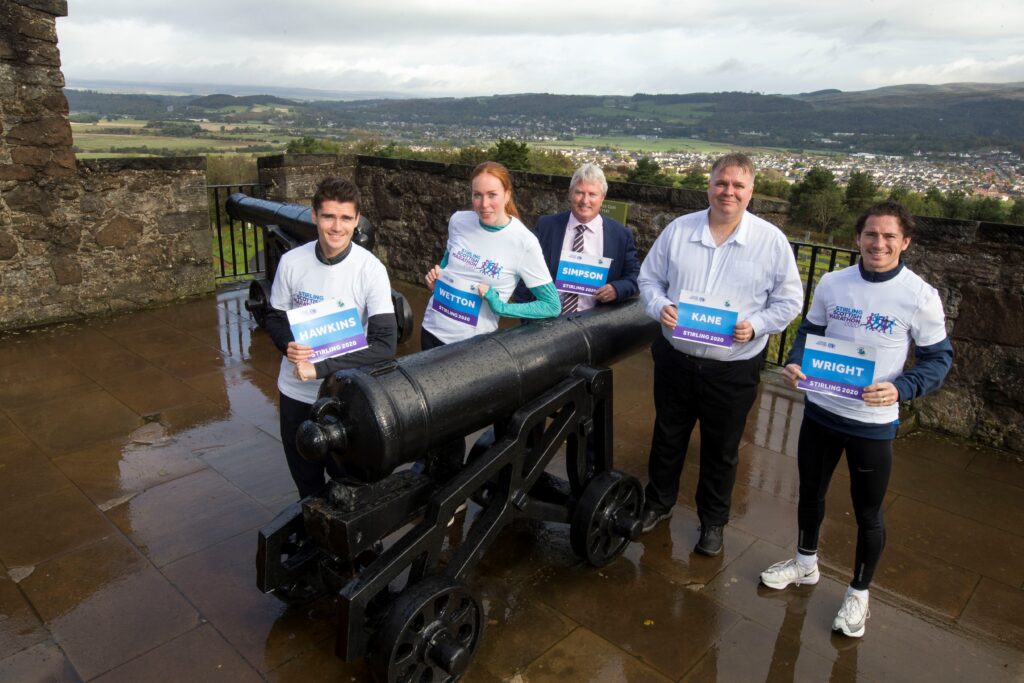 Callum is joined by Central AC's Jenn Wetton and (L-R) Steve Simpson of Classic Run Events, Councillor Chris Kane and Michael Wright
Organisers Mark Hollinshead and Steve Simpson, of Classic Run Events, confirmed they are offering prize-money for men and women as follows: 1st £2000; 2nd £1000; 3rd £500. Attracting as many as the 7000 runners who raced the first Stirling Scottish Marathon in 2017 would be a big target.
'It's a wonderful marathon course with fantastic supporters along the route,' said Central AC's Jenn Wetton, who won the women's race earlier this year.
'The backdrop of Stirling Castle and Wallace Monument make this one of the most awe-inspiring runs I've ever taken part in.
'I'm especially pleased that the prize money for elite athletes has been significantly increased to reflect the status and importance of the new look event.'
Cllr Chris Kane, Convenor of Stirling Council's Community Planning & Regeneration Committee, said:'We're delighted to be working with Classic Run Events to deliver on our long-term ambition to create a world class marathon event. This is great news for our local economy, for local tourism, for local charities and for our city.
'Now it's time for runners from all over the country to plan their training schedules, choose a charity to fund-raise for and get ready to run through some of the most spectacular surroundings of any race anywhere in the world.'
The 2020 event will take place on the same course as 2019, with slight refinements along the route with a half marathon also taking place on Sunday 11 October.
Enter at: www.thestirlingmarathon.co.uk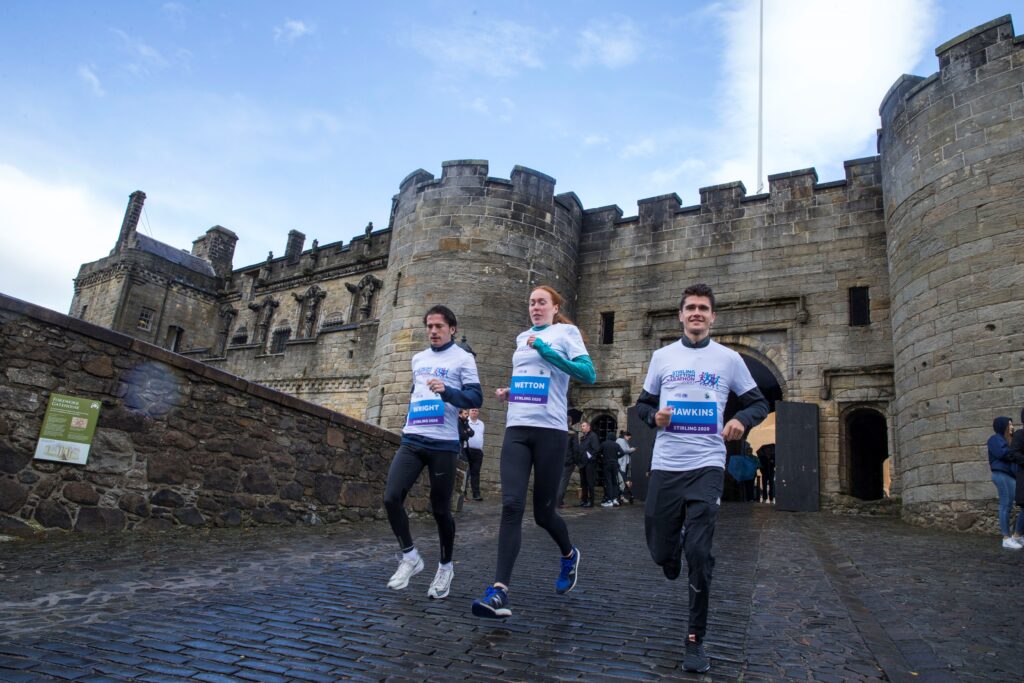 Michael, Jenn and Callum at Stirling Castle
Tags: Callum Hawkins, Jenn Wetton, Stirling Scottish Marathon