Awesome Callum is fourth in Doha marathon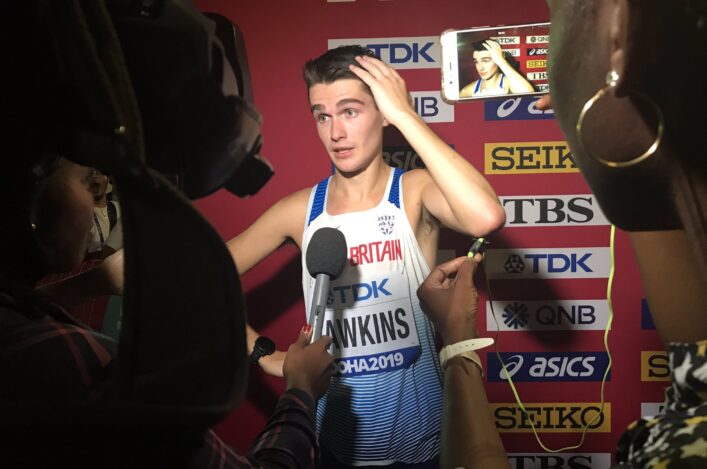 Photo via British Athletics Twitter
Callum Hawkins came up with one of the most memorable Scottish performances at an IAAF World Champs as he came within six seconds of a precious marathon medal.
The man who set a Scottish Record in London earlier this year emphatically laid to rest memories of the Gold Coast with the second fourth place finish in a global champs in his career.
It was to many observers an even more impressive performance than at London 2017 as he joined a lead group of four athletes with only a couple of kilometres to go.
Callum made a strong bid for the medals but when three broke clear he ended up coming home behind the Ethiopian 1-2 of Lelisa Desisa and Mosinet Geremew and only six seconds behind Kenyan Amos Kipruto. The race was won by Desisa in 2:10.40.
The Kilbarchan AAC athlete's was 2:10.57 in a race where he grew quicker after the early miles went by and after displaying early caution given the conditions in Doha.
In fact, a total of 55 men finished and 18 dropped out. There can surely be little dispute that those who did, in those times, are among the fittest men on the planet.
It is also worth noting that Desisa has a PB of 2:04.45  and Geremew 2:02.55 – yet Callum was within 20 seconds of them in Doha. Kipruto's PB is at 2:05.43.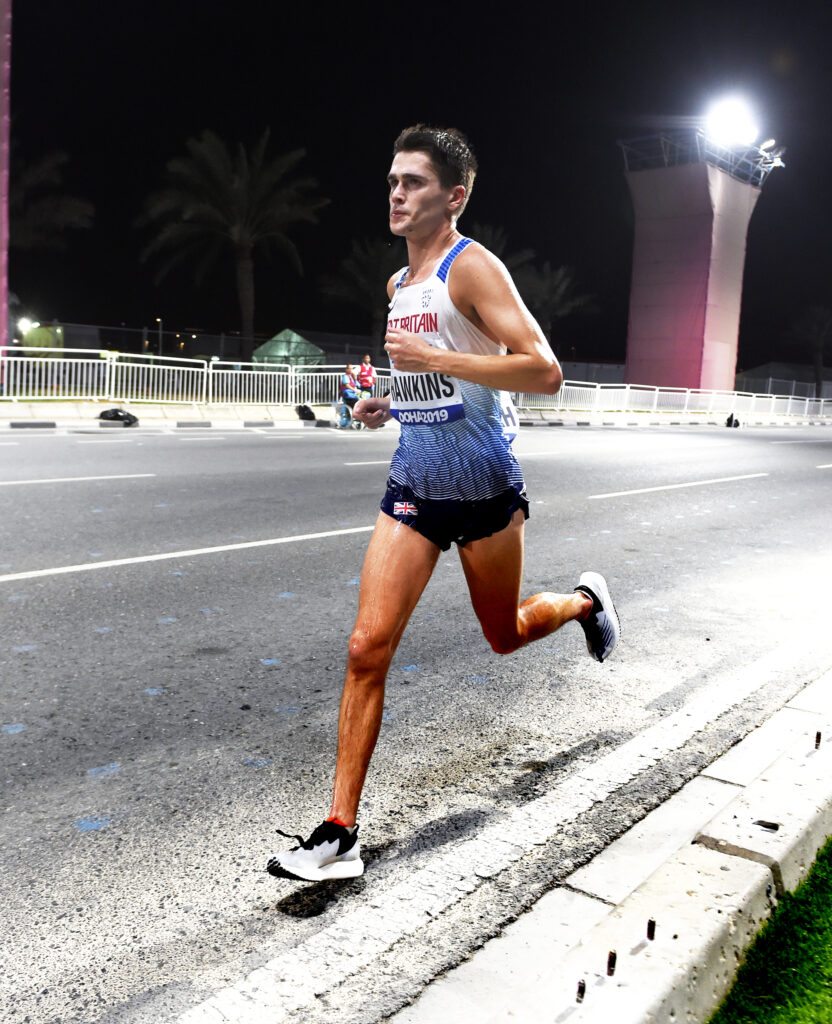 Photo by Mark Shearman in Doha
'I maybe settled a bit too much and let them get too much of a gap but it was a huge move Tadese made just before halfway,' he said.
'At two laps to go I felt great so I just kept pushing and pushing. And then when I caught them I knew I didn't have a kick, I was just trying to be strong.
'That's why as soon as I got to them, I hit the front and tried to burn them off but they were just waiting for the kick. At least I burned off one of them!
'I knew this was the pace I'd got and I was trying everything to lift it but I just couldn't.
'To be even closer than last time, it's gutting. I really wanted that medal and that's what I trained for. But it wasn't to be on the night.'
'The conditions were a lot better than what was predicted last week. Humidity was down, so I think that was the main point.
'But at no point was I overheating and I definitely wasn't going to do a repeat of what happened at the Gold Coast. I finished this time.
'I've run well in the heat before. I ran well in Rio de Janeiro and other hot races. The Gold Coast and the way people were talking about the conditions – that got me a bit worried.'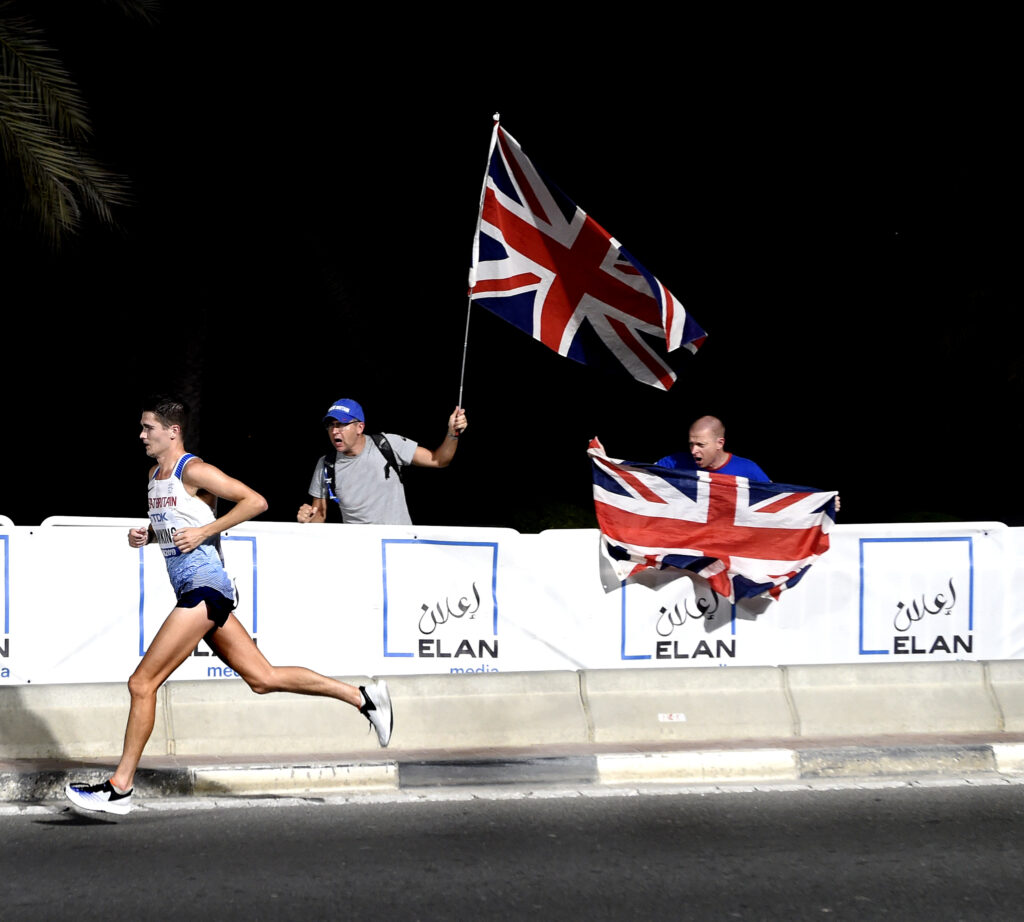 Photo by Mark Shearman in Doha
Tags: Callum Hawkins, Doha, IAAF World Champs