Arnold's Archive; The Match; Leeds 10k; Junior Hill League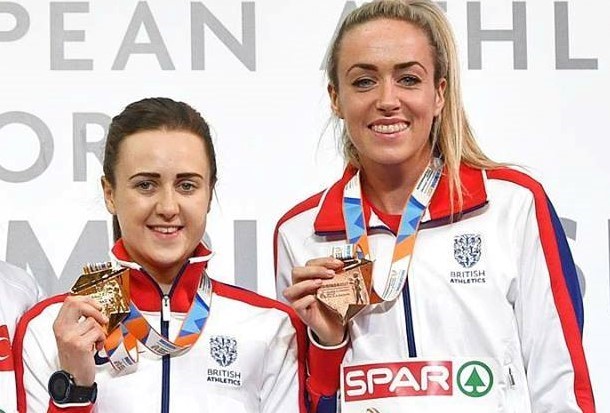 Laura Muir and Eilish McColgan with European Indoor medals in Belgrade in 2017 (photo via European Athletics)
Arnold's Archive on our History section
What is it about the women of Dundee?
Two of our leading athletes, Laura Muir and Eilish McColgan, both members of Dundee Hawkhill Harriers, will be competing in Doha at this year's IAAF World Championships – Eilish coached by mum Liz, herself another Dundee athletics legend.
No surprise, then, that Dundee women are a continuing influence on athletics in Scotland, stretching back to the formation of the Scottish Women's Amateur Athletic Association in 1930.
Come March 1932, and Hawkhill's Nan Robson was a convincing winner of the first individual cross-country championship.
scottishathletics Historian, Arnold Black, has been tracing the story of female athletics in Dundee over the decades in the latest of his absorbing series on the History pages of our website – Arnold's Archive.
Read  Dundee Dynamite article.
+++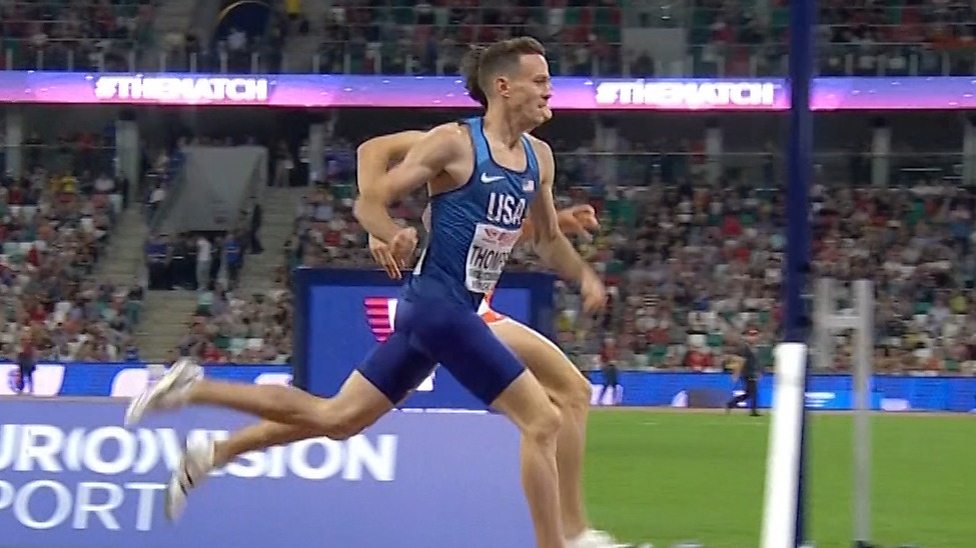 American Josh Thompson just edges Jake Wightman on the line in Minsk (photo via Twitter)
Eilish for her part featured twice in the first-ever The Match as Europe beat the United States – with the three Scots involved delivering four top three finishes in four races!
Two third place finishes in 24 hours was a solid contribution with Eilish first of all racing in the Women's 3000m in Minsk on Monday evening and coming home as first European behind two Americans in 9.01.
Then, with Jemma Reekie having called off from Belarus, Eilish stepped into the gap for the Women's 1500m and again came up with a third place finish as she clocked 4.05.58.
Jake Wightman was desperately close to the win in the Men's 1500m on Monday night but was just edged out on the line by American Josh Thompson – losing out by two hundredths in 3.38.90. Nonetheless, a promising run for Jake ahead of Doha.
And Beth Dobbin completed the Scottish connection in Minsk with a run of 22.92 seconds to take second place in the Women's 200m on Tuesday evening.
+++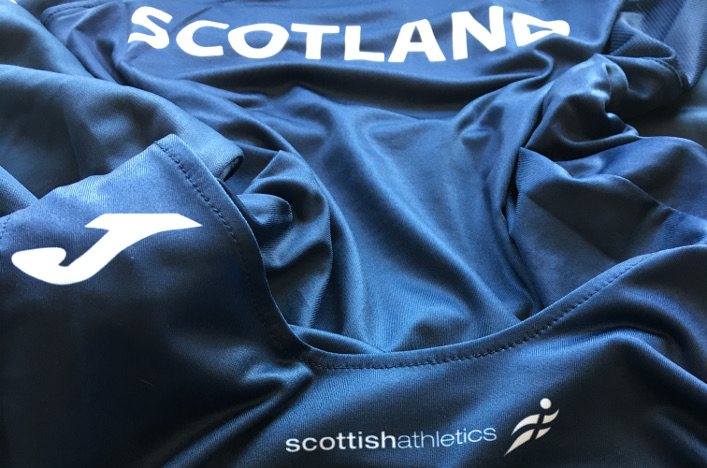 The Leeds Abbey Dash has been a popular 10k race with Scots in recent years, but we can now confirm there will be no Scotland team at this year's event in October following discussions with the Road Running and Cross Country Commission.
With the Leeds event now taking place on the day after the Lindsays National XC Relays – which happen at Cumbernauld on Saturday 26 October – it is felt it is not appropriate to put an international opportunity up against a domestic national championship.
scottishathletics are conscious of a changing calendar in terms of road running international opportunities over the past 18 months but are very hopeful of some positive announcements in that regard for forthcoming years for 2020.
(It should be noted that it was the Leeds Abbey Dash event which changed dates rather than the Lindsays National XC Relays).
+++
SA junior hill 2019 final standings
The scottishathletics Junior Hill League in 2019 and the final standings are now published.
There were U20 titles wins for Rhona Mowat of Giffnock North and James Slimon of Highland Hill Runners. At U17 level, there were wins for Anna Hedley of Fife AC and Harry Henriksen of Lasswade AC.
Organiser Mark Harris said: 'Many thanks to all juniors for participating in the league and to all parents and guardians for their support of junior hill running in Scotland. We look forward to seeing you next year.
'I'd also like to thank Run For It in Dundee for the prizes, which will be distributed in due course. If anyone has any questions or wants to know more about the Junior Hill League, please get in touch by email.'
With thanks to Mark Harris
+++
Tags: Abbey Dash 10k, Arnold Black, Beth Dobbin, Dundee Hawkhill Harriers, Eilish McColgan, Jake Wightman, Junior Hill League, Laura Muir, Leeds Abbey Dash