Strength and conditioning, more sleep, better nutrition – Andy Douglas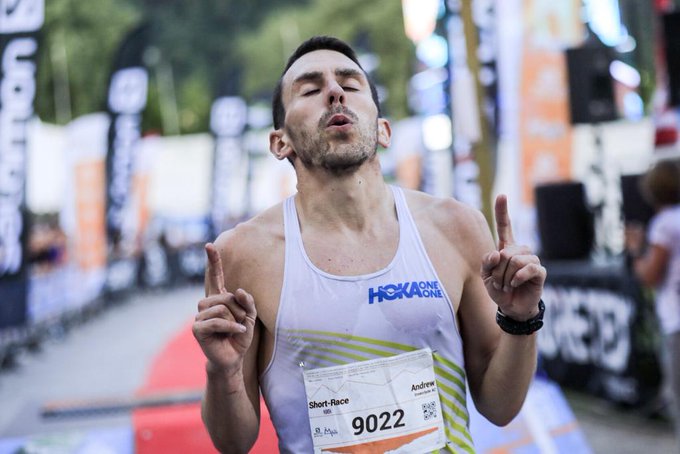 Andy Douglas celebrates his opening World Cup series win at the Annecy race in France
Andy Douglas has headed over the United States for his latest WMRA World Cup Series race at the marvellously-named Broken Arrow Squaw race near Lake Tahoe.
It's an exciting time for the GB and Scotland international – after making a decision a few months ago to take a sabbatical from work and focus full-time on his running.
Fastrunning.com spoke to Andy, who is coached by Sophie Dunnett, about the lifestyle change brought on by the switch.
'I wanted a 12 month sabbatical so there was no rush,' said the Inverclyde AC athlete.
'We didn't want an injury or anything to ruin the whole thing because we were short on time. It's a great opportunity to have after 10 years of full-time work.'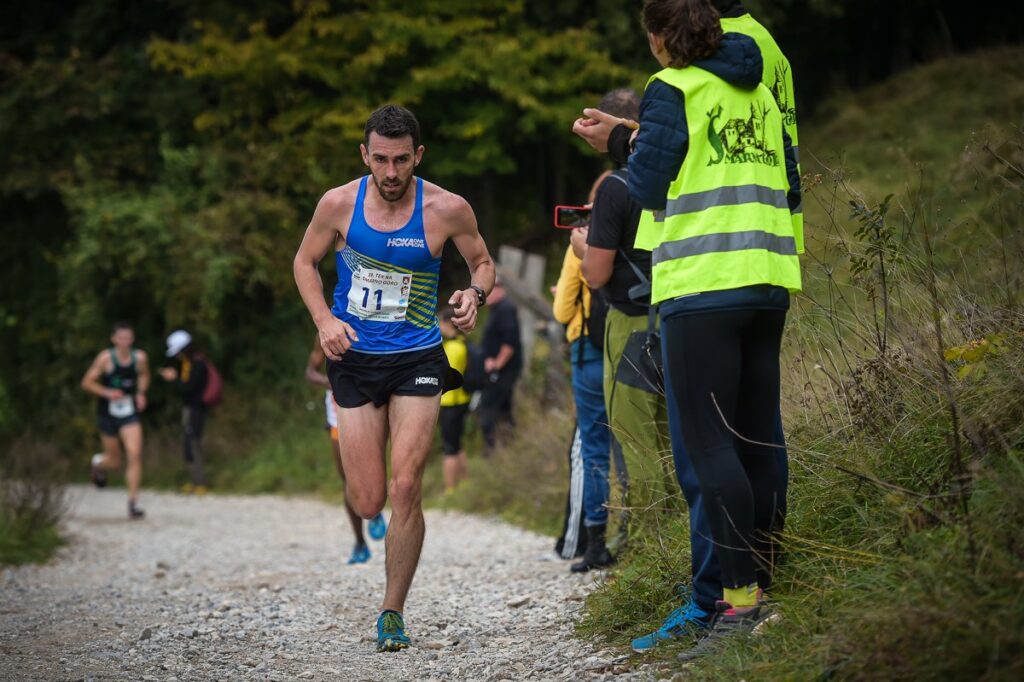 Andy has been one of Great Britain's most consistent athletes in the mountains in recent years with top ten finishes in both the European and World Mountain Running championships. It's not just the uphill champs, but also the up and down races that sees the Scot excel.
'My volume of training might have increased slightly, but nothing drastic. It's all the other aspects that I've made the real differences in.
'My strength and conditioning, nutrition and my recovery have all seen greater focus. I'm even finding time for afternoon naps.
'It is the dramatic increases in training that see injuries and I didn't want to fall into that trap. I had an injury at the beginning of the year, in January, but with more time to think about and analyse what I'm doing it has made a big difference.
'Also, instead of just coming in late from a workout and grabbing the food that is easiest I'm taking the time to eat the right food. Good, nutritious options are making a difference.'
Read the full fastrunning.com article 

Tags: Andy Douglas