Douglas wins again; Monument Mile; Manchester BMC; Edinburgh Marathon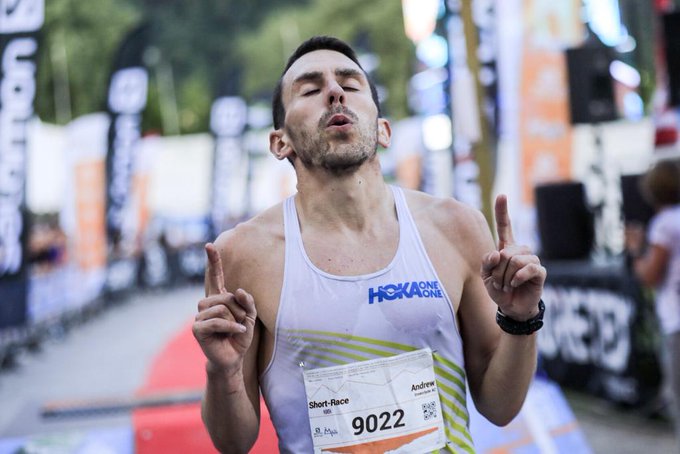 What a week for Scottish and GB hill runner, Andy Douglas, as he opens up his World Cup mountain running series campaign with a win.
Andy took the victory in the Annecy race in France only six days after a fine first place in Italy in the Trofeo Nasego race.
The Inverclyde AC athlete finished in 75.00 minute to win by 60 seconds from his nearest challenger, American Andy Wacker, with a Kenyan athlete, Robert Surum, a further 11 seconds adrift.
Six months ago the Scots managed to secure a sabbatical from his work in order to commit to athletics on a full-time basis – with a view to impressing on the hills this summer and that move looks to be paying off.
Many congratulations to Andy and coach Sophie Dunnett on a superb start to his hill running season and once again putting a Scot on top of the podium at international level . . .
+++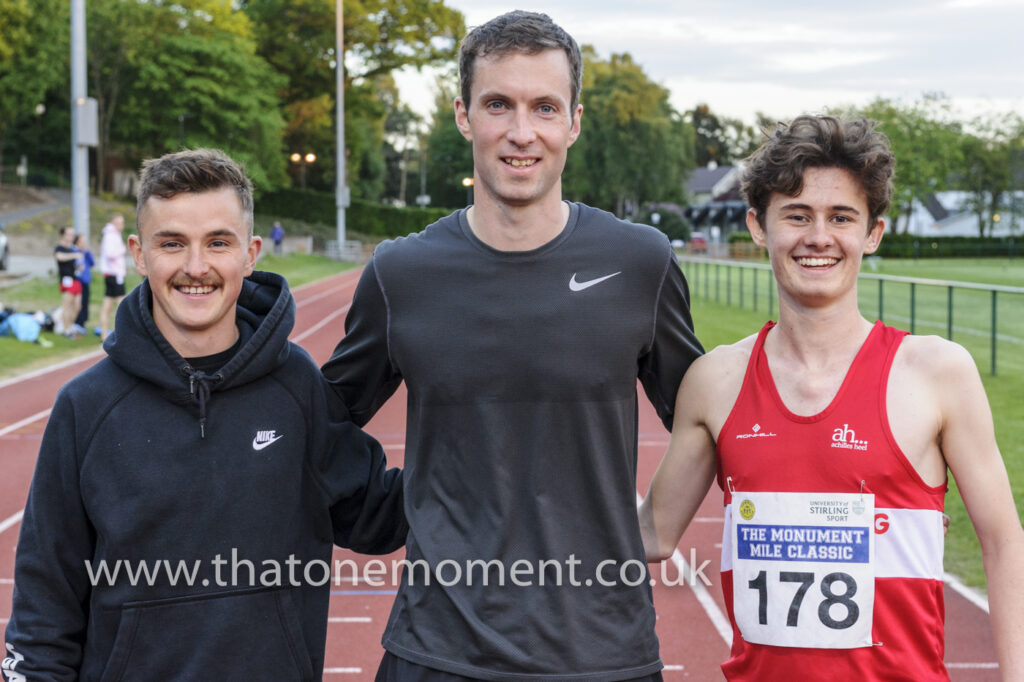 Photos from the Monument Mile by Bobby Gavin on Facebook
Central AC staged their Monument Mile Classic for the second time on Friday night in Stirling.
With a record entry of 186 names on start-lists, and around 150 athletes toeing the line for the classic distance, this meet has been an excellent addition to the track calendar for endurance athletes.
That was reflected in the big number of clubs who were represented in fields which covered all age groups and was expertly organised by scottishathletics Officials as well as Central AC's volunteers.
Alastair Hay took the top prize in the main men's race at the conclusion of the evening. Hay, who had raced 3000m for Scotland at Loughborough the previous Sunday, went out hard to open a gap on nearest rival, club-mate Jamie Crowe.
Crowe had returned to Scotland from America less than 24 hours before the race and did well to close the gap before the finish but Hay held on to win in 4.16.18 with Crowe at 4.17.70. Cambuslang's Gavin Smith claimed the prize money for third place as he just managed to edge out Central's Jack Kerr on the line in 4.19.29.
Katie Johnson of Edinburgh AC took the win in the women's race in 5.02.28. Kilbarchan AAC duo Louise Hastie and Holly Thomson took second and third in 5.10.78 and 5.19.21.
+++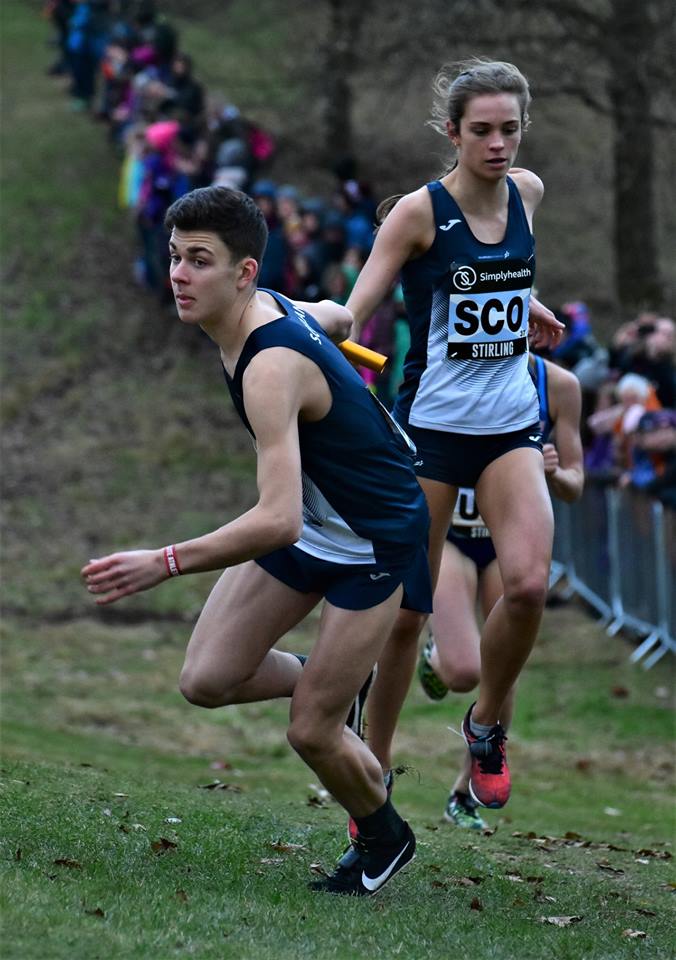 Erin Wallace and Joe Ewing on Scotland duty at Stirling in January – solid performances in Manchester (photo by Neil Renton)
There was a very strong Scottish contingent involved at the British Milers Club meet in Manchester  on Saturday evening.
Among those to deliver good performances were the likes of Lynsey Sharp with the 800m win, Mhairi Maclennan with a big 5000m PB at 15.51, and 1500m runs of 4.18 and 3.46 for Erin Wallace and Kane Elliott.
In fact, that run of 4.18.94 for third place for Erin in her 1500m race was inside the European U20 qualifying standard of 4.20 being asked by British Athletics. Congratulations!
Steeple-chasers Sarah and Magnus Tait also did well and there were good runs, too, for the likes of Joe Ewing, James Donald, Eloise Walker and Freddie Carcas.
RESULTS
+++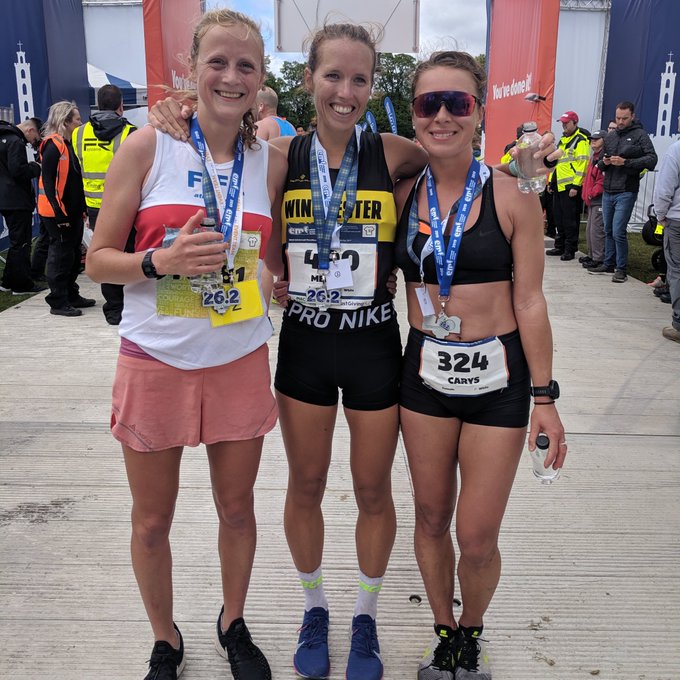 Fife AC's Megan Crawford celebrates her second place in the Edinburgh Marathon
The Edinburgh Marathon weekend saw thousands take to the road of the capital over two days and savour the moment, despite some tough conditions.
Dan Tanui won the men's race in 2.30.13 with second place for Ollie Garrod in 2.32.10 and third for Tom Roche in 2.32.19.
Taking the women's race was Melanie Wilkins in 2.42.56 with second for Fife AC's Megan Crawford in 2.54.02 and third for Carys Hughes in 2.54.07.
In the half marathon races, there was a win for Karl Darcy in 67.40 followed home by Neil Renault of Edinburgh AC in 69.46 and third for Billy Hobbs in 70.20.
On the women's podium in the half marathon were Molly Browne with 78.27 as Sarah Potter of VP Glasgow took second in 78.51. There was a third place for Jo Williams of Lothian RC in 79.26
*Gun times here. Chip times on the Results section of the EMF website
+++
Tags: Alastair Hay, Andy Douglas, Central AC, hill running, Katie Johnson, Manchester BMC, Monument Mile Classic, Mountain Running World Cup, Stirling