Czech half marathon next for Record breaker Callum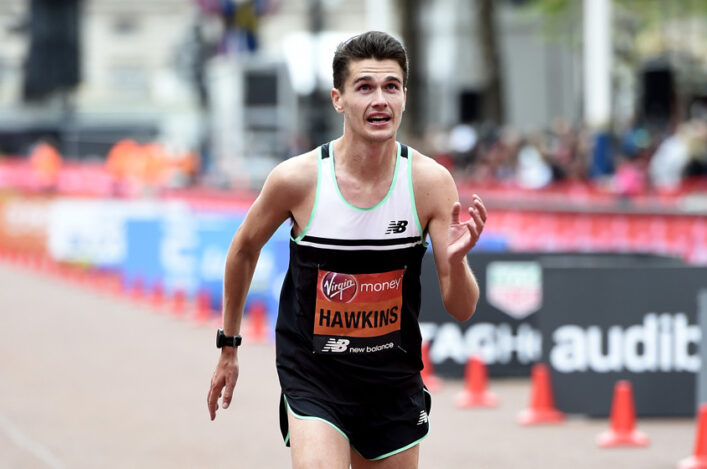 Callum lands Scottish Marathon Record
Scottish Marathon Record holder Callum Hawkins is ready to step-up his preparations for the 2019 World Champs this autumn – and a midnight run in Doha.
The Kilbarchan AAC athlete ended a 34-year wait for a new fastest time by a Scot over the classic distance when he clocked 2.08.14 when finishing tenth in the London Marathon in April.
Allister Hutton's 2.09.16 mark had stood since 1985 and, after a short break which included his own version of the North Coast 500 road trip, Callum has resumed training following confirmation of automatic selection for the World Champs.
'I'm selected for Doha and that's the main target for 2019,' said Hawkins, who was fourth in the 2017 World Champs marathon and now has a half marathon looming in the Czech Republic in mid-June.
'It will be warm out there, of course, but they have put the start of the marathon to midnight to try and help that. The main thing is there won't be any sunshine because, as I've discovered, that can be the worst element!
'I'm racing again next in the Czech Republic in a half marathon in a couple of weeks on June 15. It's an evening start-time but the last time I was there for this race, at the same time of year, it was 27 degrees.'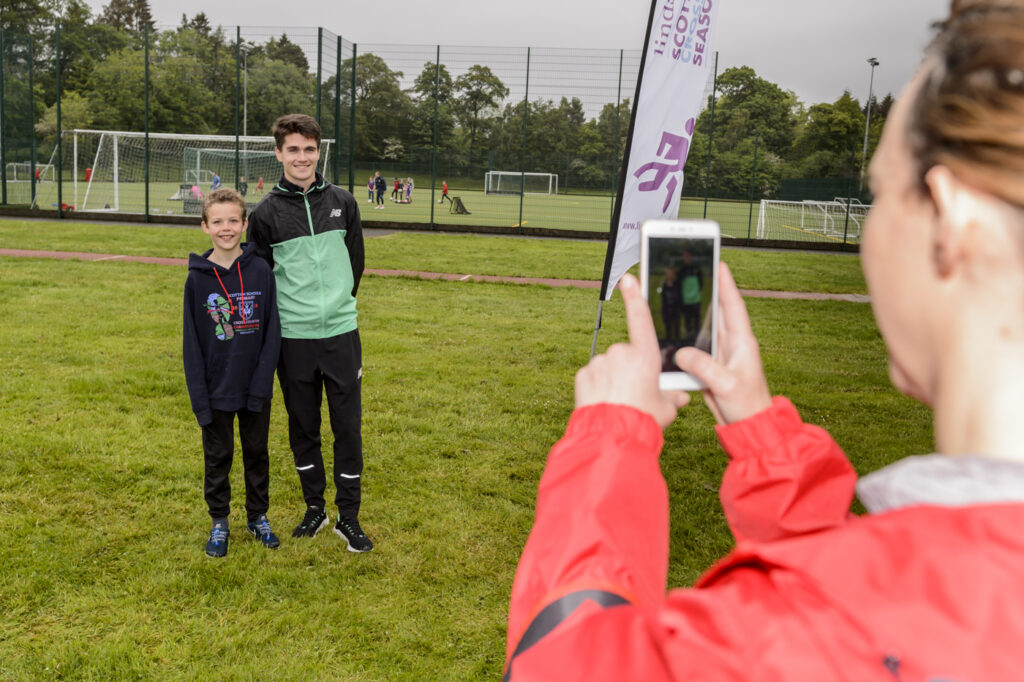 In the spotlight – Callum at Giffnock North presentation evening last week (photo by Bobby Gavin)
Giffnock North AC land Lindsays Trophy
Callum, of course, had collapsed in the final stage of the Gold Coast 2018 marathon some 12 months prior to exorcising those ghosts with that superb run in London.
'To be honest, it didn't feel like a huge mental barrier to complete the race in London,' said Callum, who helped scottishathletics present the Lindsays Trophy for cross country participation to Giffnock North in Glasgow this week.
'I was really just thinking and concentrating more on trying to run fast, rather than just finishing. Having said that, I did have a wee wobble at the 40K point and my head just went a bit for a moment.
'I really just had to grind out the last 2K and get it done. However, it was a good run. The last 5K were actually quicker than Mo Farah's last 5K! His last 1K was definitely faster than mine, though!
'I had come out beforehand and said publicly I was looking to get a new Scottish Record and a top ten finish in London and in the end that's what happened – even though I took the record by over a minute and I do feel I can go even quicker.'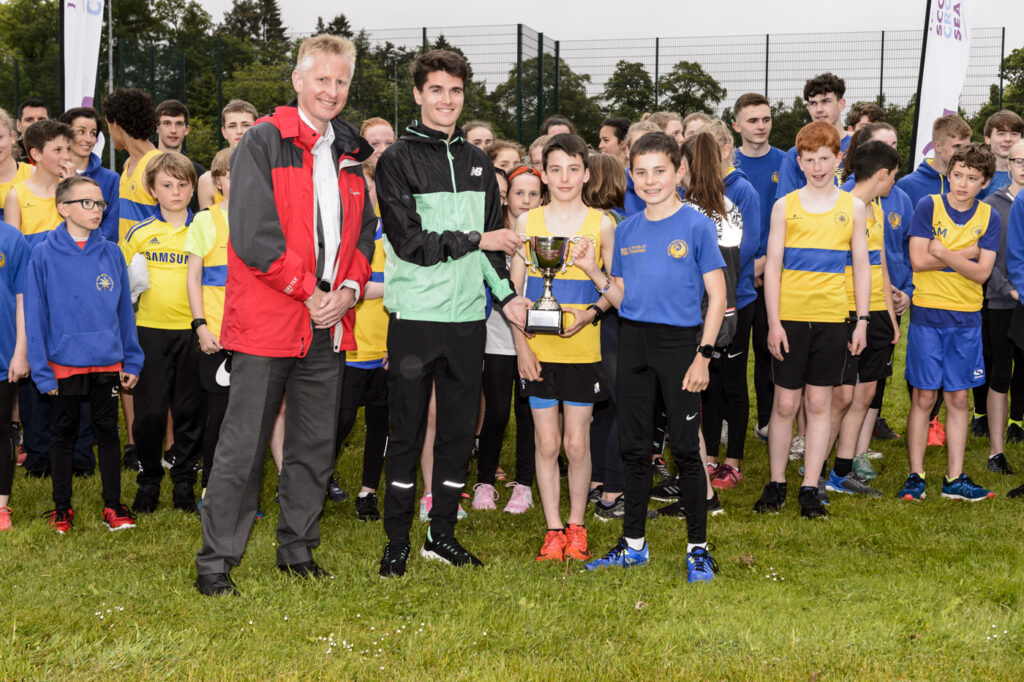 Callum and Ian Beattie present the Lindsays Trophy to Giffnock North AC
Tags: Callum Hawkins, Czech Republic, Giffnock North AC, Lindsays Trophy, Marathon Record