Exciting GAA Miler Meet in prospect at Scotstoun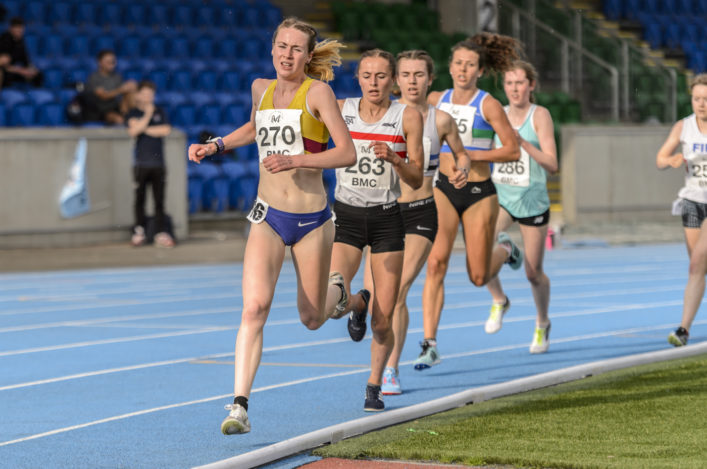 Action from the 3000m races at the GAA Miler Meet last year (photo by Bobby Gavin)
Reekie and Bowness share £500 prize pot at GAA Miler Meet (in 2018)
The endurance community gathers at Scotstoun once again this Friday evening for an eagerly-awaited Glasgow Athletics Association Miler Meet.
It features the scottishathletics U20/U17 Championships over 3000m with medals up for grabs in those age groups.
Once again the response has been terrific with more than 300 names entered for the two distances on offer – 800m and 3000m – and these record-breaking numbers are a big encouragement to organisers.
Start-lists and timetable information
Raising overall standards in these distances is a clear target with paced races and hopefully an environment which leads to PB performances.
To that end, there is a prize-pot system in place at these GAA meets in order to try and encourage athletes to chase certain times.
This Friday, there is £500 to be shared by those who can reach the following standards:
Men – 8.15 for 3000m and 1.51 for 800; Women 9.20 for 3000m and 2.06 for 800m.
Points to note:
*Athletes are asked to declare no later than one hour before your race and the final declarations are at 7.45pm.
*Entry to the stadium is via the upstairs concourse
*Assemble for you race 10 minutes prior to the listed start-time
*Photo finish: Coaches and athletes are asked to be aware that for the electronic timing to function we have photo finish in operation at the finishing line.
While we are keen that athletes get the opportunity to warm up as easily as possible at the venue, it is crucial that athletes do not run through the line while a race is in process as this can disrupt the photo finish system and cause problems with the results.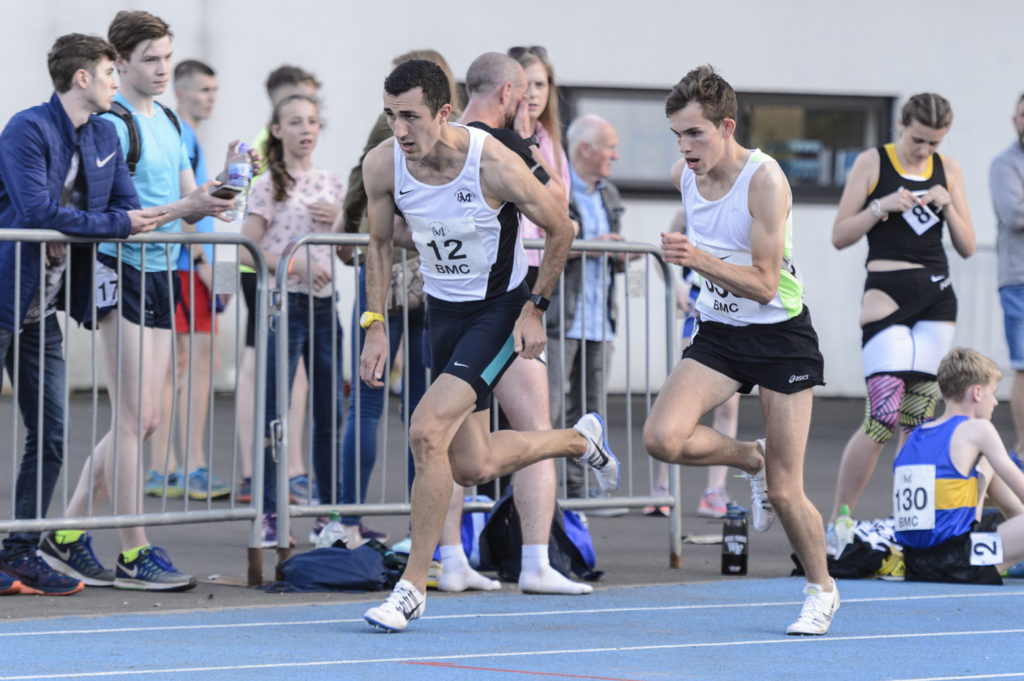 Ben Greenwood was a pace-maker last year for the 800m race which featured Sol Sweeney