'Good people help us build a culture of success' – Mark
Clubs committing to competition, like the Lindsays National XC at Falkirk, is making a difference (photo by Bobby Gavin)
Athletics Weekly article with Mark Munro
These are exciting times for all in athletics in Scotland and indeed for those working within the governing body.
The 2019 track and field season is up and running with all the implications to come from selections, performances and championships while events in other disciplines like hill, road and ultra continue to happen on a weekly basis at the moment.
Commercially, we recently announced the sponsorship of the 4J Studios National Athletics Academy and Joma Sport have just launched the new Scotland kit for 2019-20.
But, as far as chief executive Mark Munro is concerned, maintaining focus on the key parts – and the key people – of the sport is essential for success.
That means clubs, coaches, volunteers and Officials all being important as well as athletes themselves.
'Stephen Maguire (Director of Performance and Coaching) and I talk about this a lot,' said Mark, in an interview for Athletics Weekly.
'Long after we've gone, we want to try and leave a blueprint for success for athletics in Scotland which looks at clubs, club leaders and volunteers, coaches, athletes and Officials.
'If we can leave that as our legacy when we finally retire or leave and if the next people can come in, look at that blueprint and are able to say 'that works' and they don't move too far from that then athletics in Scotland should be in a good place for the next decade or two.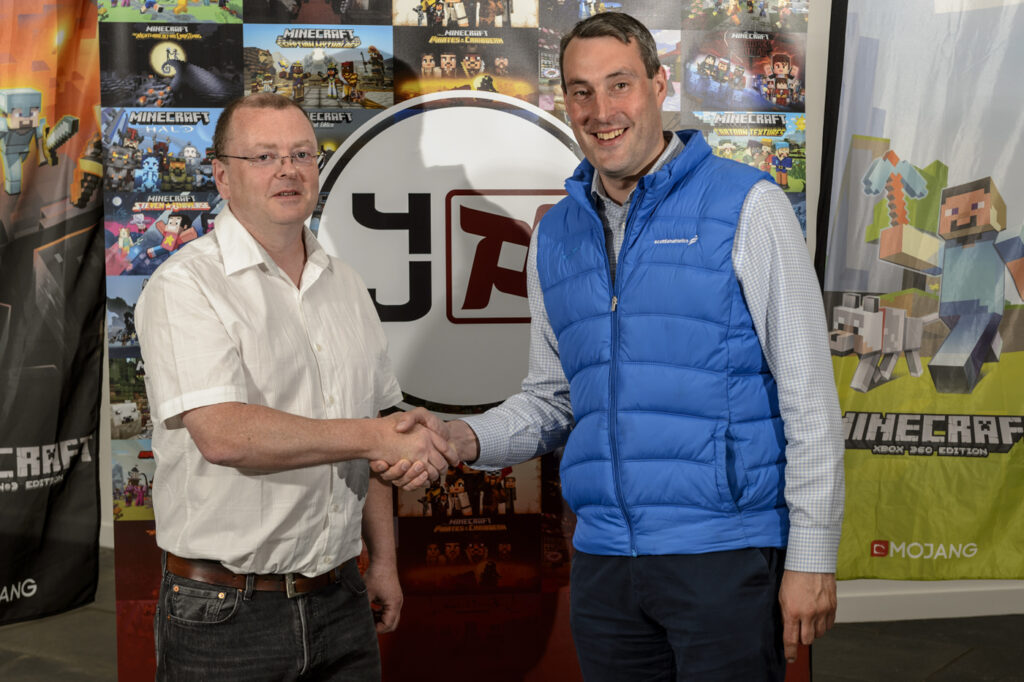 Mark Munro recently signed a new sponsorship agreement with Paddy Burns to create the 4J Studios National Athletics Academy (photo by  Bobby Gavin)
'In terms of our role, it's clubs and people that are very at the heart of it. If you get that right then the sport should be in a reasonable place.
'As soon as you go off that track and pursue fashionable things then you remove yourself too far from your core business and at some point you'll have problems.'
The task of governing a sport which can be disparate and fragmented is not an easy one, but Munro's aim is to have everyone at least pointing in the same direction.
There is also constant work going on behind the scenes to create financial stability which allows the development of all areas without having to be reliant on walking a funding tightrope.
'Things evolve and grow and it will be interesting to see what happens post-Tokyo with the funding of the top-end athletes because I think it will be reduced, which means we'll probably have more athletes coming out of UK funding and back into Scotland.
'That, then, puts more pressure on our system and how are we going to support those athletes?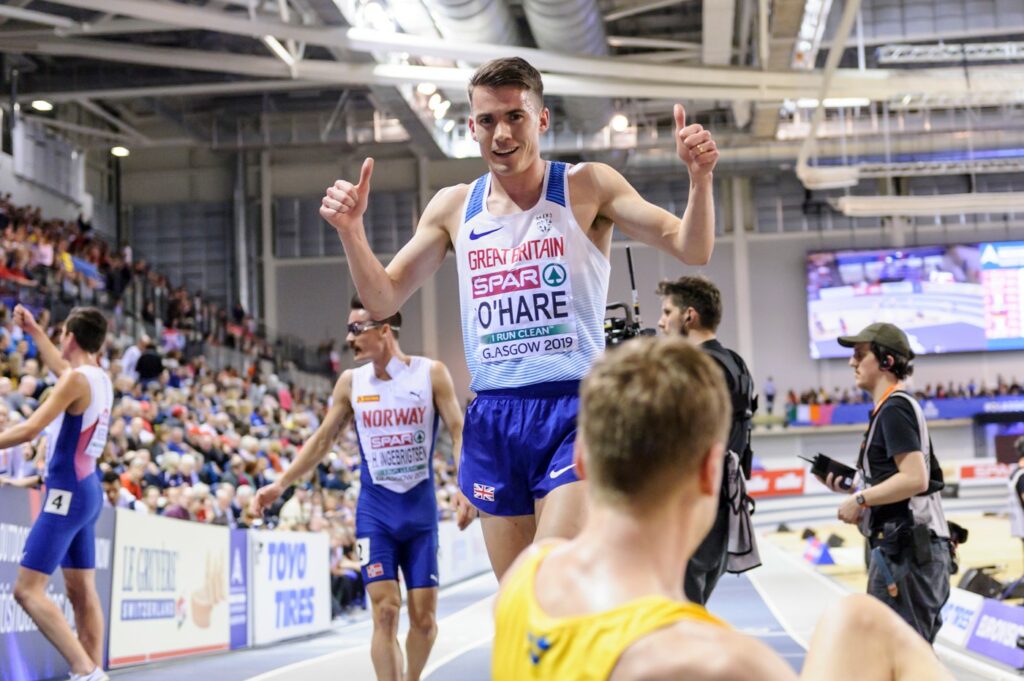 'You can go to every major championships and not be funded by UK Athletics. Chris O'Hare, for example, has not been funded for a number of years. He's got a great set-up in the States but how can we support him?
'That's why we're working really hard now because we're thinking that two years from now we might have to be investing money into athletes directly rather than through support services or competition.
'It might be the case that they need money to pay their rent, or whatever it is. It's a complex task.
'Everyone's got an opinion but you have to listen and then try and make the right judgment call. It's important that you make them feel involved, because it is their sport.
'We can provide a strategy, governance, some leadership in terms of a direction of travel based on evidence but, actually, at the end of the day it's about the clubs, the coaches, the Officials and the volunteers that are actually delivering the sport week in, week out.
'We're doing okay but we could do better. We're far from perfect but I think the strategy is right – it's just about delivering it and making it happen.'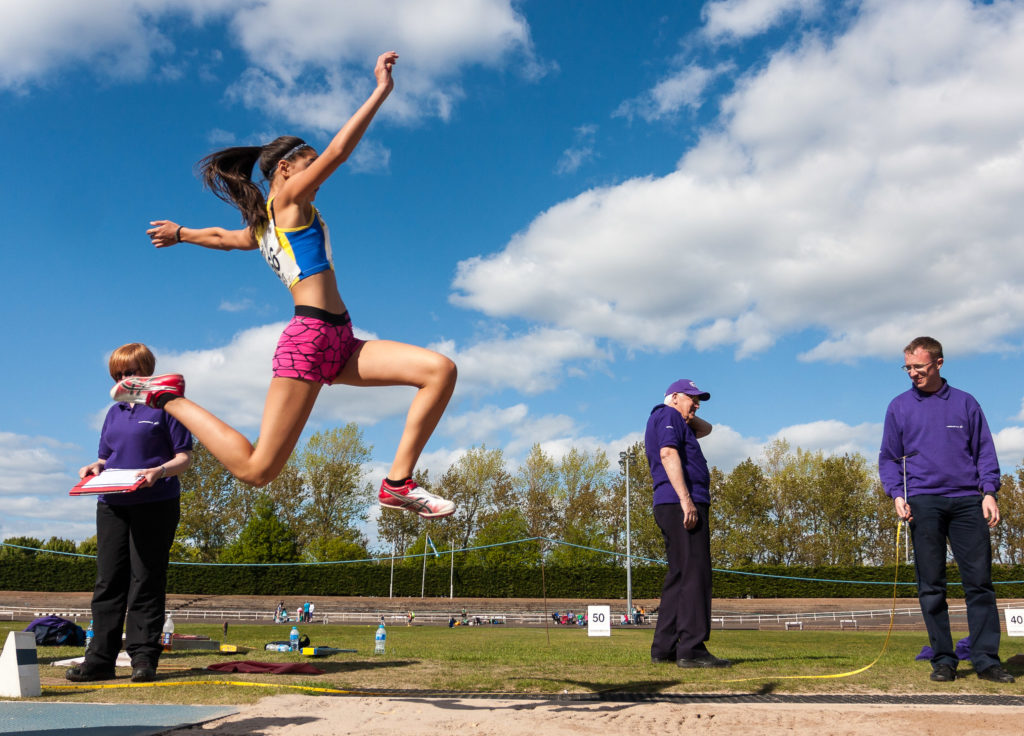 It's our scottishathletics Officials who help us deliver events on a constant basis
Tags: 4J Studios National Athletics Academy, Athletics Weekly, Chris O'Hare, Joma Sport, Mark Munro