Run Balmoral review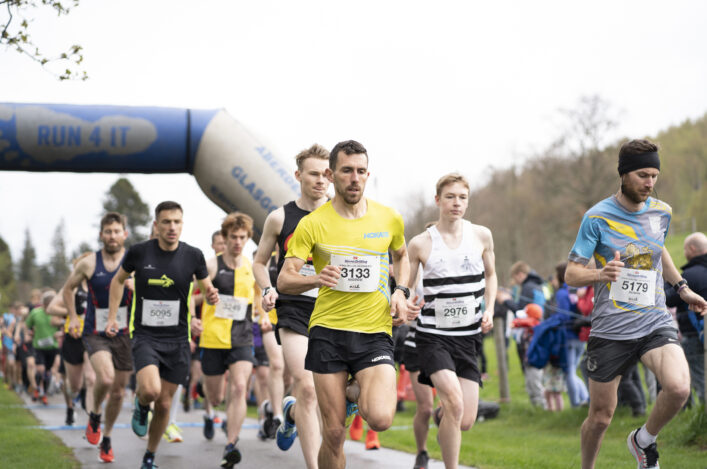 Andy Douglas leads out the 10K race at Run Balmoral
Scotland international Cameron Strachan wasn't bothered in the slightest that he narrowly missed the course record when outpacing a field of close to 1000 runners in the ConocoPhillips 5K at Balmoral Castle on Saturday.
The Metro Aberdeen runner was in dazzling form as he sprinted clear of his rivals to complete the route in 14.44, just two seconds adrift of the record set by Moray's Kenny Wilson 12 months earlier.
Wilson, winner for the previous three years, was left trailing in Strachan's slipstream, eventually finishing third in 15.05 while Alastair Hay (Central AC), the 2012 and 2014 race winner, took second position in 14.51.
'I don't really care about the record,' said Strachan.
'I just wanted to win the race and when you look at the guys around me, that was enough for me to be thinking about. I knew if I was going to win I'd get a fast time in any case.
'It's great to have three Scotland internationals competing here and we were all together for the first 3K before it began to spread out a bit.'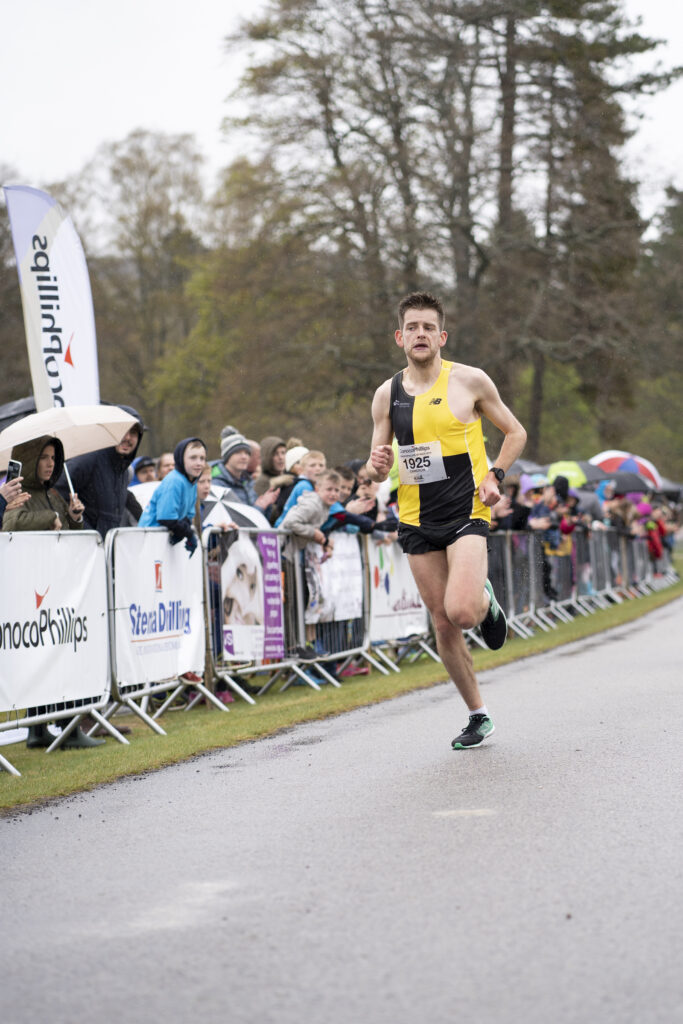 Cameron Strachan on his way to the 5k win
Morag Millar (Central CC) won the women's race and, for the second time in three years, relegated two-time previous winner Jenny Bannerman (Inverness Harriers) to the runner-up position.
Millar won in 16:19, a time bettered by only nine men. Gemma Cormack (Invernes Harriers),the 2015 winner, finished third.
There were close to 1800 runners in the Stena Drilling 10K at Balmoral on Saturday but GB mountain running international Andy Douglas barely noticed any of them as he sped to an impressive victory in 31.37, just seven secs outside Robbie Simpson's 2014 course record.
This was Douglas's  third Balmoral 10km win since 2012. Metro Aberdeen's Claire Bruce retained the women's title when finishing 24th overall in 39.59.
Aberdeen's GB orienteering international Alexander Chepelin won the Bristow 15 mile trail race.
With thanks to Fraser Clyne
Tags: Alexander Chepelin, Andy Douglas, Cameron Strachan, Claire Bruce, Morag Millar, Run Balmoral