Open for business! Enter online for FPSG Outdoor Season events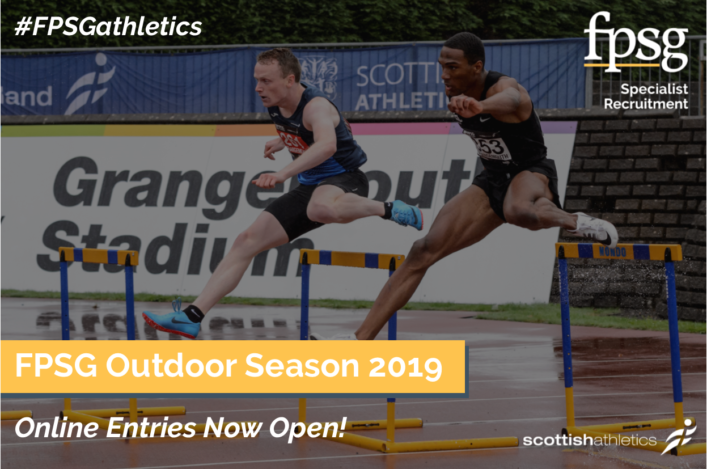 Scottish National championship dates list on our Events section
The FPSG Outdoor Season is now firmly on the horizon!
It's been a hectic winter for athletics in Scotland with the FPSG Indoor Season, Glasgow 2019 and the Lindsays Cross Country Season all competing for attention over the past few months.
But we are delighted now to confirm that online entries are open for all our National Championship events in the FPSG Outdoor Season.
Over the past few years, there has been a huge commitment to competition by athletes across a whole range of ages – from the U12s at SUPERteams through the various age-groups to Seniors and Masters. We would love to see that trend continue in 2019.
This year, National events will be held at Crownpoint in Glasgow, Grangemouth, Aberdeen, Pitreavie, Carluke and Scotstoun in Glasgow.
Grangemouth, with its central Scotland location which is within reasonably travelling distance for so many of our clubs, will again be our hub for a hectic 10 days in mid-August.
As it happens, the opening track outdoor track event is already closed with a big entry received for the scottishathletics FPSG 10,000m Champs included in the Glasgow Athletics Association Miler Meet at Crownpoint in Glasgow on Friday 19 April.
Once we move into May, the season really kicks off with the FPSG District Championship events – in a new Open Graded format for U20s and Seniors – at three venues: Grangemouth, Kilmarnock and Inverness.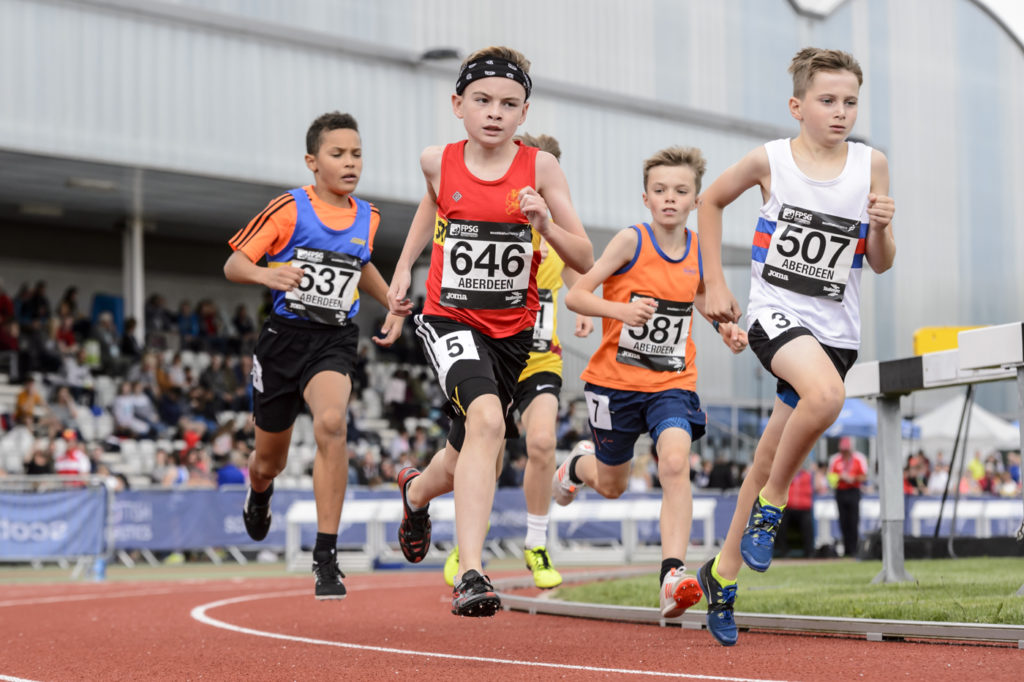 Action from the Age Group champs in Aberdeen last summer (photo by Bobby Gavin)
In June, the FPSG SUPERteams will be held at Scotstoun in Glasgow. This is for the youngest athletes at our clubs in the U12 bracket, with each taking part in four events including a relay race.
In July, the FPSG Combined Events and Masters Championships are held on the same weekend at Grangemouth.
Then, in August, we stage the FPSG Age Groups and the FPSG Seniors and U17 Champs at Grangemouth.
ENTER the FPSG Age Groups online
ENTER the FPSG Senior and U17 Champs online
The FPSG Age Groups are up first for U20, U15, U13 over August 10/11 and then it is the turn of our Seniors and U17s on August 17/18 in a format and programme which has worked well in recent years.
This year, the Club Relays are being held over until a September date – with those championships this year being staged at Pitreavie on September 15.
For Masters athletes, this year we are offering the Masters 5000m Champs in Aberdeen on Sunday 26 May and the Masters 10,000m Champs in Carluke on Saturday 31 August.
+++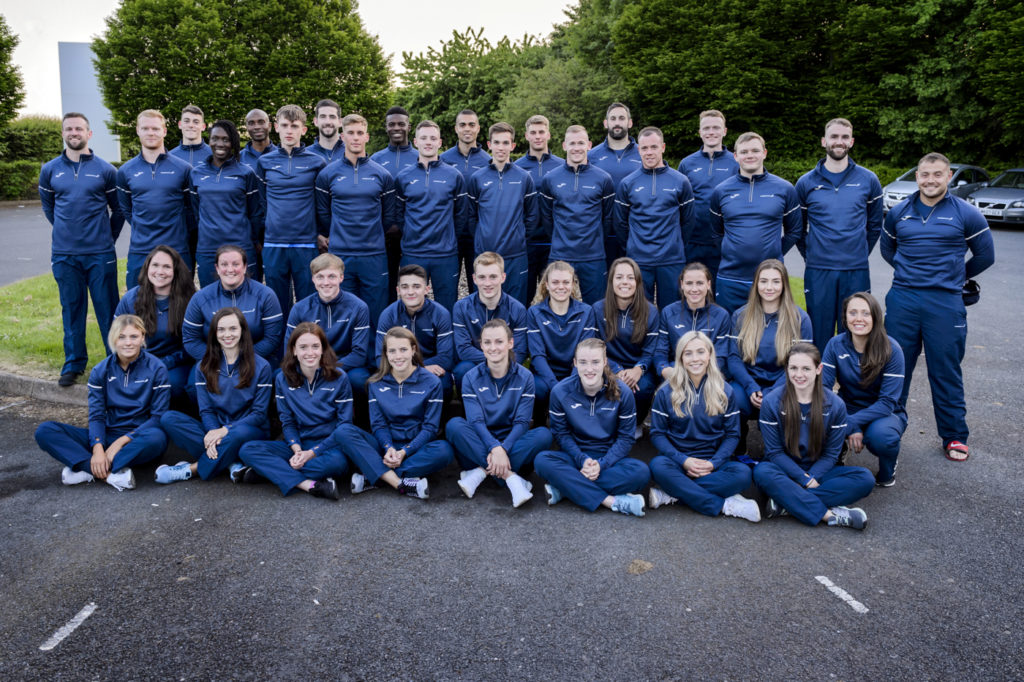 Scotland team at the 2018 Loughborough International when the Joma kit was worn for the first time (photo by Bobby Gavin)
Our International Handbook is lodged on this website and covers the main events and selection opportunities for each discipline.
We're delighted that the Track and Field pages for 2019 are now ready for perusal and outline a series of dates and events coming up in the FPSG Outdoor Season, plus British Championships and the likes of the international matches at Loughborough and Manchester.
Tags: FPSG Age Groups, FPSG Outdoor Season, FPSG Seniors and U17s, Grangemouth, Pitreavie, Scotstoun