Clubs: How our coaching courses can help you grow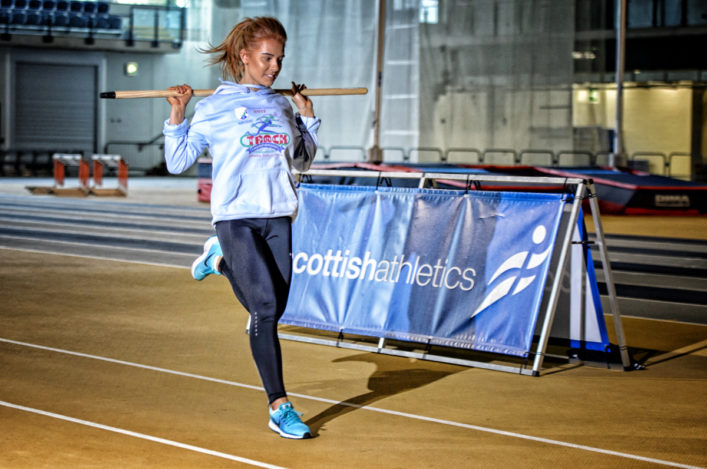 Visit: Coaches section on this website
Our Athletic Development and Physical Preparation courses aim to provide coaches of all levels in athletics in Scotland with the knowledge and skills to develop the physical competencies, in the athletes they coach, to do the 'technical stuff'.
Through these courses we examine the fundamental movement patterns that underpin the sport specific actions; what do they look like, how to assess these movements and explore the different training methods to develop these.
As well as our on-going scheduled courses, we can offer these sessions to clubs in a group situation – please email us on coaching@scottishathletics.org.uk.
Here, in a special post, Harry Baird of Falkirk Victoria Harriers/Forth Valley Flyers explains how that was beneficial for two clubs as well the local authority Run Jump Throw groups.
'The first time I heard the Coach CPD presentation for clubs, I knew that the Athletic Development and Physical Preparation workshops in particular would be a great benefit to both Falkirk Vics and Forth Valley Flyers.
'I duly started promoting these opportunities only to be met with equal measures of enthusiasm and scepticism.
'However, we managed to get some folk onto the dates provided and the feedback was indeed very good on both content and delivery. Some of the comments were:
*'Every coach regardless of level should do this.'
*'This completely changed my mindset.'
*'I think this should be offered on the National School Curriculum.'
'I continued with the approach of getting more signed up to the calendar dates which meant chasing coaches for booking forms and arranging club cheques for these people – often to be told 'Sorry, the course is full.'
'So clearly a change of approach was needed.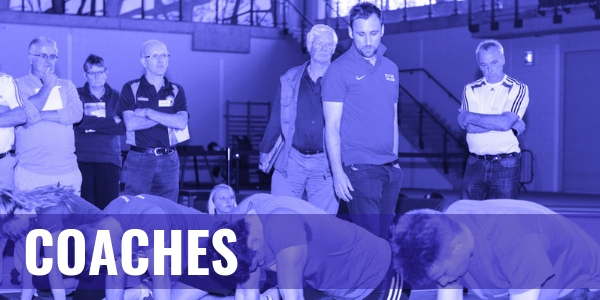 'After chatting with the scottishathletics coaching team, we decided to book a workshop for coaches of both clubs plus invite along our local authorities Run Jump Throw coaches – this gave us a very good deal on the venue hire!
'A date was set and a simple google form gathered the info which resulted in 15 coaches attending; again with an excellent feedback.
'Additionally, the overwhelming comment was they enjoyed the group dynamic whereby they knew each other and got a good chance to network – something that is hard to do properly at training.
'The best comment from this workshop came from the parent of one of our teenage coaches.
'She said: 'What did you do to my son? Normally to get any info out of him is impossible (typical teenager) but he came in after the workshop so excited and animated he wouldn't shut up!'
'To allow them to properly use their new skills we now have tablet devices loaded with Apps including Movement Dynamics and we are looking at dates for the next in the series.
'I would certainly recommend this route to any club.'
Harry Baird
Club Together Officer Falkirk Vics and Forth Valley Flyers
+++
*Coming up in April there is an Athletic Development and Physical Preparation III course at Pitreavie.
It's on April 6 and sign-ups are available online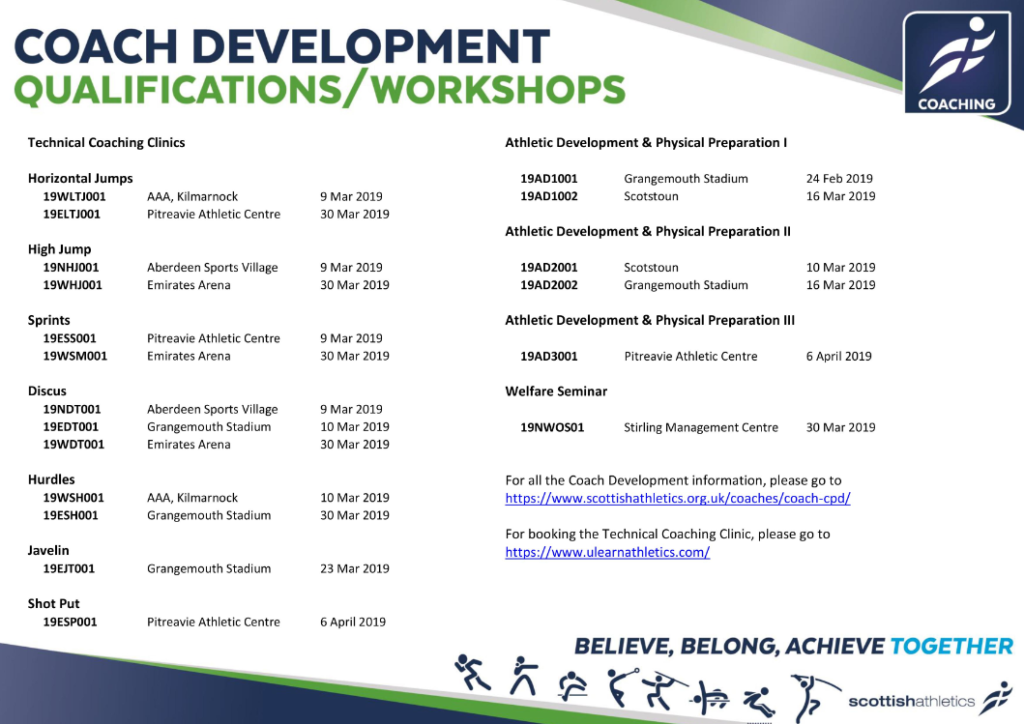 Tags: Athletic Development and Physical Preparation, coaching, Falkirk Victoria Harriers, Forth Valley Flyers, Harry Baird