RaceRunning in World Para programme – great news for Scots!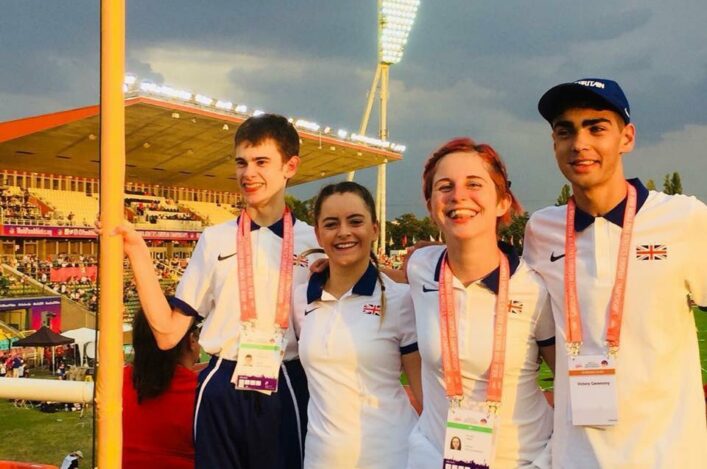 Berlin joy for our three Scottish RaceRunners – (L-R Gavin Drysdale, Kayleigh Haggo and Hannah Dines – and now the discipline has been included in the Dubai competition programme
Medal rush for Scots at WPA Europeans
World Para Athletics have confirmed that RaceRunning will be included in the programme for the WPA World Champs in Dubai in 2019.
It's terrific news for the discipline which started in Scotland and now our three European medallists from Berlin earlier this year will have a chance to compete at global level next autumn.
WPA European Champions Gavin Drysdale and Hannah Dines, as well as silver medallist Kayleigh Haggo, and their coaches and support teams can now start making plans for the world event in Dubai next October.
The global governing body for Para athletics has agreed to include RaceRunning in the Dubia schedule for RR3 and RR2 classified athletes – with Gavin and Hannah both RR3 and Kayleigh RR2.
'This really is good news both for the sport itself and the discipline we started in Scotland,' said Ian Mirfin, Para lead for scottishathletics.
'And, of course, it is a huge incentive for our three European medallist from Berlin earlier this year – Hannah, Gavin and Kayleigh. It means that, after many years of hard work and training, they now have the chance to compete at global level.
'I know they are thrilled and motivated by that and will want to really go and grab the opportunity in Dubai.  In addition, we would hope now that RaceRunning can make a strong case for inclusion in the Paralympics – after Tokyo 2020 (where the programme is already decided).'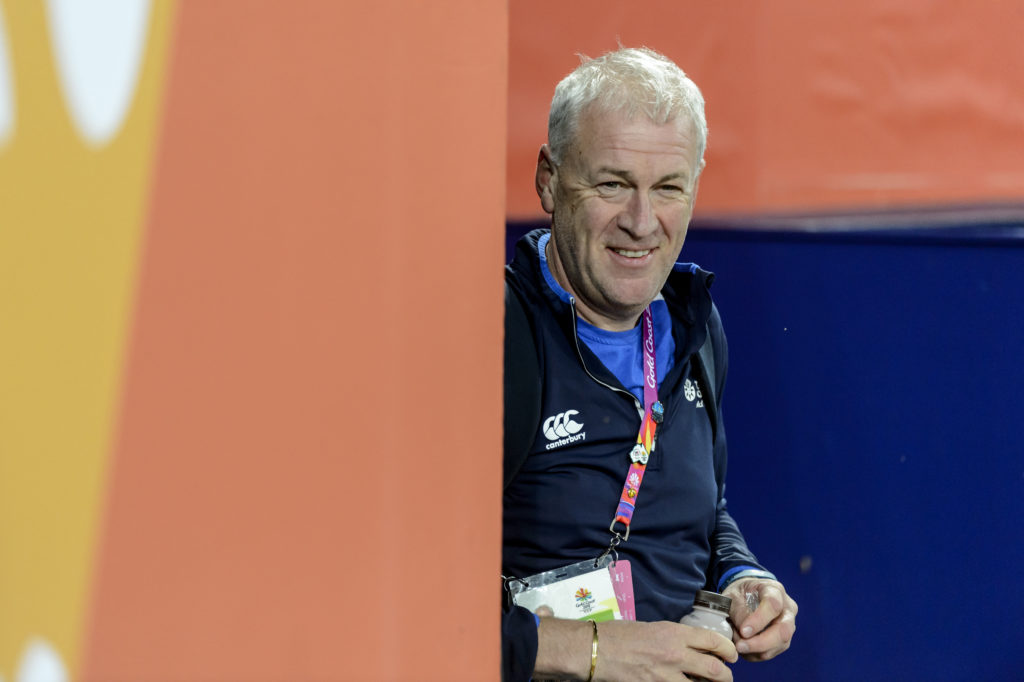 Ian Mirfin – delighted RaceRunning now included for the World Champs in Dubai (photo by Bobby Gavin)
The announcement from WPA read:
'On 1 January 2018, RaceRunning was recognised as a World Para Athletics discipline in order to increase participation opportunities for athletes with high support needs.
'At the Berlin 2018 World Para Athletics European Championships, the RR1 and RR2/3 100m for both male and female athletes was included on the competition programme where seven National Paralympic Committes (NCPs) were represented.
'Since the introduction of RaceRunning to the Para athletics programme, 35 athletes from nine NPCs obtained athletes' licenses in 2018. Now 27 athletes from eight NPCs  feature in the 2018 WPA Rankings across the three RaceRunning sport classes, RR1, RR2 and RR3.
'With its successful introduction, the RR3 100m (RR2 and RR3 as eligible classes) for male and female athletes has been included on the Dubai 2019 World Para Athletics Championships programme next year.'
Tags: Gavin Drysdale, Hannah Dines, Ian Mirfin, Kayleigh Haggo, WPA European Champs, WPA World Champs