Hamilton and District AC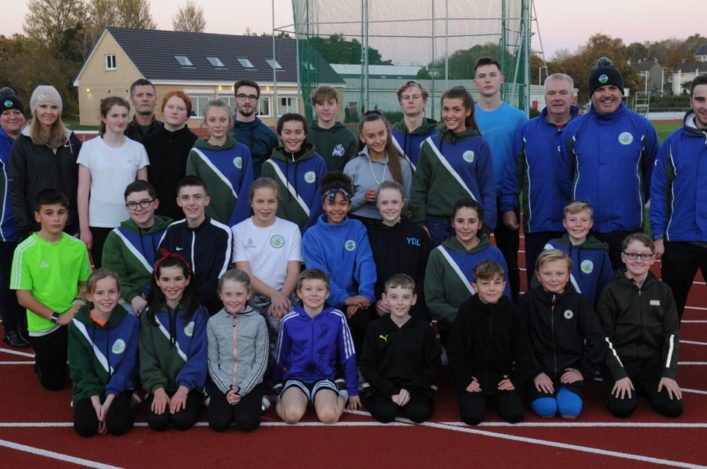 Hamilton and District Athletics Club have enjoyed the best of their six years in existence, and they're always looking for new members.
It couldn't be easier to join what is a family-orientated community club, and coach Gregg Dick says the sense of achievement is enormous.
They're not a huge all-singing all-dancing club that is heavily funded – and that makes it all the more worthwhile when they win something.
'We've been a club for six years,' explained Gregg.
'We were formed in November 2012, by Alan Wrisberg, who is a Level 4 coach. He approached my friend Stuart Mitchell, who was doing a lot of running at the time, so he got involved in it, got a Level 1 coaching assistant's badge, and Stuart is now a Level 2, going towards Level 3.
'From there on in, the club just started to expand and I am pleased to say we are going from strength to strenth.
'We cover everything – it is an athletics club. Grant Wrisberg does a lot of the long-jump coaching, I'm doing a lot of throws coaching and I do a lot of stuff for the organisation of the club. My wife is the secretary, I do the social media side of stuff, I promote all the events, and I have my coaching assistant's qualification, as has Grant.
We do long jump, shot put, javelin, high jump, sprints, distance, so we're trying to concentrate on everything.
'We don't look for any level of fitness. We will take anybody from the absolute beginners – people who have never done anything whatsoever.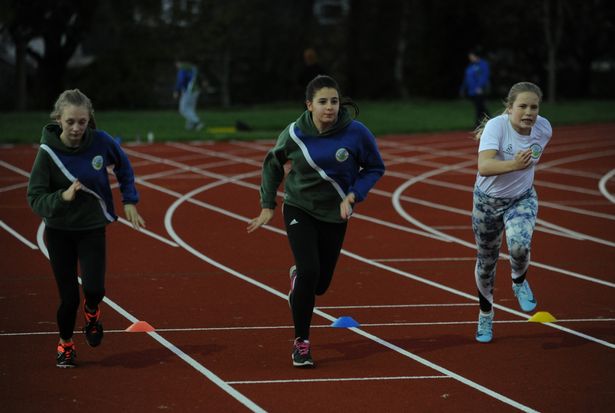 'The progress we can see in kids who came in with no fitness is brilliant. They may not be competing just yet, but their level of fitness is improving and ultimately, that's what we want to see as well.
'We're not going to push kids to say 'You have to compete'; if a kid comes every week and they're coming for two, three or four years, as some of them have been, and they're getting fitter, that's the main thing. It's about getting the kids to enjoy it and be fit.
'It may still be quite a small club, a provincial club in respect of the size of other clubs around us, but it's good. I want us to get a wee bit bigger, but not too big.
'It's good to manage it, it's a good family club, and the feedback we get from parents is fantastic.
'It's all voluntary and community-orientated, Stuart and Alan are involved in Hamilton Sports Council, so they go to meetings for that, they get involved in Lanarkshire Amateur Athletics Association (Lanarkshire AAA) and we're involved with a lot of other clubs.
'We have good relationships with all of the clubs in Lanarkshire – everybody knows everybody.
'This year was our biggest success by a country mile. It has taken us a while to get there, but it's like everything. In athletics you can train for a year for so little gain, while footballers can maybe train and get the gain immediately.
'In athletics you just don't get that, it just doesn't happen overnight, and can take months or years to achieve.
'We got our first medal this year at the Scottish Indoor Championships. We got a silver medal in the Men's U20 60m, we then went to the West District Championships and gained a gold and a silver at that.
'Then we went to the Lanarkshire Relays this year and cleaned up really well. We had a team of nine-year-olds winning U11 relays and got a silver medal. Our girls had just turned nine, but they have been training with us for a while and did fantastically well.
"We've won medals at loads of different tournaments this year. We've had selections for the South Lanarkshire Youth Development League team, and had athletes who won medals did all the events leading up to the final, which was fantastic.'