University league stirring in Glasgow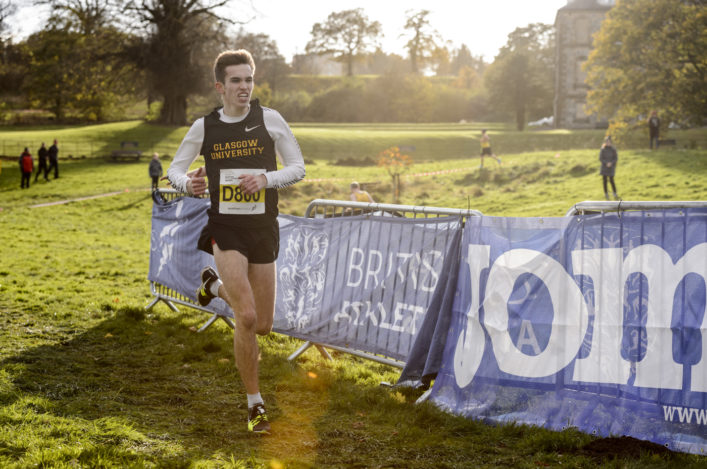 Glasgow Uni Hare and Hounds took bronze medals at the Lindsays National XC Relays – with Sol Sweeney recording the fastest leg in the men's race (photo by Bobby Gavin)
Athletics and cross country remains popular among our Scottish University and College students.
But could more be happening in order to stimulate more regular competition and help both improve stronger athletes and recruit others via an emphasis on enjoyment?
There's something stirring now in Glasgow thanks to a joined-up approach by three Universities who enjoy a friendly rivalry – Glasgow Caledonian University, Glasgow University and Strathclyde University.
Maddy Watson reports.
'Last year the GCU, GU and Strathclyde captains were chatting on a night out and decided that it was unfair that most university sports have regular fixtures on a Wednesday afternoon (which we all have off for the purpose of sport) but we, the running clubs, didn't have anything.
'Despite cross country and athletics being very popular university sports there aren't a huge number of competitions explicitly for students in Scotland.
'The scottishathletics district and national level competitions make up the majority of our race calendar.
'In terms of student only races we have 'Freshers Meets' for both cross country and athletics which are friendlies to kick off the season and then the Scottish University Champs and the British University Champs again for both athletics and cross country. Other than those fixtures, we felt there was an opportunity.
'It was therefore decided to set up something for ourselves on Wednesday afternoons which could also promote closer relations between the clubs, who have always enjoyed a healthy rivalry.
'We had an initial trial race last academic year which all three universities organised together. This came in the form of a 5K race starting and finishing at BBC Scotland and following a route out to the Riverside museum in Glasgow.
'There was a large turnout from each university and that race saw some extremely competitive times at the top end, but runners of all levels and abilities took part. We followed this with a joint social between the three clubs.
'After the success of the trial race last year, we fully launched the league system at the start of the 2018-19 session with each of the three universities hosting a race and the league will culminate at the end of the year with the famous Taxis Cup which is a huge multi-sports event between all the Glasgow Universities.
'The first race of the league took the form of a mixed 3K relay hosted by GCU. We used the 3K on the Green route and had volunteers from each club to time, marshal and photograph the race. 20 full teams of two boys and two girls took part in a very exciting start to the 2018-19 league.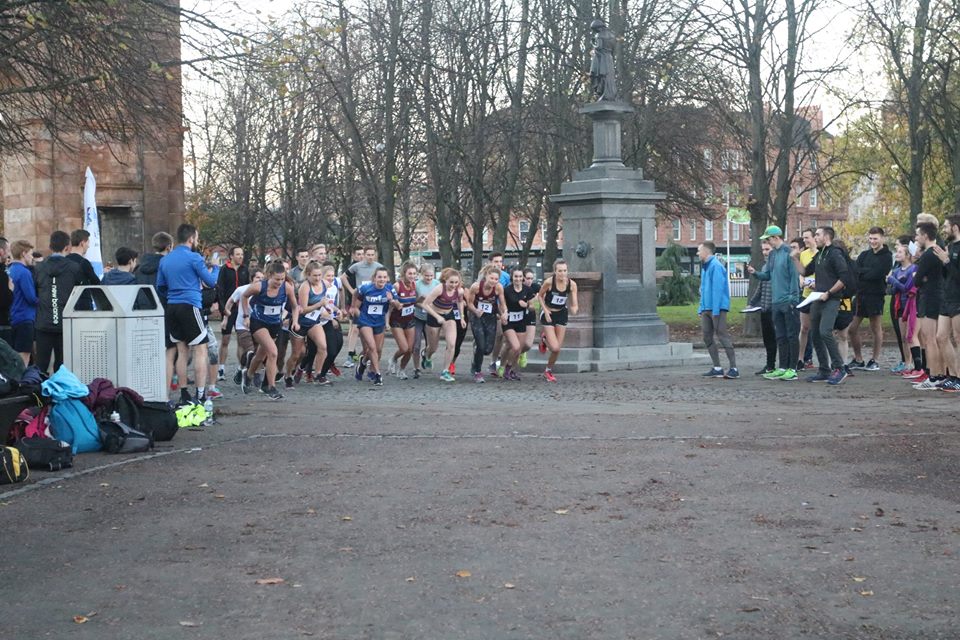 'GCU won the relay overall with GU taking both second and third and Strathclyde's first team coming in behind in a very close fourth. After the race, the clubs again enjoyed a social evening together.
'The next race will be a 'naked' handicap hosted by Strathclyde in which competitors must estimate their 5K time and then try to run that time – without the help of their watch!
'We are extremely proud of our efforts so far and already have seen the benefits with more social runners joining in and getting a taste of racing in a friendly, low pressure environment.
'The relations between the three clubs have also improved already and we are planning to share a coach all together up to Aberdeen for the Scottish University cross country champs and Strathclyde and GCU are sharing accommodation in Exeter next year for the British University cross country champs.'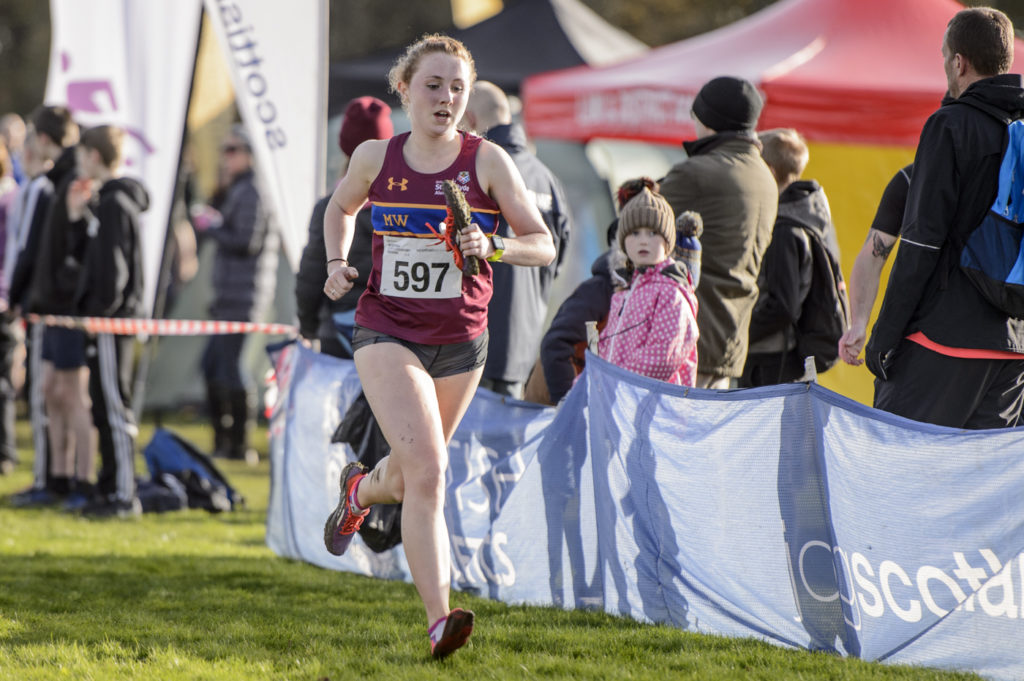 Maddy Watson in action for Strathclyde Uni at Kirkcaldy last November
Tags: