Glasgow set for Scottish Half Marathon Champs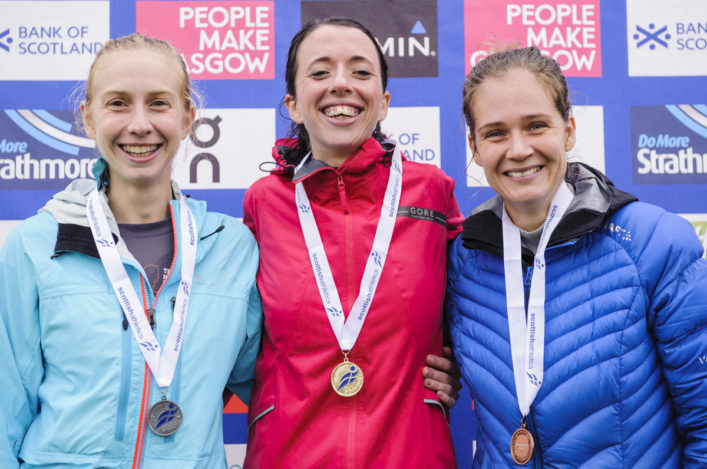 Fionnuala Ross (centre) won the Scottish Half Champs gold last year from Gemma Rankin and Fanni Gyurko – with all three set to race again this weekend (photo by Bobby Gavin)
The Great Scottish Run takes centre stage in Glasgow this weekend with Scottish Half Marathon medals up for grabs on Sunday.
It's always an exciting weekend and organisers expect around 30,000 people to be involved across three days of activity – starting with schools races on Friday and culminating in the main event on Sunday come Sunday lunch-time.
English athlete Chris Thompson will defend the Great Scottish Run title he won a year ago in fine style but faces a significant challenge from some visiting athletes.
The women's elite field looks particularly stacked, top, with the lineup set to include Rose Chelimo and Mare Dibaba in an exciting face-off in Glasgow.
Chelimo, 2017 World Athletics Championship gold medallist over the marathon, will line up alongside Olympic bronze medallist Dibaba, who won the World Champs title two years earlier in 2015.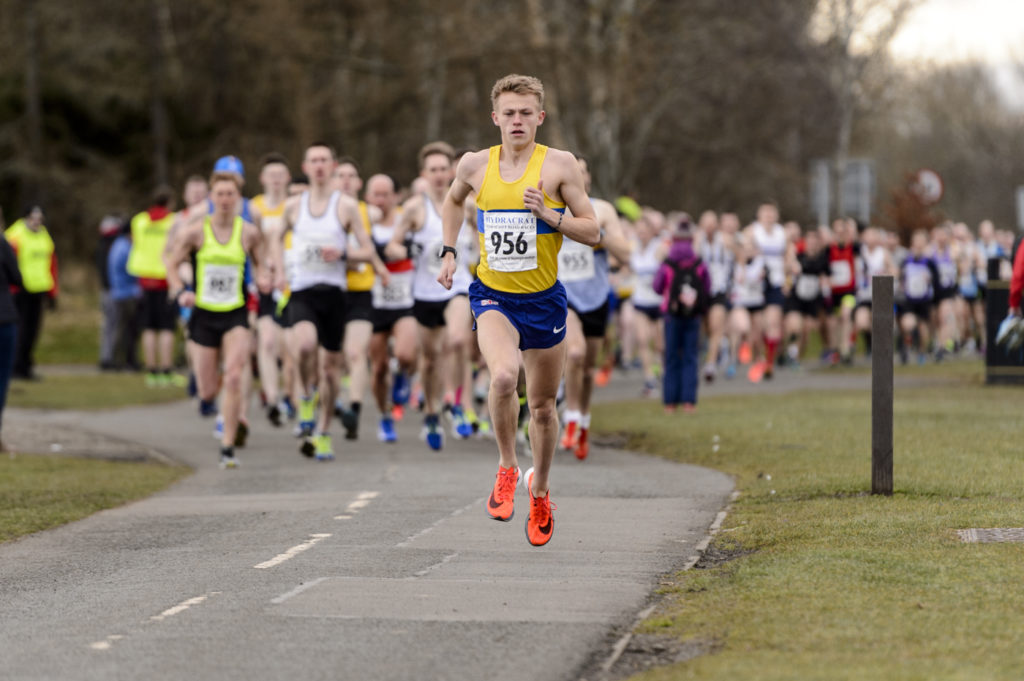 Luke Traynor won the Scottish 10-Mile Champs earlier in the year (photo by Bobby Gavin)
In terms of the Scottish Half Champs, there could be some good contests with GB international Luke Traynor taking on the half distance for the first time after a couple of 10K wins at this event early in his career.
Traynor features on a list of contenders which will include the likes of Tsegai Tewelde, who finished third in the race last year and took Scottish Champs silver, Neil Renault, Mike Crawley and Tewolde Mengisteab. Others who could be in the hunt for Scottish podium places could be Sean Fontana, Craig Ruddy, Michael Christoforou, Lachlan Oates and Weynay Gebresilasie.
In the women's race, Fionnuala Ross looks a clear favourite as she defends her title while the contenders may include Gemma Rankin, Susan Partridge, Fanni Gyurko and Avril Mason.
The 10K race precedes the half on Sunday morning from the traditional start in George Square and the finish in Glasgow Green. Among those to look out for could be Mhairi Maclennan, Adam Craig and Alastair Hay.
Sammi Kinghorn will aim to make it two wins on the bounce in the women's wheelchair race.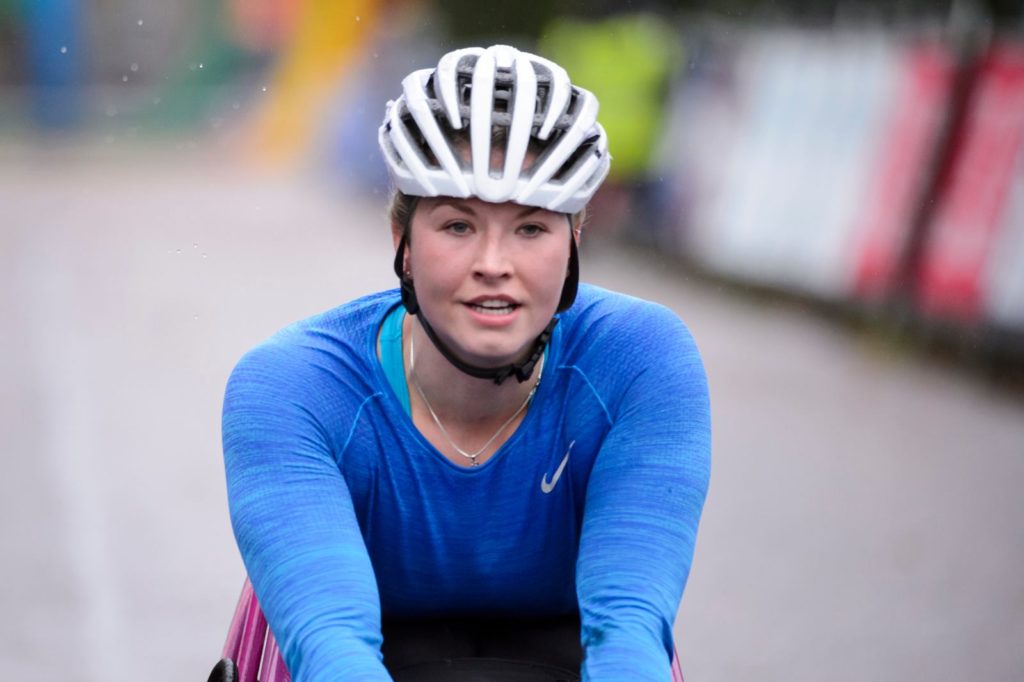 Photo by Bobby Gavin
Sky Sports video interview with Sammi Kinghorn
Tags: Chris Thompson, Fionnuala Ross, Great Scottish Run, Luke Traynor, Scottish Half Marathon Champs