NOMINATE NOW: Help us pick Volunteer and Technical Official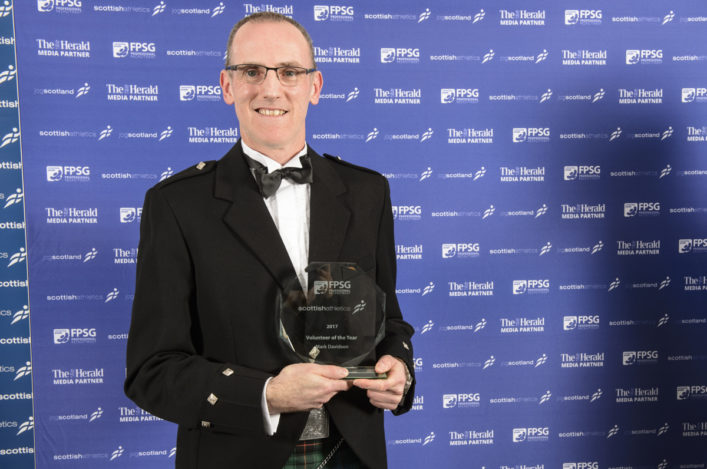 Mark Davidson of Aberdeen AAC was our 2017 Volunteer of the Year
Nomination forms are OPEN – will close on Friday 14 September
scottishathletics is committed to recognising and rewarding the dedication, commitment and success of coaches, officials and volunteers.
Our FPSG Annual Awards have been in existence for a number of years recognising over 100 clubs, coaches, and volunteers and it will be a really special occasion this year with Dame Kelly Holmes as our Guest of Honour.
Winning clubs, coaches and volunteers receive their awards at the FPSG Annual Awards Dinner at Hilton Hotel, Glasgow on Saturday 3 November 2018 to recognise their achievement.
Today we are looking specifically for help in two Volunteer categories but you can also nominate Clubs and Coaches
VOLUNTEER:
Volunteer of the Year
This award allows us to reflect on the great impact of the thousands of volunteers that contribute to the development of athletics clubs in Scotland every year and recognise one individual as our Volunteer of the Year.
Technical Official of the Year
Behind every performance there is an official, this award recognises the large number of people that are involved in the delivery of competition at all levels of our sport and the people within clubs.
The input of technical officials to provide enjoyable competition is an integral part of athletics, and EVERY club has people who are working tirelessly to provide meaningful events for athletes at every stage of their athletics career.
NB: Only technical officials who are members of scottishathletics and who are suitably licensed by UKA will be eligible for this category of awards.
BUY tickets for the FPSG Awards Dinner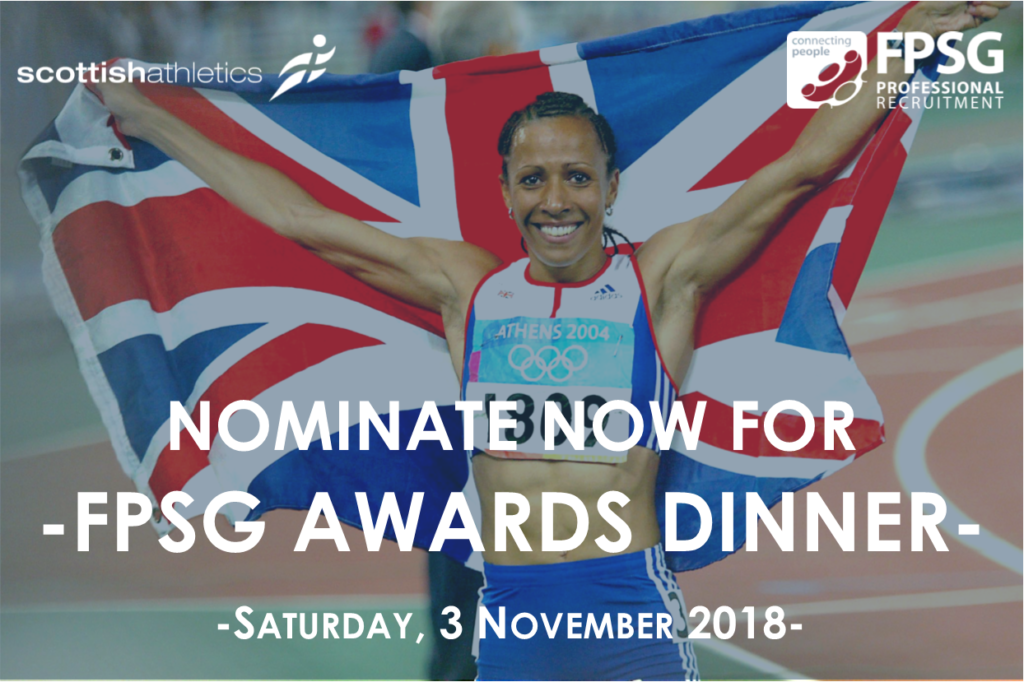 Tags: FPSG Annual Awards, Technical Official of the Year, Volunteer of the Year